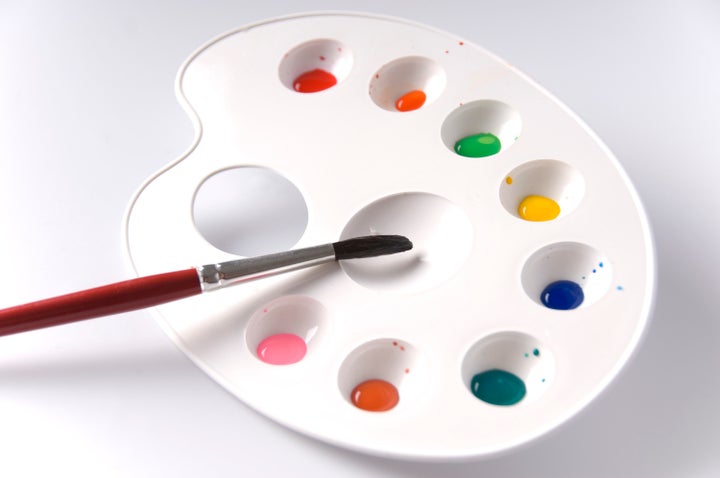 A Catholic university has scrapped plans to host an art exhibit highlighting the lives of queer Kansans after it received complaints from the local community. 
The exhibit, titled "Rainbow in Reverse: Queer Kansas History," was scheduled to open on Friday at Newman University's Steckline Gallery in Wichita. Artist Genevieve Waller, a former Wichitan, hoped to use sculpture, photography and installation art to honor the achievements of queer Kansans in the fields of dance, film, literature, theater and politics, The Wichita Eagle reported.
But Waller was forced to search for another place to hold the exhibition after Newman University decided it would no longer be taking place on school grounds.
In a statement, Kimberly McDowall Long, Newman's vice president for academic affairs, said that the university "understands that diverse perspectives, in an atmosphere in which the human dignity of each person is respected, are key to learning." But after local community members expressed concerns about the exhibit, the school thought it was best to cancel, she said.
"Over the years, Steckline shows have featured art and artists that focused on topics such as feminism, racism and other potentially challenging academic areas," Long said. "Although we believe there might be some confusion regarding the purpose and content of this particular exhibit, we thought it was best to make this decision."
Days earlier, Jean Heimann, a local Catholic writer and blogger, reportedly warned the local religious community about the exhibit in an email, the Eagle reported. In that message, Heimann compared queer sexuality to "a sickness in our society" and expressed outrage over the school's decision to "expose students to evil." 
"Why don't they have someone who has overcome the temptations of this lifestyle discuss their redemption? Perhaps someone who has been active in Courage?" Heimann reportedly wrote in the email. 
The writer then asked those concerned about the exhibition to contact the university and the local Catholic diocese. 
Heimann did not respond to HuffPost's request for comment.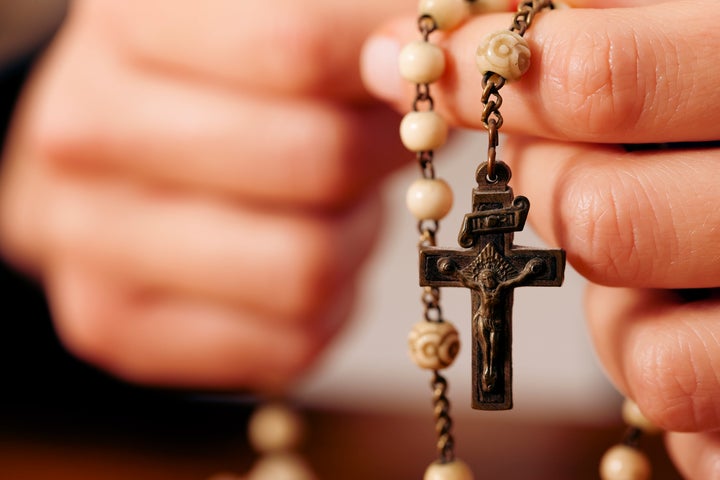 Clark Schafer, Newman's director of university relations, told HuffPost that the school had in fact been contacted by a number of individuals who voiced their concerns about the exhibit.
Schafer told HuffPost it's possible some community members had "the wrong idea" about the show. He said the exhibit's intent was to honor Kansans who may have been over-looked in the past and educate students about these individuals.
Schafer said the university wasn't sure it could correct this misunderstanding before the exhibit opened. As a result, they decided to cancel the event altogether. 
"In promotion of the event, some in the community thought it was inappropriate for the university to be hosting an exhibit they thought advocated for a way of life counter to the teachings of the Catholic faith," Schafer wrote in an email. "Knowing we were so close to the event, and that it would be difficult to effectively communicate what gallery organizers believed to be the focus of the exhibit, a decision was made to cancel the event."
Kevin Clack, a junior at Newman, told HuffPost he was disappointed, but not surprised, by the school's decision to cancel the exhibit.
Clack is the president of Kaleidoscope, a group for LGBTQ students that was formed at the university in 2017 after years of effort. He said that Newman is a welcoming place overall, but that his group has faced challenges when it has tried to support the queer community on campus.
Clack said that Kaleidoscope as an organization wasn't previously aware of or involved in Waller's exhibition.
"While attending Newman, I've learned that they don't like going against the grain. They would rather get rid of something than be a voice of change and reason," Clack said in an email. "This shows the community that LGBT+ issues are not important and not taken seriously on campus. "
"Time and time again, they make us feel like we aren't as much a part of the Newman community as other students."
Calling all HuffPost superfans!
Sign up for membership to become a founding member and help shape HuffPost's next chapter
BEFORE YOU GO
PHOTO GALLERY
15 Moments In Queer Religious History That Give Us Hope