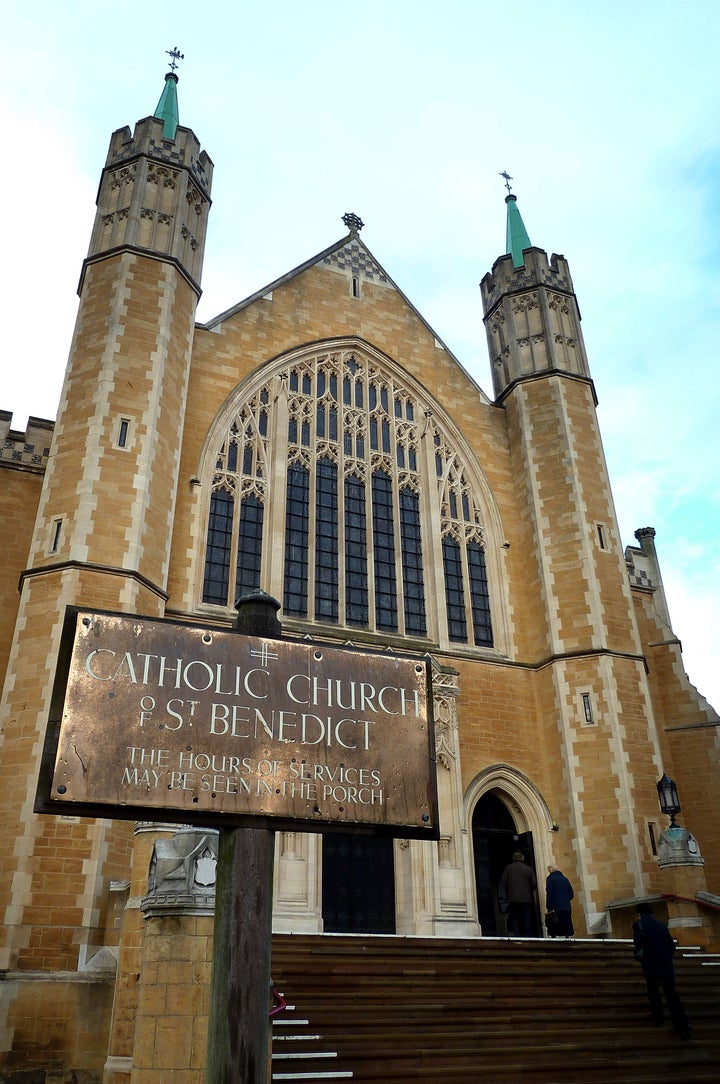 The following is a joint message from Jon O'Brien, president of Catholics for Choice, and Nancy Keenan, president of NARAL Pro-Choice America.
The overwhelming majority, 98 percent, of sexually active Catholic women use a form of modern contraception.
Two-thirds of Catholics, 65 percent, believe that clinics and hospitals that take taxpayer money should not be allowed to refuse to provide procedures or medications based on religious beliefs. A similar number, 63 percent, also believe that health insurance, whether private or government-run, should cover contraception.
A strong majority (78 percent) of Catholic women prefer that their hospital offers emergency contraception for rape victims, while more than half (55 percent) want their hospital to provide it in broader circumstances.
These are the facts that Archbishop Timothy Dolan probably didn't share with President Obama last week.
Despite these facts, the United States Conference of Catholic Bishops is lobbying hard to take reproductive healthcare options away from everyone. It is clear that the bishops have failed to convince Catholics in the pews. But it's not just Catholics who support access to family planning. Public health advocates and reproductive rights groups have been pushing for this as well because it is sound public policy to enable women and men to plan their families.
Providing no-cost family planning is good public health policy and an important advancement under the Affordable Care Act. But the bishops want to grant a broad refusal clause that will enable them to discriminate against millions of Americans, both Catholic and non-Catholic, simply because of where they work or go to school.
Expanding refusal clauses to allow some institutions and universities to refuse to provide coverage for contraception is not what the president promised when we initiated the healthcare reform process. Giving in to the bishops' demands will mean preventive healthcare will cost more -- not less -- for millions of employees, including those who work as nurses, administrative staff, janitors, and teachers.
The Catholic bishops' opposition to birth control is not the majority view among Catholics, to say the least. We should remember that it was not that long ago, in 1968, that a majority of the pope's hand-picked advisors agreed that there was no moral, theological or pastoral reason to ban Catholics from using contraception. The representatives of the bishops talking to the press today, however, would like us to forget that moment in Catholic history.
So, as we counter their anti-contraception campaign and fight to ensure that all voices are heard in this debate, there is one especially important person who needs to hear the message about Catholics and contraception: President Obama. Contact him via Twitter, email and phone to tell him that all women should have access to family planning, no matter where they work.
Popular in the Community