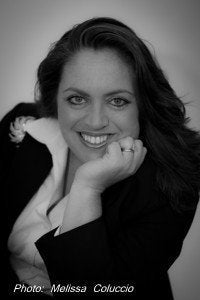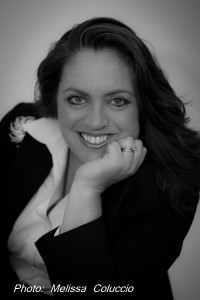 Think Melanie Griffith's character in Working Girl except with a Ph.D. Cathy Guerriero, candidate for the office of Public Advocate for the City of New York, is determined to win. Born in Brooklyn and raised on Staten Island -- the granddaughter of a longshoreman -- she may reside in Manhattan but her blue-collar roots are deep.
"I'm your grandmother's Democrat," she states, proudly. "I come from five generations of working class people and more than anything I want to be a servant."
The role of public advocate was created as a counterpoint to the mayor and a voice for the people, a watchdog of sorts. With a seat and vote on the city pension board where billions of dollars in pension money is controlled as well as a seat on the city planning board where land use is decided, the public advocate position is lofty, but often overlooked.
Guerriero plans to rectify that:
There have been twelve years of small business owners being scapegoats. Twelve years of being thumbed under by city government. It's time to change that. The advocate can focus on the needs of the small business owners who have been over-regulated, over-ticketed, and over-burdened by a city administration that seeks to help balance the budget on the backs of the economic drivers of our neighborhoods. The advocate has to make sure that the next mayor negotiates in good faith with the many municipal unions that have been passed over and are waiting for contracts. The shell game must stop and the hard-working people who build, renew, protect and care for our city deserve an advocate who knows their story, can relate to them and will stand up for them. The future of our city's middle class depends on this.
Ms. Guerriero, forty-three, is also a mother. She's gotten deft at juggling her career and later in life motherhood. She teaches education and politics at both Columbia and NYU. She and her husband Anthony Vincent Bova -- a former Broadway dancer who runs an acting school in Times Square -- equally share the parenting duties of their three-year-old daughter, Annarose.
She says:
I lead with my motherhood. The passion that I already have for this city's future is magnified by the fact that this is Annarose's city, too. To a mother, this stuff gets very, very personal and I'm a lioness. I've spent twenty years getting ready for this job and I'm more than just the girl who can wow you. There's got to be more to the body politic than a shiny bright face and I'm being underestimated in the political world because of a connection of power to money.

With little institutional backing she is an underdog, but Guerriero remains undeterred. "I'm not afraid of hard work. I was an elite college athlete. I know how to win."
Guerriero has surprised many (including several reporters), with her straightforward attitude and lack of the political finesse. Want to know anything from what Bloomberg is doing wrong to where she bought her unconventional four-inch platform pumps? Ask.
At a recent public advocate forum in Astoria, Queens, Guerriero strongly disagreed when another candidate stated that the problem with NYC public schools is that we have to "get along better."
"I kind of interrupted," Guerriero said, mildly chagrined, "and then I told her, 'With all due respect, there are a lot more substantive issues that need be addressed and you're just off.' I mean, really? We have to get along better? That's what's wrong?" She chuckled and followed with, "I killed in Astoria."
There is certainly no question of the candidate's passion for bettering public education.
Cathy says:
The interests of teachers and children in the classroom are the most important issue facing the future of the city. This is what I know with a Ph.D. in schools policy, professor at Columbia and NYU, parents and sisters all NYC public school teachers. It's in my DNA. Is it right to have one person (mayoral control) as the only stakeholder regarding NYC's education system? I want parents to get involved so they feel confident that their kids are getting the best our city can offer. Now more than ever, a strong advocate is needed who has the skill set to help tackle the tough problems others seem to shirk.
Never to be confused with a word mincer Ms. Guerriero is aware of the image she projects, "I call this the 'Eliza Doolittle' part of the campaign. People want me to couch my words in some gentile version of themselves, but that's just not me."
Will New Yorkers vote for the seemingly earnest and (for some) disconcertingly unfiltered, Cathy Guerriero? That question remains, but if unbridled desire to serve were the determining factor, this political Eliza Doolittle would be a shoo-in.
Related
Popular in the Community