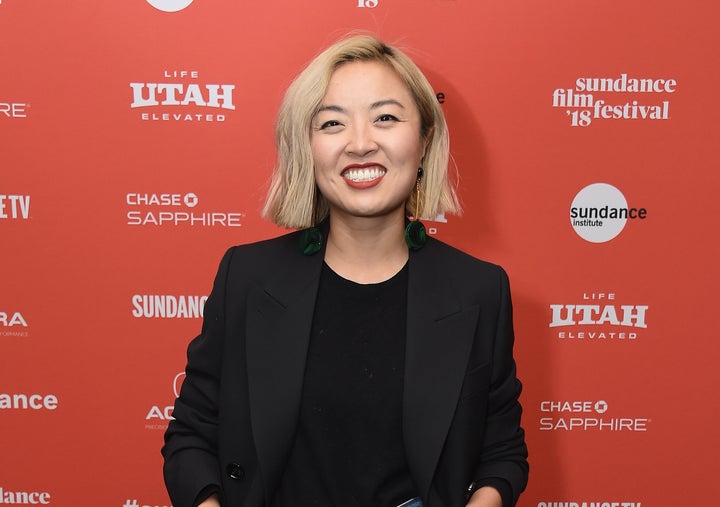 DC Entertainment is set to make history with its currently untitled all-female superhero movie spotlighting the stand-out character from "Suicide Squad," Harley Quinn.
Cathy Yan has been tapped to direct the new film, according to Variety, which is reportedly based the "Birds of Prey" comic book. Quinn, played by Margot Robbie, is the only character currently attached, but the source material included appearances by fan favorites Batgirl, Black Canary and the Huntress.
A deal with Yan has yet to be signed, but the Chinese-American director would become the first Asian woman to direct a major studio-backed superhero film, and the second woman ― behind "Wonder Woman" director Patty Jenkins ― in the DC cinematic universe.
Yan's presentation for the film was "exceptional," according to Deadline, with Robbie reportedly pushing the studio to hire a female director.
Screenwriter Christina Hodson, who was recently hired to write the upcoming "Batgirl" movie, penned the script for the Quinn flick.
Yan, a former Wall Street Journal reporter, made her feature film debut at the 2018 Sundance Fim Festival in January with the well-received "Dead Pigs, which won the World Cinema Dramatic Award For Ensemble Acting.
Production on the Quinn film may begin by the end of this year, as Robbie has a slew of high-profile projects lined up, including Quentin Tarantino's Charles Manson movie, "Once Upon a Time in Hollywood." She's also attached to star in a "Suicide Squad" sequel to be directed by Gavin O'Connor, an untitled Joker/Harley Quinn film, "Gotham City Sirens," as well as a rumored solo film.