Cats have a way of monopolizing all of your free time ― which is why they're the perfect companion after a breakup. Who has time to sulk when your furry baby is demanding more dry food?
In the comics below, 26-year-old French graphic designer and illustrator Claude Combacau depicts some of the perks of having a bossy cat when you're newly single.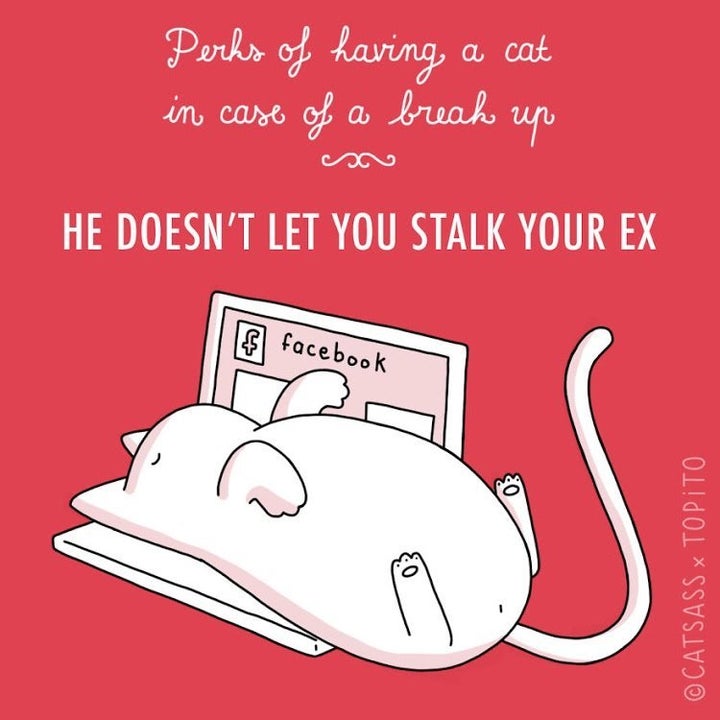 Though the artist has two cats of her own -- Ibuprofen and Leïko -- she told HuffPost her furry friends are a lot less ornery than the cat portrayed in the comics.
"They can be sneaky but they're the cutest and most loving fluff balls you could imagine!" she said.
The illustrations, part of Combacau's Catsass series, were made in collaboration with the French site Topito.