A man turned up at a Maryland animal shelter a few months ago with his late mother's shy orange cat, and a beautiful note his mother had written to Susie's imagined future family.
The note begins "Dear Friend. Thank you for adopting my friend, Susie."
Over two pages, Susie's owner describes a quiet, treasured life together, over the previous four and a half years.
She shares details about how Susie refused to befriend the household's dog -- and took a long time to warm up to her human mom, too, before becoming a true companion:
"Susie is afraid of everyone and everything. It took her six to eight months to realize I am her friend ... Susie is unusual but I enjoy her company," the letter reads. "I hope you enjoy Susie as much as I have."
Shelter staff are planning to give this note to the person who adopts Susie.
They're hoping that person will turn up soon.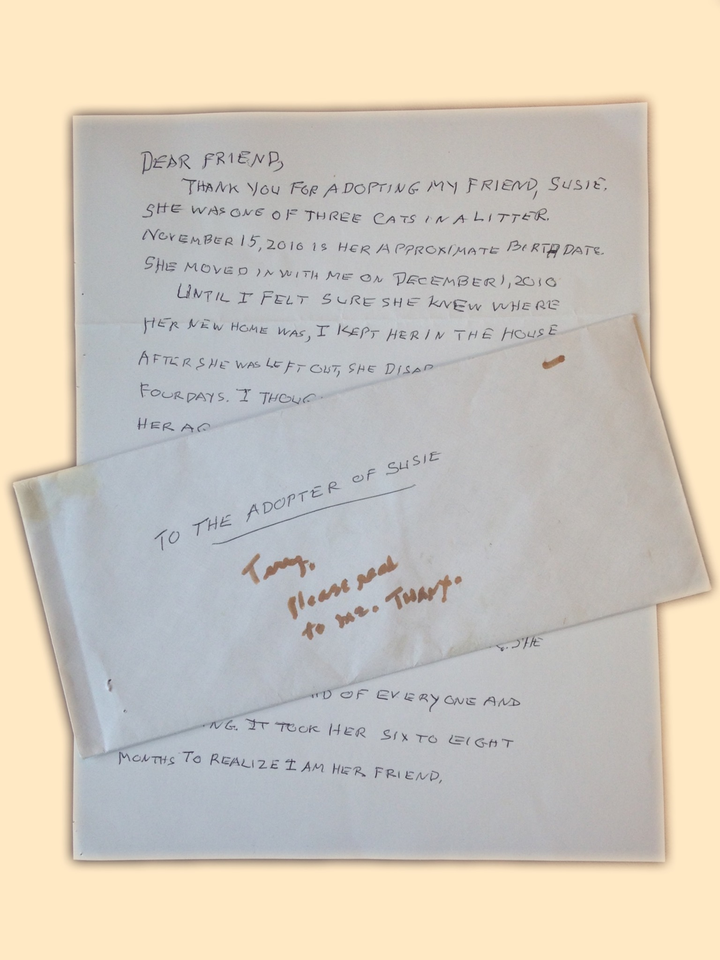 He didn't say much else, including, even, why his mother had written the letter.
"We're left to guess so much. But because of the note we can more easily imagine this sweet life that the two of them shared," Zenzano says.
As might be expected, Susie didn't take to the shelter in the beginning.
She tried to escape from her cage; she hid. Susie doesn't have a lot of confidence to begin with, and now it's at "an all-time low," Zenzano says.
But staff and volunteers have taken care to spend time with Susie. To brush her and talk to her and try to make her safe.
And now, when petted, Susie's started to seem like she enjoys it.
"She is certainly learning to trust again," Zenzano says.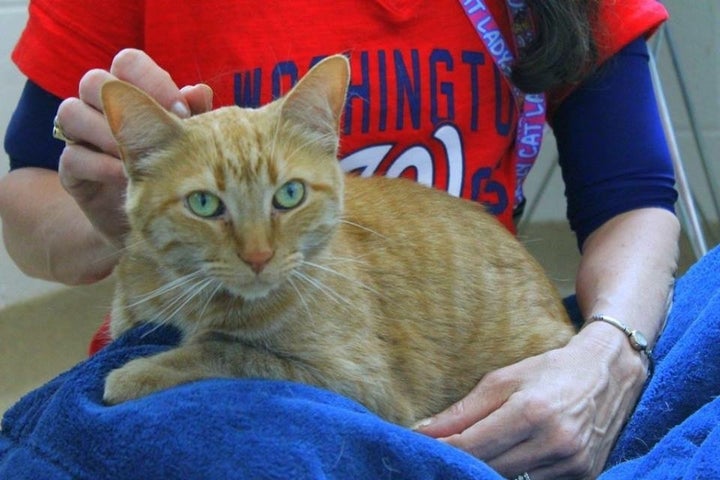 Zenzano's current hope is that Susie won't get too comfortable.
Ideally she can pack Susie and her letter up soon, to go home with someone who will be patient and loving with her.
"She's a sensitive girl and she lost the most important person to her. She needs another gentle soul to rescue her," Zenzano says.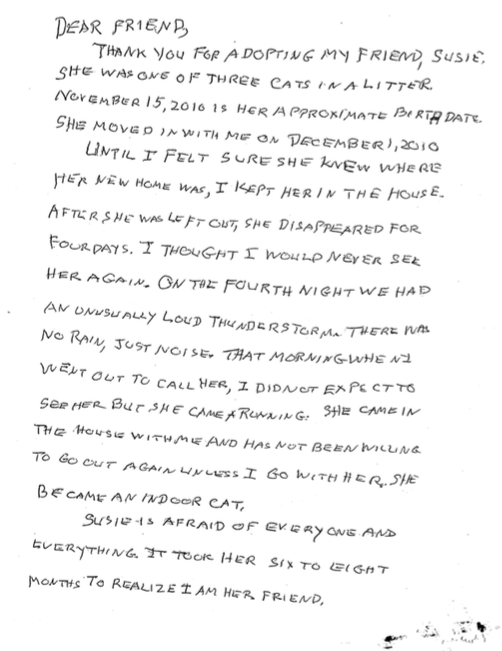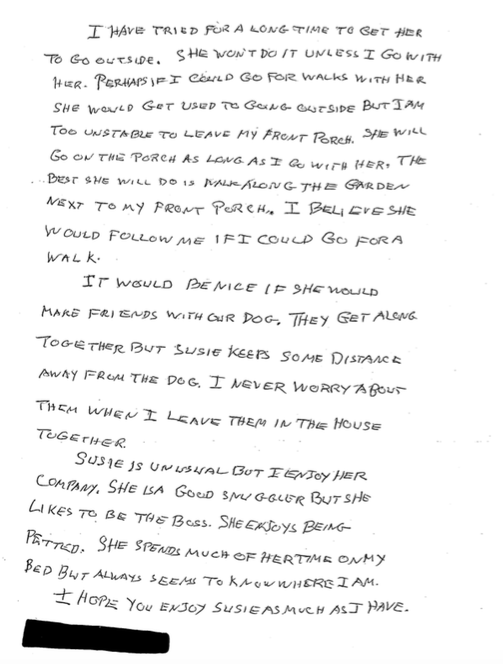 Get in touch at arin.greenwood@huffingtonpost.com if you have an animal story to share!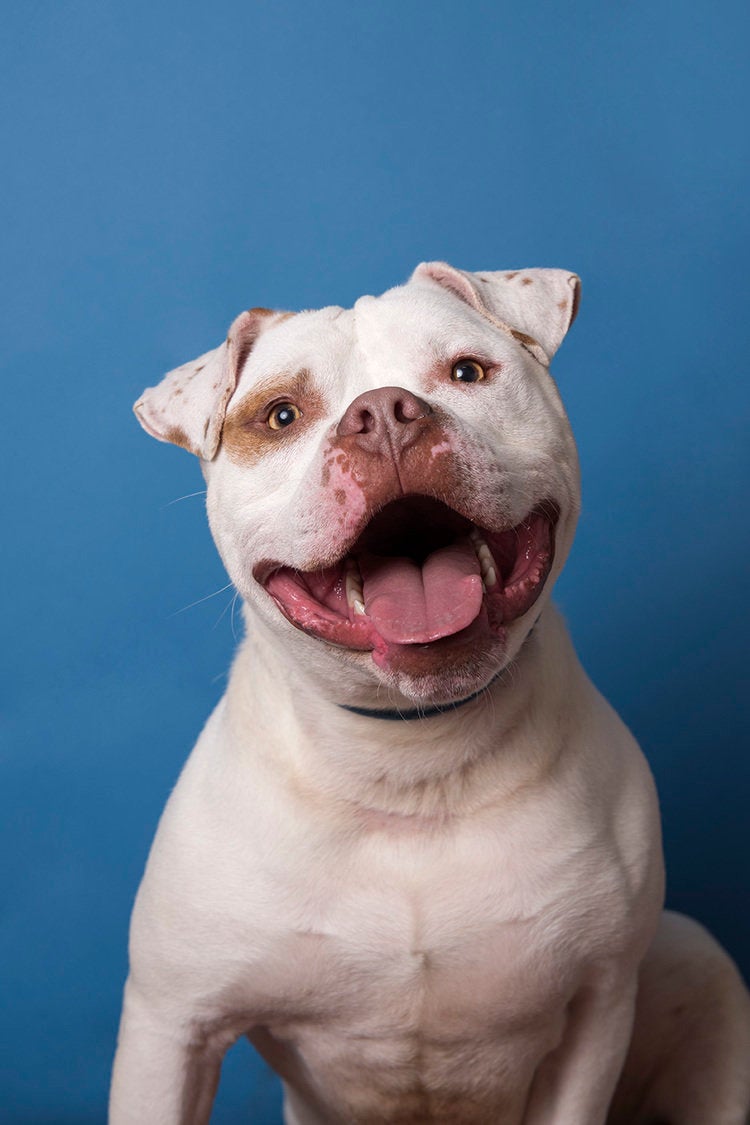 These Amazing Animals Need Homes
Related
Popular in the Community