An artist's idea to knit hats for her beloved cats has been turning many heads this week as photographs of her woolly creations go viral. "I thought that creating themed and decorative headwear for them would be a fun and interesting way to share that appreciation with the rest of the world," Yarborough, whose pet cat Bullwinkle is one of the animals who models the snuggly bonnets, told the Daily Mail.
From a birthday-themed hat complete with multicolored pompoms to a conical witchy number, Yarborough's creations -- which can each take up to two days to make, she says -- have been a big hit. Since starting her business in December, she's sold more than 150 of them.
"I never imagined that my work could receive such a warm and humbling welcome. This has been a blessing to my family, and an immense honor as well," Yarborough told The Huffington Post over email on Thursday.
What do you think of cats in hats? Click through this slideshow and tell us below: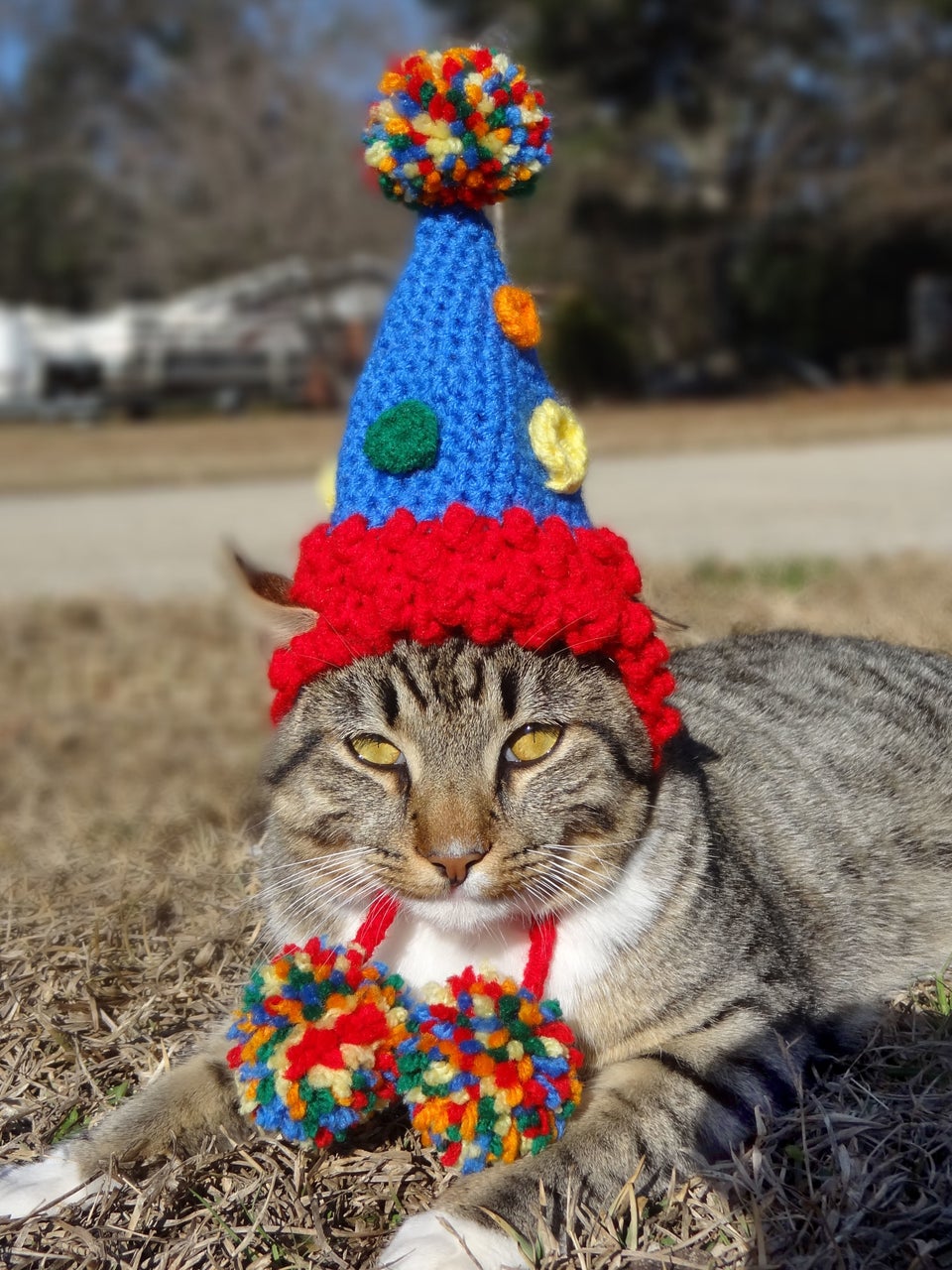 Cats in Hats
Related