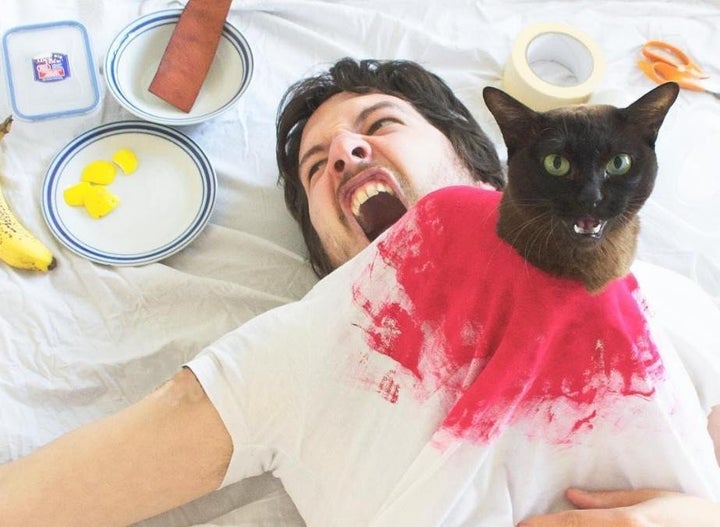 These are the cat's pajamas.
The Instagram account, moviecats, features hiss-terical recreations of famous movie scenes featuring some very funny felines.
The photos are the brainchild of Sarah and David, a couple who resides in Nottingham, England, and their two black cats named Tara and Willow, who are named after the im-paws-ibly cute couple from "Buffy the Vampire Slayer."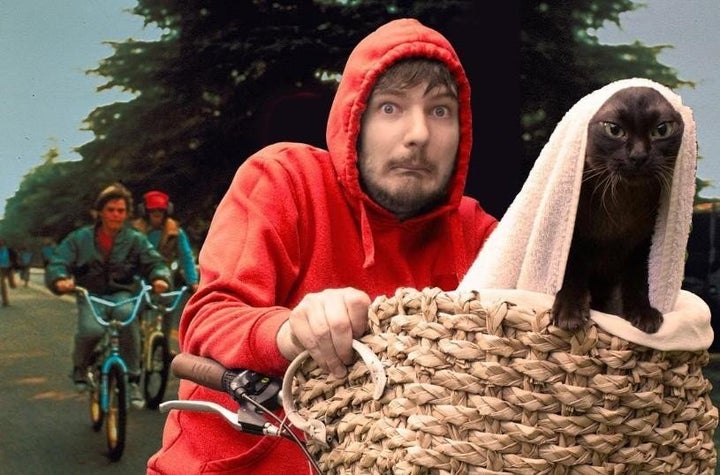 "They're very affectionate," Sarah told The Huffington Post of her cats. "They run to greet us when we get home, they follow us 'round the house, Tara will ride on our shoulders!"
Tara is also the star of most of the photos, Willow has only been featured in one so far — the recreation of "The Shining."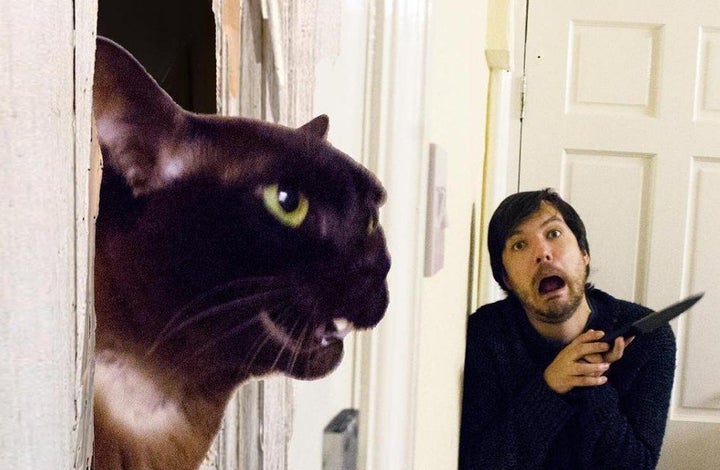 The couple began making the photos to use during a trivia night that David hosts at a pub. Apparently, there is a film and TV portion of the night in which David passes out copies of these paw-esome pictures and asks players to identify the films. The pictures have received a good response, so the couple figured the internet might also enjoy them and put them on Instagram.
Most of the photos take about an hour or two to create, but the most memorable shoot was the "E.T." one, according to Sarah.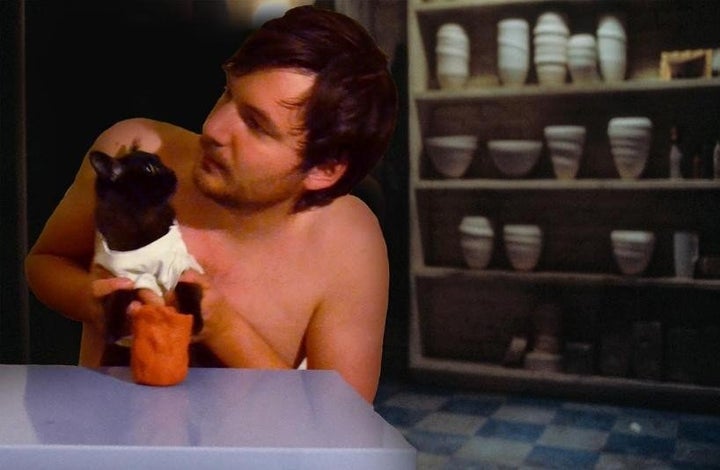 "We had to put treats in the basket, rest the towel over Tara while she ate a treat and then take the photograph as she re-emerged looking for more food," she explained to HuffPost. "It was such a ridiculous thing to do and there were so many failed shots, we couldn't stop laughing!"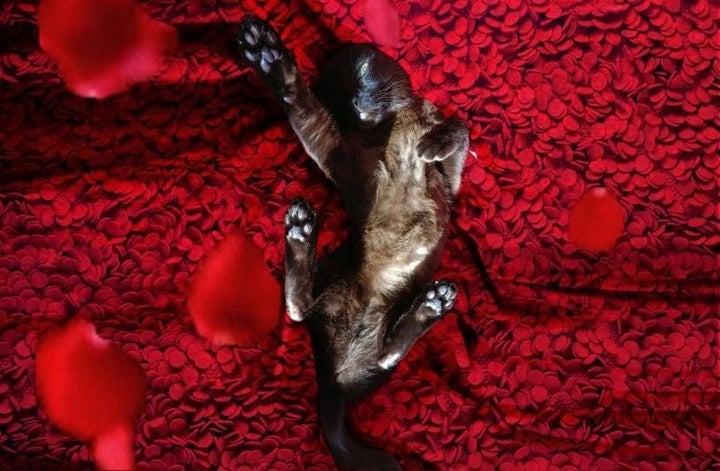 Here's hoping we get to see something like "The Sound of Mew-sic" or "The Empire Strikes Cats" sometime soon.
Before You Go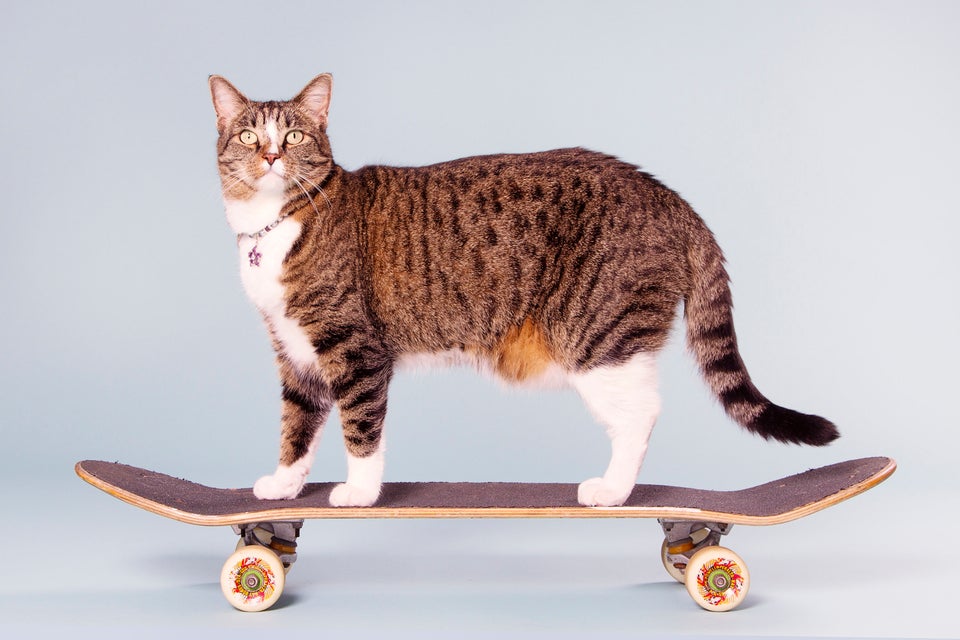 Cats That Own Guinness World Records
Popular in the Community