If you want to live your best life, take a cue from your cat.
Our feline companions have it all worked out. They know how to find the best napping spots, they allow themselves to be boundlessly curious and they know that a warm cuddle can make everything okay.
In the undeniably cute illustrations below from the series Tess and Lion, you'll be able to grasp why cats really are the modern Buddhas. As artist Ralph Lazar told HuffPost, the drawings really capture "universals" rather than the personality of just one cat.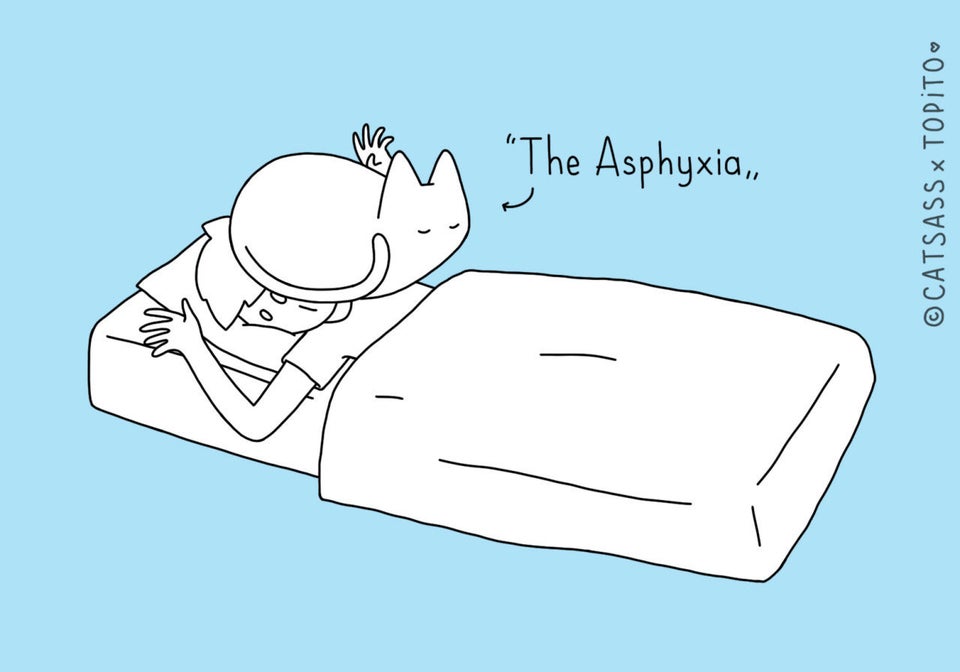 10 Sleeping Positions Cats Love