Catt Sadler is a woman on a mission.
The E! News co-host resigned in December after she says she found out her male counterpart had been making "close to double" her salary. Now, she's using her experience to raise awareness of pay inequality ahead of Equal Pay Day on April 10. 
Sadler talked with HuffPost, in partnership with Luna Bar, about her "highly unexpected" resignation, what it's been like to become one of the most public faces of equal pay, and how she's fighting to make sure fewer women have to go through what she did.
Sadler, who worked at the entertainment network for close to a decade, hasn't let her job loss slow her down. Instead, she said it has galvanized her into action.  
"I'm now really leaning into it because I know of the need for faces and voices and activists doing their part to make a change," Sadler said of her newfound role. "I feel honored, in a sense. Every choice I'm making and career move that I am engaging in is in line with all of this."
Sadler said she was overwhelmed by the "massive" support she received after she quit her E! job. 
"It really affirmed that it's not my story it is hundreds of thousands of women's stories, who are making 80 cents on the dollar compared to what men are making," she said. "Sometimes it's worse if you're a Latina woman or a black woman ― the statistics are even more glaringly bad." 
White women make close to 80 cents for every white man's dollar, while Latina women make 54 cents, and black women make 63 cents, according to a 2018 report from the American Association of University Women. On average, Asian women make 87 cents to every white man's dollar. 
While equal pay is an important topic, it's sometimes hard to discuss because so many factors contribute to pay inequality. Race, ethnicity, geography, age and privilege are components that can make the pay gap convoluted and complex. 
To simplify the comparison, Sadler said there's one tool women in all industries can use today to combat pay inequality. 
"The thing that stands out the most to me is transparency. I feel like it's been so incredibly taboo, it's the one thing that is not talked about," she said. "People walk around and nobody knows who's making what or why. You look at the sports industry and everybody knows what Tom Brady's making, right? What you make has been this dark little secret. I'm a living-breathing example of that, I just had no idea."
What you make has been this dark little secret. I'm a living-breathing example of that, I just had no idea.

Catt Sadler
"I like what I see so far just in the last year of more and more news stories and things that are hitting the media and the companies that are at least responding to that," she said. "I think companies are going to start responding in ways that they haven't been pressured to in the past, and that's huge. ... With more and more responses to what's happening, I think we'll be left with change."
Another piece of the puzzle is men. Male allies are integral in the fight, Sadler said. 
"I'd like to hear from more guys, we're all on the same team at the end of the day," said Sadler, who noted she's raising two boys of her own. "You know you look back at red carpet season even a little bit, and a lot of women were finally having this platform to use their voices and that was wonderful. But I would've liked to have heard from more men. I would've liked that question pointed at the guys. Because, again, we're all in this together. I would ask men to continue to speak up and if they're not already, please start."
Although structural changes are needed to close the pay gap, Sadler said women's livelihoods are "ultimately up to us."
"I'm a journalist. I'm educated. I read a lot. But I wasn't even aware until it happened to me," Sadler said of the pay gap. "So I think it's important for everybody, regardless of race or gender ― the guys too ― to invest enough to really become aware. Because at the end of the day, when women make more money, everybody ― society as a whole ― benefits."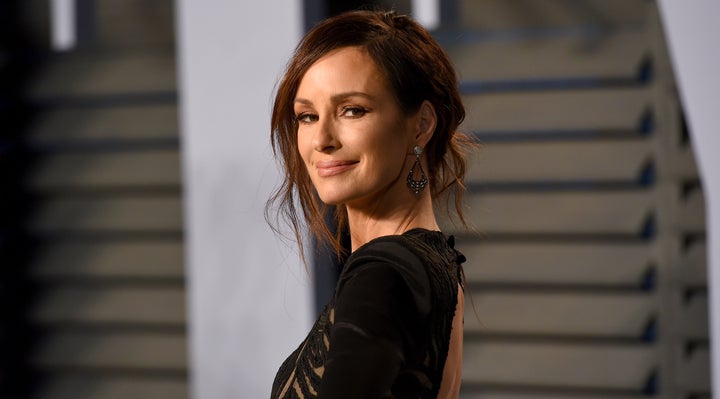 Calling all HuffPost superfans!
Sign up for membership to become a founding member and help shape HuffPost's next chapter
BEFORE YOU GO