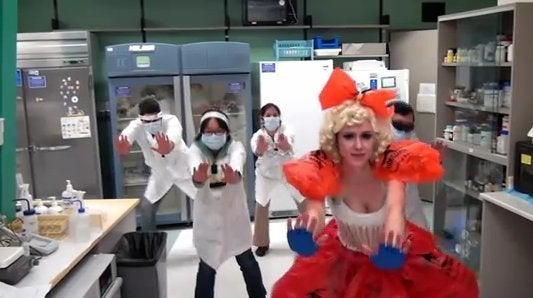 Scientists at the Hui Zheng lab at Baylor College of Medicine have found an entertaining way to purge their project frustrations: dance them off to Lady Gaga.
Subbing Gaga's "Bad Romance" for a bad project, the academics voice the challenges of their vocation through lyrics like "I want good data/a paper in cell/But I got a project straight from Hell."
See the full video below. If you're yearning for a rival Gaga parody, check out some University of Washington librarians doing "Poker Face."
Popular in the Community