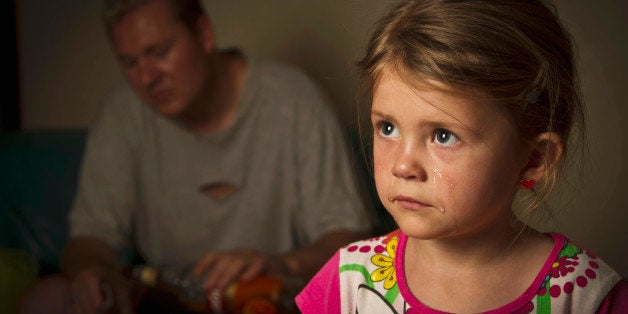 I've been thinking a lot about cause, effect and perpetual cycles lately. For many years, I have been involved with nonprofits that deal with populations that have been affected by significant issues -- physical abuse, drug/alcohol addiction and homelessness, to name but a few. The challenge is always in finding ways for people to break the cycles that have chained them to behaviors or situations that don't allow them to move on to the life they truly deserve. Most won't be able to without assistance and strong support.
I was at a benefit dinner recently, an event that provides critical funding to offset annual operating costs for a nonprofit transitional housing and supportive services program in southern New Hampshire for homeless mothers in crisis and their children. Each summer, I interview a resident mom via phone or email, and listen to her story in order to develop a speech she will deliver at the fall event. As I hear the stories, I am very moved. As I write the speech, I do my best to incorporate the voice in which the story was told to me so the woman can deliver the most authentic story of her life in a cohesive way to a full ballroom of supporters. And although I already know her story, I am usually tearful hearing it told once again in person.
As the women have related their stories of abuse, addiction, incarceration and more -- much of which began in their childhood -- I think about the cause of their issues, most of which were created by parents who lived very similar lives. I wonder where it started and whether these women truly will be able to break seemingly endless cycles that brought them there. I would like to believe that given the support and opportunity that this nonprofit, and others like it, has been able to give, they will.
The event speaker told of a father heavily involved in drugs, her own involvement with drugs, of a child born and taken immediately from her and another taken from her as well. Of her own descent further into a self-made hell, but yet one that she didn't seem equipped to prevent. In less than two years, she has met challenges, stayed clean and learned what it's like to truly be a parent. She's learned how to set goals and meet them, how to pay her bills and be responsible for her own wellbeing and that of her children. She has self-worth, most likely for the first time. She said she is becoming a woman of honor and dignity, and that she speaks regularly to those engaged in rehabilitation with the hope that she can help others get to where she is.
A young man spoke as well, someone not associated with the nonprofit, but a teen that has experienced a difficult childhood with a parent with drug/alcohol addictions. I couldn't help but think that his story mirrored that of the mothers in the nonprofit's program that were also in attendance that night. He must have also provided an eerie flash-forward of what their own children might be saying if they didn't continue to work hard to maintain the change in their lives. His father's self-abuse and abuse of his son caused the boy to have no positive sense of his value in this world. By the time, he was a young teen he weighed in at around 300 lbs., learned his father had drank and drugged away his college fund and felt he had little prospect for any type of a real future. Cause and effect.
Somewhere deep inside though, he realized that the life he had been raised in was not the life he had to choose for himself. He has lost over 100 lbs., become actively involved in service work and is helping his grandparents take care of themselves as well. You have to wonder where this inner strength came from given how little self-respect he had as a result of his tumultuous childhood. Somehow, on the horizon, he saw that there was more; as he accomplishes more, he is beginning to strive for even greater things. Cause, effect and breaking a cycle.
I remember one young woman who suffered so much physical abuse that she used to wear a hat everywhere because she just didn't want to be seen. After receiving much assistance, and support, as well as significant dental work to repair massive damage done by a partner who broke her jaw -- just a small part of the injuries inflicted -- she said that she now "wanted to be seen." She believed she should be seen once again. I hope she'll always feel that way.
I think about the parents who had these sweet babies once upon a time and somehow didn't get that it was their responsibility to love them, to raise them well and to let them realize what a person of tremendous value they are. Perhaps they were too callous, too selfish or too absorbed in their own issues, part of a vicious cycle that started who knows how long ago -- it's hard to say. All I know is that there's too much cause out there. Too much effect in which people feel of little value and have no sense of security or direction in their lives, mostly because they simply don't know how to achieve a life that offers stability and hope for the future.
I wish you could experience what it's like to hear someone tell you of kindness and support received, direction on how to live a life that allows the creation of goals and how to work toward those goals, to learn how to parent and parent well, and to finally feel secure and of worth -- he or she didn't know any of these things were even remotely possible, let alone have any understanding of how to achieve them. As another woman recently told me, she felt like a person of value in this world with something to contribute, for the very first time. Internally, I marveled at the power behind those words, and yet my heart broke at the same time.
Popular in the Community