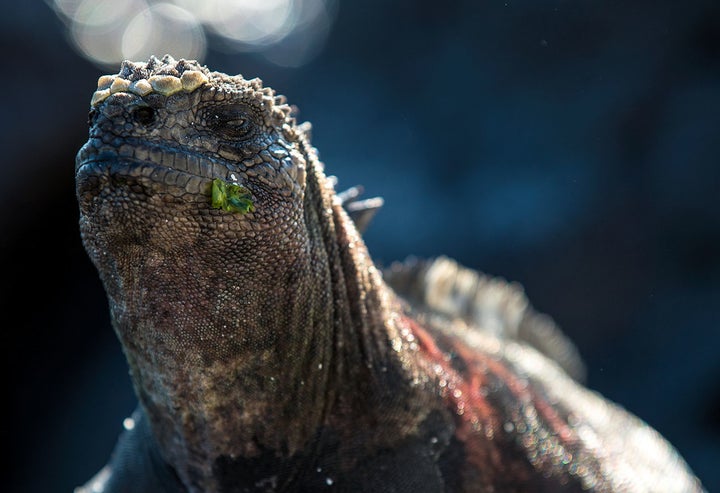 As I reported Saturday, the managers of the world's most beloved ocean places are meeting in the Galapagos this week to chart a path forward for Marine World Heritage. Each time we bring this global network together, I am filled with hope. National Geographic readers are well aware of the tremendous challenges facing our oceans. But they may not be familiar with all the unsung heroes working tirelessly to defend our ocean treasures, or the successes that are being won every day, like the expansion this week of Papahānaumokuākea Marine National Monument to encompass half a million square miles, making it the largest protected area on Earth.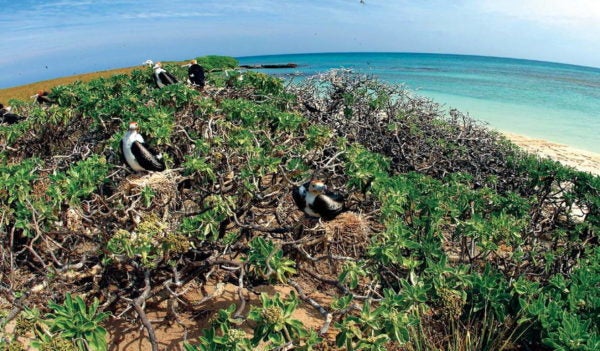 For every high profile story like Papahānaumokuākea, there are dozens that fly beneath the radar, so I want to share a few bright spots from the World Heritage community:
South Africa's iSimangaliso Wetland Park is home to the world's oldest fish, the Coelacanth, and the world's biggest animal, the blue whale. But the area is also home to 640,000 people, and the World Heritage site serves both its human and animal residents, balancing responsible economic development with effective conservation. Today, after 17 years of World Heritage designation, iSimangaliso supports 8,000 jobs, and hosts an environmental education program that reaches 150 schools and more than 2,400 future leaders every year.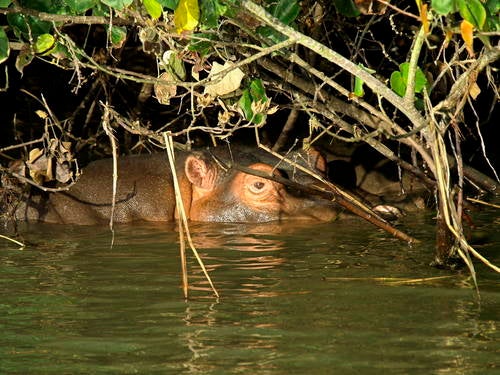 In Alaska, Glacier Bay National Park has made huge strides to improve the sustainability of the cruise ships that bring 95% of all visitors to the park. The program allows ship companies to propose sustainable operations in exchange for the opportunity to tour Glacier Bay. The result: a reduction in pollution and the risk of oil spills and whale strikes, plus millions of dollars each year to fund interpretive programs, monitoring, and research. Now, Glacier Bay is working with West Norwegian Fjords to explore common standards for ship visits.
Europe's Wadden Sea and West Africa's Banc d'Arguin National Park—two of the world's largest stopovers for migratory birds—signed an agreement in 2014 to protect the millions of birds that travel between their sites each year. One of their goals is to secure Banc d'Arguin against shipping accidents through the International Maritime Organization. Wadden Sea secured similar protections in 2002.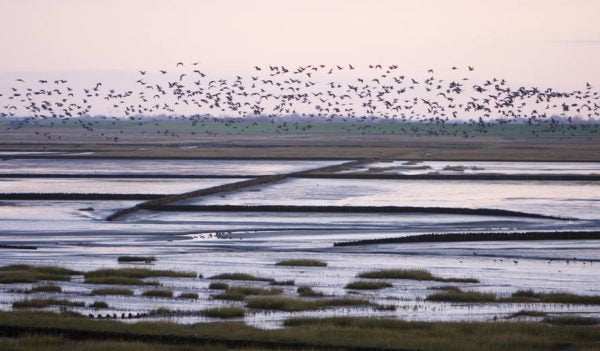 In the past year, the nations that host the world's two largest coral reefs have developed visionary plans to secure their future. Belize Barrier Reef now has a blueprint to get off the List of World Heritage in Danger, and Australia's Great Barrier Reef has a 35-year plan to protect a place so vast and beautiful that it literally sparkles from space.
This is just a small sample of what passionate people can accomplish when they work together to protect our shared heritage. And the people in the Marine World Heritage community are truly singular. People like Maria Chavarría Diaz from Area de Conservacion Guanacaste, who writes grants to ensure her park is accessible to nearby communities, because, as she says, "When locals get to know the place, suddenly they become brave, and begin to fight for it." And Abd Al Gamil Abdullah Ali Mohammed from Socotra Archipelago, whose love for the island became his life's work following high school, when he first began linking people and place—and visitors with residents—as a tour guide. Now as Deputy Governor for Environment and Development, he works to restore the traditional way of living in harmony with the land and ocean.
With colleagues like these around the world, and a track record of so many successes, I am optimistic that we can navigate the challenges before us. We will be sharing our discussions on climate solutions and sustainable fisheries in the coming days. Stay tuned!
REAL LIFE. REAL NEWS. REAL VOICES.
Help us tell more of the stories that matter from voices that too often remain unheard.