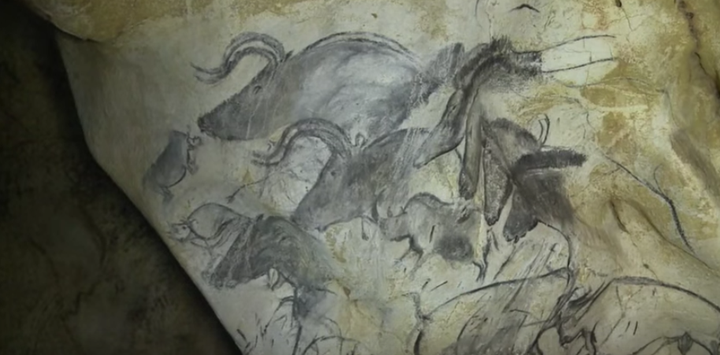 Cave ornaments and artworks discovered during an Indonesian cave dig have cast doubt on the previously held conviction that the Ice Age man lacked cultural clout. The artworks seemingly disrupt the dominant narrative placing Europe as the center of art-making, revealing that early humans migrating from Asia to Australia displayed early talent. 
According to Brumm, human beings colonized Australia by way of continental Eurasia, journeying through an Indonesian string of island chains known as Wallacea along the way. Archaeologists have long wondered about the details of human life while in Wallacea, believing that during the journey from Africa to Europe and on to Southeast Asia, cultural activity ― after an early peak of complexity ― was on the decline.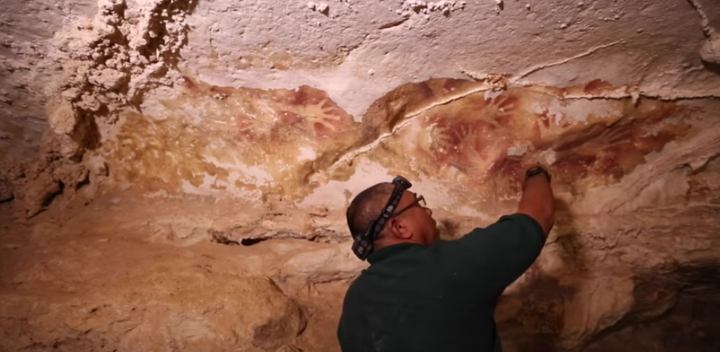 Recently dated artworks, however, show that the migration from Asia to Australia in fact piqued cultural curiosity. Specifically, scientists discovered a range of object ornaments in a limestone cave in Sulawesi, the largest island in Wallacea. They include, as listed in The Guardian, "disc-shaped beads made from the tooth of a babirusa, a primitive pig found only on Sulawesi, and a 'pendant' fashioned from the finger bone of a bear cuscus, a large possum-like creature also unique to Sulawesi."
Also impressive were the rock paintings themselves, which incorporated complex tools including ochre pieces, ochre stains on tools and a bone tube that potentially served as an "airbrush" for creating stencil art. These images, illustrating human hands and the babirusa in remarkable detail, date back 35,000 to 40,000 years, rivaling the earliest works made in France and Spain, long believed to be the loci of early cave art.
The findings certainly unseat the Eurocentric view of history framing that continent as the focal point for cultural activity. In fact, some researchers believe the wealth of artwork found in Indonesia means that rock art could have emerged in Africa before human beings even set foot in Europe.
To summarize: Early inhabitants of Wallacea, previously believed to be inferior to Palaeolithic Europeans in terms of cultural know-how, are likely not. And, just as travel can get the creative juices flowing today, so the migration from Africa to Australia seems to have inspired the earliest of globetrotters.
Calling all HuffPost superfans!
Sign up for membership to become a founding member and help shape HuffPost's next chapter
BEFORE YOU GO