Spelunkers exploring a large cave in northern Israel two weeks ago made a rare discovery: jewelry and other items believed to date back thousands of years.
(Story continues below photo.)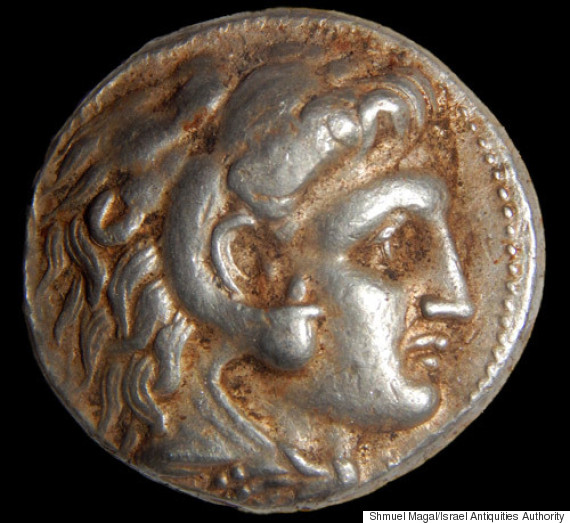 Silver coin bearing head of Alexander the Great.
The items were found by three members of the Israeli Caving Club, Reuven Zakai, his son Chen Zakai, and their friend Lior Halony. The items were handed over to the Israel Antiquities Authority.
"The valuables might have been hidden in the cave by local residents who fled there during the period of governmental unrest stemming from the death of Alexander, a time when the Wars of the Diadochi broke out in Israel between Alexander's heirs following his death. Presumably the cache was hidden in the hope of better days, but today we know that whoever buried the treasure never returned to collect it."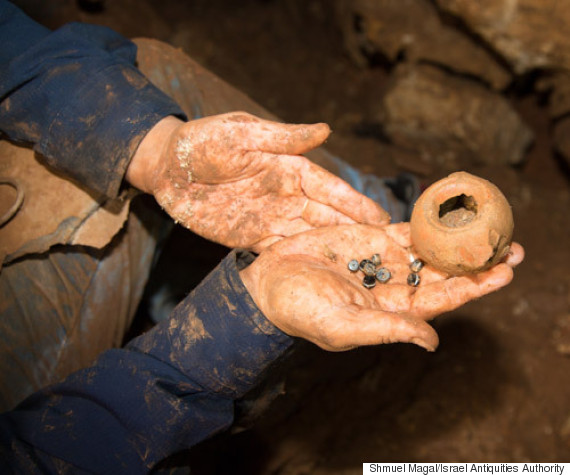 Agate stones that were part of a string of beads and a Hellenistic oil lamp in which the stones were kept.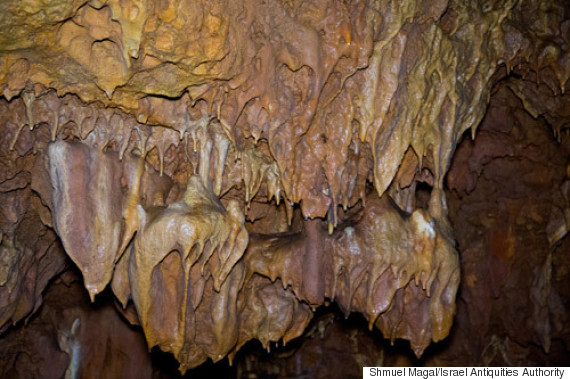 Active stalactites in the cave.
"This is the second time in the past month that citizens have reported significant archeological finds and we welcome this important trend," Amir Ganor, director of the Unit for the Prevention of Antiquities Robbery at the Authority, said in the statement.
In February, the Authority announced that nearly 2,000 gold coins dating back more than 1,000 years had been discovered in a Mediterranean harbor. The treasure was called the largest hoard of gold coins ever found in Israel.
REAL LIFE. REAL NEWS. REAL VOICES.
Help us tell more of the stories that matter from voices that too often remain unheard.
BEFORE YOU GO