Around the world we are seeing evidence of coral decline due to bleaching, pollution, change in water temperature and myriad other factors. SCUBA divers pay for special certifications to maintain perfect buoyancy lest their fin kick a sea fan or their hand make contact with a coral head.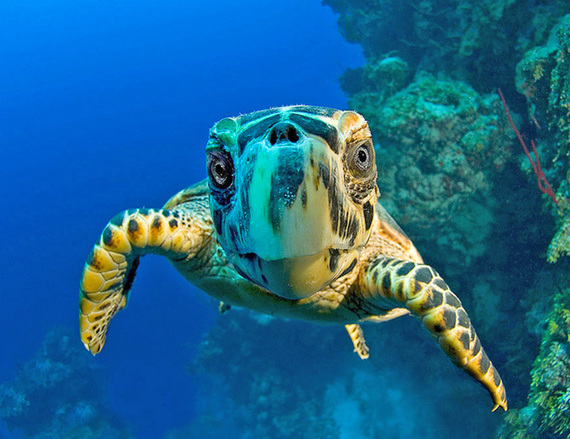 Considering such efforts are being made to protect coral, it seems the recent announcement that the Cayman Island government will soon be dredging a large portion of these reefs is a sad irony. Many islanders believe that the plan to install concrete piers for easy cruise ship guest access is short sighted and the loss of corals will actually hurt not only the marine ecosystem, but also an important part of island income, tourism.
Recent scientific studies show that silt and other dredging byproducts will lower resistance and make corals 50% more vulnerable to disease. So the corals that are not directly killed by the dredging and cruise ship traffic will be at higher risk of death.
Cruise line officials claim that more goliath cruise ships will make port at Grand Cayman Island, if passengers do not have to endure the five minute tender transfer across the quaint Georgetown harbor. Keith Sahm, manager of one of the islands oldest hotels states, "Do you know that out of all the islands the cruise industry own, there is only one with a pier? Just one, because the cruise companies want to keep their islands pristine for their passengers. In addition to the paramount environmental concerns, there are economic issues. SCUBA diving has been a constant island income source for many years. People trying to jump on the cruise ship bandwagon to make some fast money will leave a decimated marine environment in their wake. Once this is gone, there is no going back. Unless you can wait around for 2,000 years."
The environmental impact assessment indicates that dredging and the resulting silt will destroy many of the reefs ecosystems. Coral reefs are particularly slow to develop and many of these reefs are thousands of years old.
While worldwide coral reef decline is a serious concern, Grand Cayman is the current home to healthy specimens of corals included on the IUCN* Red List as critically endangered.
Jay Ireland, co-founder of Cayman's "Stingray City" commented, "When you mention the Cayman Islands people think immediately of banking and coral reefs. The 200-foot visibility, the warm water and the myriad corals, fish, turtles and flamboyant invertebrates currently thrive in the living aquarium around Cayman. To risk ruining this because transient cruise ship passengers do not want to inconvenience themselves with a short tender ride to the shore is lunacy."
Click here to sign a petition urging officials to reconsider the installation of these piers.
Nosy Turtle image courtesy Cathy Church
Related
Popular in the Community