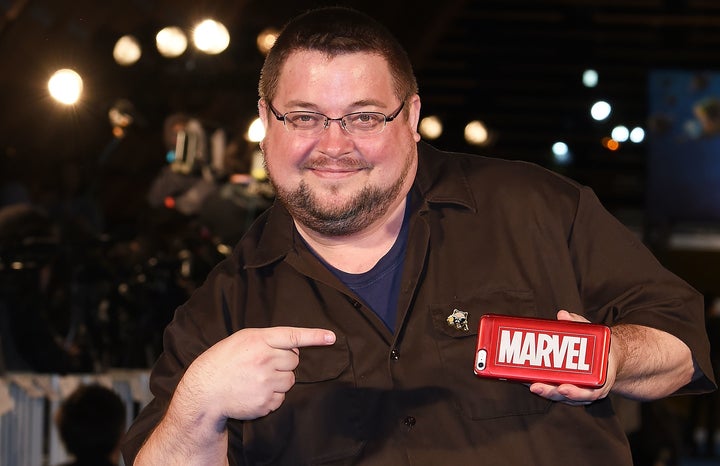 Marvel's new editor-in-chief, C.B. Cebulski, admitted Tuesday to once writing comics under a Japanese pseudonym.
Cebulski, who is white, said he wrote under the pen name Akira Yoshida back in the early 2000s, Bleeding Cool first reported. The outlet suggested he might've used the name to get around a Marvel policy at the time that barred staffers from writing comic books.
His admission appears to have been prompted by a wave of discussion following a tweet from Image Comics brand manager Dave Brothers.
"We should definitely be asking Marvel and new EiC CB Cebulski on why he chose to use the pen name Akira Yoshida in the early 2000s to write a bunch of 'Japanese-y' books for them," Brothers wrote.
"I stopped writing under the pseudonym Akira Yoshida after about a year," Cebulski, who was announced as Axel Alonso's successor in November and took over the reins at Marvel this week, said in a statement. "It wasn't transparent, but it taught me a lot about writing, communication and pressure. I was young and naïve and had a lot to learn back then." Cebulski called the issue "all old news that has been dealt with" and added that he was looking forward to his new position.
Marvel confirmed to HuffPost that Cebulski had written as Yoshida but declined to comment further.
The reaction on social media was critical of Cebulski's use of an Asian-sounding pseudonym, with individuals accusing the editor-in-chief of cultural appropriation and exploiting an Asian identity.
Cebulski joined Marvel full time back in 2002. Not long afterward, "Yoshida" began to gain notoriety as a prolific writer behind titles like "Thor: Son of Asgard" and "Wolverine: Soultaker." In many of the works, elements of Japanese culture were tied into the story.
The current editor-in-chief was apparently able to hide the fact that Yoshida was a pseudonym. Though Bleeding Cool reports that it had been a rumor in the comics world, former Marvel executive editor Mike Marts claimed to have had lunch with the author.
Bleeding Cool asserts that the person who Marvel staff had met, however, was actually a Japanese translator who visited the offices. Cebulski also created an elaborate backstory for the pseudonym, which was featured on the outlet Comic Book Resources. In the profile, Yoshida was said to have grown up in Japan and spent portions of his childhood in the U.S. The fictional writer supposedly got his start at a small Japanese comic publisher Fujimi Shobo.
Cebulski's use of an Asian-sounding pseudonym is drawing ire as another example of white creators adopting an identity from marginalized groups for their benefit.
"Someone from a group that historically finds it easiest to be employed adopts a pseudonym to take one of the few positions in this country that he doesn't naturally qualify for," podcast host Shaun Lau pointed out on Twitter.
"Were there other, actually Japanese people who were rejected as a result of Cebulski/Yoshida's hire?" Lau asked, wondering whether "Yoshida" might have been chosen over other candidates for being chosen as a better "fit" due to his perceived ethnicity.
Some comic book fans are now calling for Cebulski to step down.
News of Cebulski's pseudonym recalls a 2015 incident where it was revealed that a poem by Yi-Fen Chou in the 2015 edition of Best American Poetry was actually penned by Michael Derrick Hudson of Fort Wayne, Indiana. Hudson, a white man, chose the name to in an effort to up his chances at getting his poem published.
"Hudson exploited one of the few moments in which an editor of color was in a position to give a tiny bit of space to historically marginalized voices — so that one more white man's voice could be heard," poet Franny Choi told HuffPost's Claire Fallon at the time.
Popular in the Community