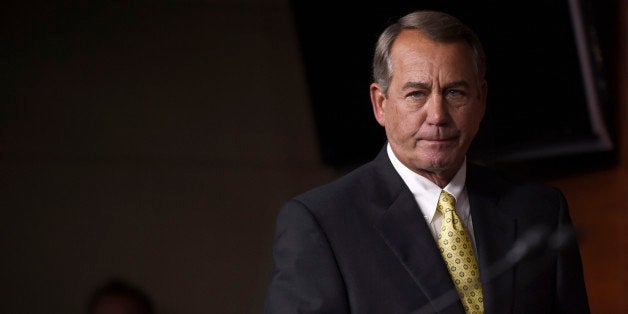 WASHINGTON -- Key Democratic lawmakers, led by Rep. Karen Bass (D-Calif.), sent a letter on Wednesday to Senate leaders saying they do not support a new House Republican plan designed to ease the passage of President Barack Obama's trade agenda.
Obama needs Congress to approve a program known as Trade Adjustment Assistance, or TAA, in order to pass his broader trade platform. And Wednesday's letter, from Reps. Bass, G.K. Butterfield (D-N.C.), Barbara Lee (D-Calif.) and Keith Ellison (D-Minn.), makes that goal harder to achieve.
Broadly speaking, Democrats support TAA, which provides financial assistance and job training to workers who lose their jobs to foreign competition. But they torpedoed a vote on the program last week in order to block Obama's broader trade platform. Republican leaders support Obama's trade agenda, but Democrats overwhelmingly oppose it.
Many House Republicans, for their part, also do not support TAA, deriding it as a wasteful social welfare program. Since the GOP does not currently have the votes to pass TAA, Republican leaders hope to win over Democrats by combining TAA with the African Growth and Opportunity Act, a trade package that benefits sub-Saharan African countries. The goal is to sweeten the pot for members of the Congressional Black Caucus who support AGOA.
But Bass, Butterfield, Lee and Ellison wrote Senate Majority Leader Mitch McConnell (R-Ky.) and Senate Minority Leader Harry Reid (D-Nev.) on Wednesday urging them to discard that strategy. All four are CBC members, and Butterfield is Chair of the caucus. Bass, meanwhile, is considered a bellwether vote in the CBC who can carry much of the caucus with her. Ellison and Lee are among the most progressive members of the CBC, and Ellison has been a vocal critic of Obama's trade agenda.
The lawmakers did not explicitly vow to vote one way or another on any prospective trade deal. But by allying herself with Lee and Ellison, Bass appears to be signaling that Republicans will not be able to rely on CBC votes to pass the trade package. The letter also serves as an apparent signal to Senate Democrats that the House doesn't have the votes to pass AGOA with TAA attached, which would jeopardize an AGOA bill that has already been approved in slightly different versions in both chambers.
"AGOA is too important to be used as a bargaining chip to pass unrelated trade legislation," the lawmakers wrote in Wednesday's letter.
Most Democrats and a bloc of tea party Republicans are seeking to prevent Obama from obtaining so-called "fast-track" trade authority, which would all but guarantee passage of his controversial Trans-Pacific Partnership pact with 11 other Pacific nations. Republican leaders and corporate lobbyists including the U.S. Chamber of Commerce support both fast-track and the TPP, saying they will boost economic growth. Labor unions, environmental groups and Internet freedom advocates say that fast-track and the TPP will exacerbate income inequality and undermine key public interest regulations.
Republicans had hoped to advance the fast-track bill by combining it with TAA. But when House Democrats rejected that deal last week, GOP leaders responded by pushing to advance fast-track, also known as Trade Promotion Authority, on its own. If both the House and Senate pass the fast-track bill, House Democrats will have no strategic reason to object to the TAA package.
But Senate Democrats are unlikely to approve the fast-track legislation in the first place if they do not think the House can deliver the votes for TAA. And just as House Democrats will be out of reasons to oppose the TAA bill, House Republicans will have even less of an incentive to support it if fast-track has already passed.
Read the full letter here.
Before You Go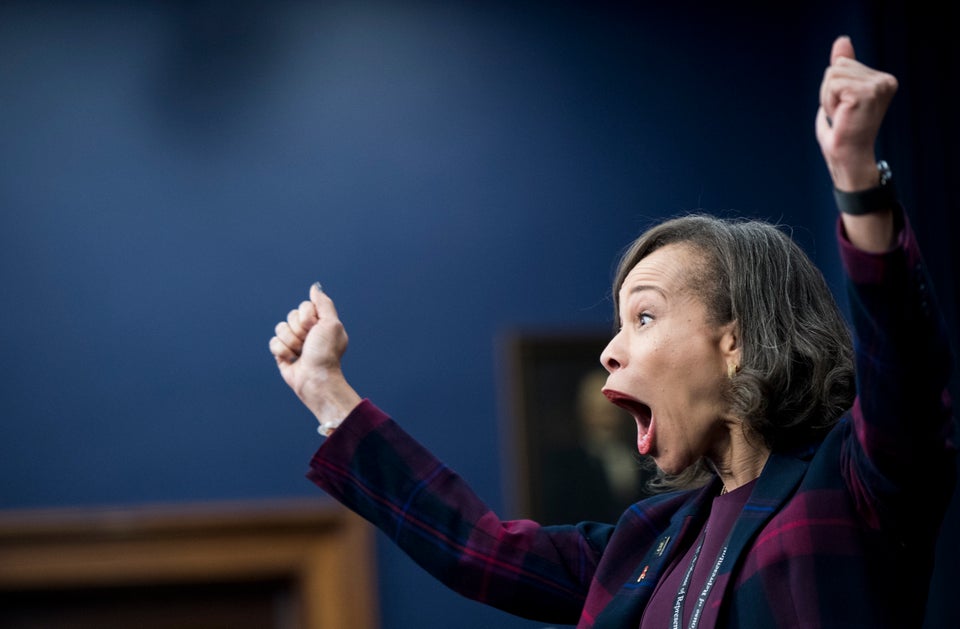 Scenes From 114th Congress And Capitol Hill
Popular in the Community