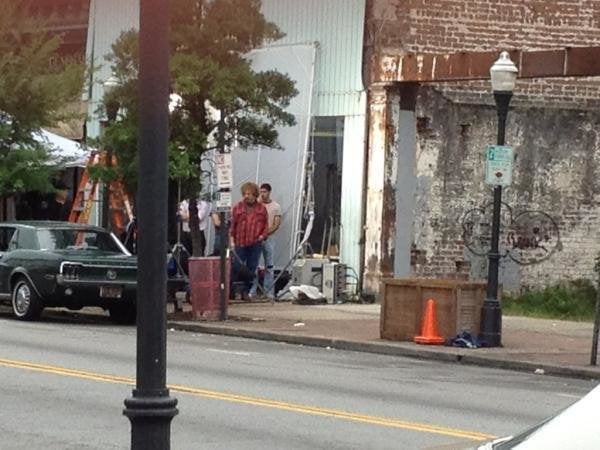 It's hard to imagine Alan Rickman as anyone other than Severus Snape, but after seeing the British actor on the set of the upcoming "CBGB" film, we're starting to think that he could have made an excellent Mr. Weasley.
"CBGB," which chronicles the famous New York City music venue during the burgeoning punk rock scene of the 1970s, is currently filming in Savannah, Ga. Lucky residents have had the pleasure of spotting Rickman, sporing a curly red wig, on set. Now, you may need to squint your eyes -- and grab a magnifying glass -- but one Twitter user tweeted the following photo of Rickman, as legendary CBGB owner Hilly Kristal, from the set:
Sure, he may be 50 feet away -- and could possibly be mistaken for his "Harry Potter" and "CBGB" co-star Rupert Grint (or is that really Rupert Grint?) -- but we think Rickman has expertly captured Kristal's signature style. Time will tell if he can nail down Kristal's punk rock swagger as well.
Meanwhile, the film, produced by Brad Rosenberger, Randall Miller, director Jody Savin and Kristal's daughter, Lisa Kristal Burgman, is shaping up to be quite the star-studded affair. Malin Akerman is set to portray rock icon Debbie Harry, while Grint will play guitarist Cheetah Chrome of punk band the Dead Boys. "Avatar" actor Joel David Moore and Julian Acosta will play Joey and Johnny Ramone, respectively, while "Seinfeld" veteran Estelle Harris will star as Kristal's mother, Bertha.
"CBGB" recently cast "The Big Bang Theory's" Johnny Galecki as Terry Ork, "The Borgias's" Mickey Sumner as Patti Smith, and Foo Fighters drummer Taylor Hawkins as punk legend Iggy Pop. And in case you thought the film needed ever more star power, "Twilight" starlet Ashley Greene is set to play Lisa Kristal, Hilly's daughter, while "Hangover" star Justin Bartha will take on the role of Stiv Bators, the lead singer of the Dead Boys.
Kristal, who the New York Times dubbed "a rock midwife," died of lung cancer in 2007. CBGB closed its doors in 2006.
"There was no real venue in 1973 for people like us," Smith told The Times after Kristal's death. "We didn't fit into the cabarets or the folk clubs. Hilly wanted the people that nobody else wanted. He wanted us."
Savin told Bilboard in 2011 that "It was an old-fashioned salon in an awful part of New York where people could fail while they worked to find their voice." He added that Kristal "provided a voice to the disenfranchised. It's a heroic and flawed story."
Check out other actor-to-icon transformations for the big screen: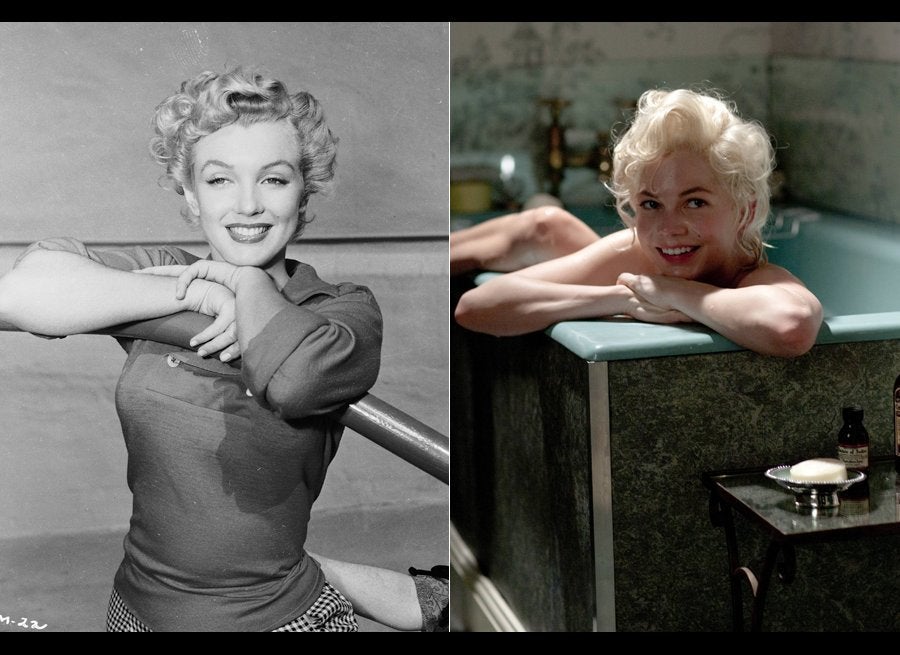 Celebrity Biopics
Popular in the Community