Whether you were around in CBGB's heyday or never got to visit the legendary club before it shut its doors in 2006, now's your chance to get a taste... literally. The club that served as the launching pad for the likes of Blondie, The Ramones, Patti Smith and more will reportedly reopen as a "lounge and bar," likely with no stage or disgusting bathroom, in Newark Airport.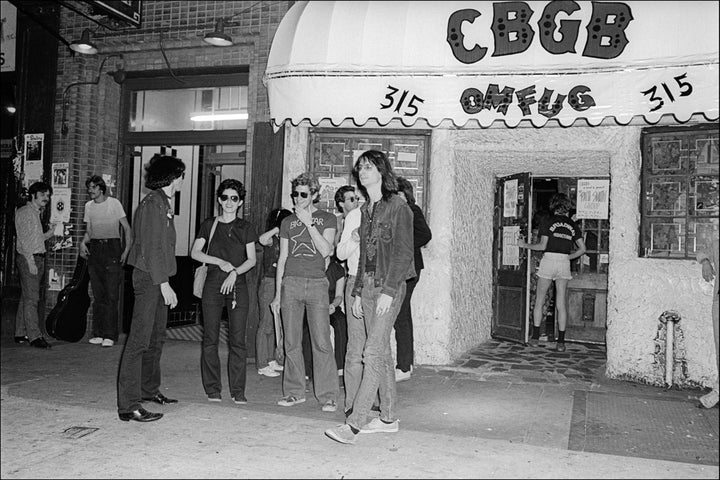 The news, which was first reported back in 2014, now has photographic evidence attached.
Twitter and Facebook user Nicky Steidel uploaded photos of what looks like an awning emblazoned in the same font as its previous haunt. He also uploaded a photo of a menu, which appears to offer American fare like soups, sandwiches and salads.
Plenty of people on social media had something to say about the news. Dax Shepard decided to have his hand at reimagining iconic venues, while Comedy Central really said it best: "nothing says punk rock like a $12 wedge salad."
There is something hilariously beautiful about the airport chosen to house the beloved, previously defunct establishment. The 1970's East Village is often described as "dark" and "bleak" while Newark was rated #1 worst airport in America by Travelmath in 2015.
Sigh. To its credit, the prices are pretty reasonable for an airport establishment. So there's that.