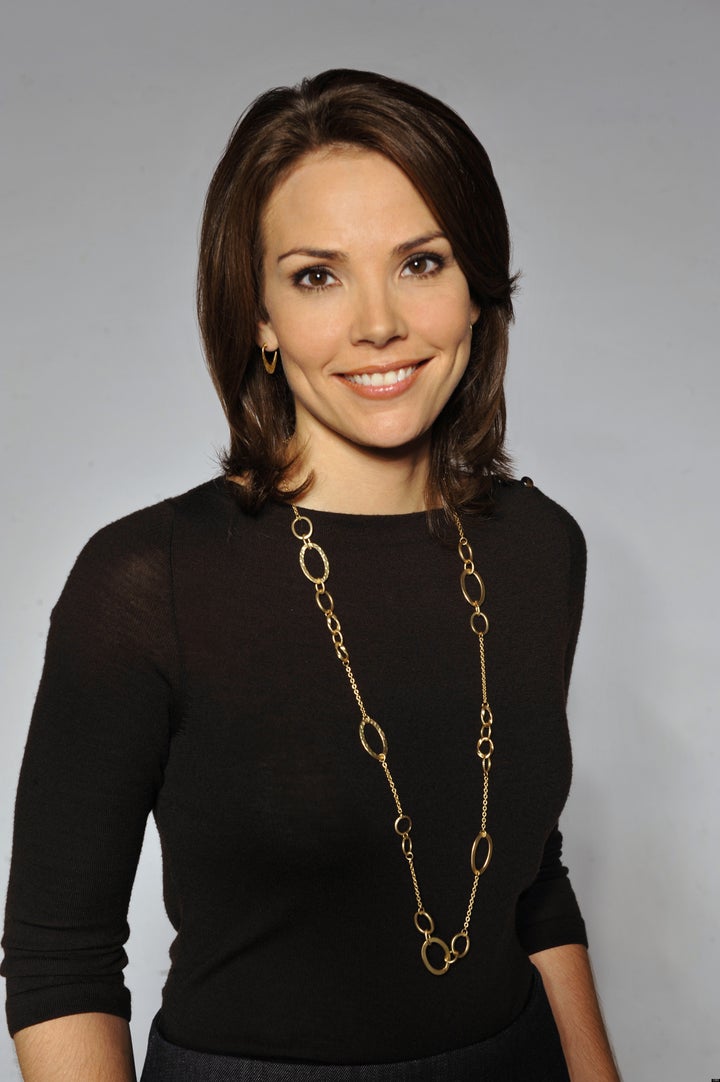 Erica Hill, the news anchor for CBS' "The Early Show," doesn't jump on a plane and rush to another country for just any story. But the news of Prince William's impending marriage to Kate Middleton was irresistible -- to Hill's boss, at least.
"My executive producer said, 'you're getting on a plane,'" she joked as she spoke to the Huffington Post while packing for her trip to England, where she will co-anchor Wednesday's "Early Show" live from outside Buckingham Palace.
Hill is hardly the only American journalist to drop everything for the royal engagement story. Every network is sending reporters across the pond and busily preparing specials and extensive packages for an audience that has not seen a big royal wedding since Diana Spencer married Prince Charles in 1981.
Hill said she was feeling excited and "intensely curious" about her trip. Asked if she was worried about any lack of sleep she might be getting, she pointed out that her life isn't usually filled with rest.
"I don't really think about the sleep," she said. "I work on a morning show and I have two young kids. There isn't a lot of sleep in my world. I was just joking with my husband that I'll probably get more sleep on the plane."
Hill said the guest list for Wednesday's program hadn't been finalized yet, but that she was hoping to talk to regular Britons about the engagement. "We have a few hours before we go live so I want to get a feel for the sentiment there," she said.
Hill called the engagement "a feelgood story, and a story a lot of our viewers are interested in." She also said she was looking forward to being able to bring viewers some unabashedly good news in the midst of such trying economic times.
She came to CBS from a years-long stint at CNN, where she had few opportunities to travel for a story. In fact, she said the last time she did an international story was at least nine years ago, when she helped produce a special on embryonic stem cell research in London.
"I'm a working mother, so there's a certain appeal to having a somewhat set schedule," she said. "But one of the things ["Early Show" executive producer] David Friedman and I talked about when I came on full-time at CBS was covering more of these stories in my position as the news reader."
Hill also said she would be thinking about the obvious connection with Princess Diana. She was actually in Paris when Diana was killed in 1997. The princess' wedding, she said, was "probably the last really big royal wedding [Americans[ were so connected to." As she reminisced about the overhead shots of Diana's dress "with the train that seemed like it was four city blocks long," she said that any wedding "is something you want to be able to share with both of your parents...you can't help but think about what's going through William's and Harry's minds."
But what accounts for the intense fascination Americans have with a group of people symbolically ruling another country? Hill said she thinks much of it is due to the fact that Americans have no royal family of their own. "The closest we have is the First Family," she said, "and there's a lot of interest there, as was evidenced by Chelsea Clinton's wedding over the summer...we still have this kinship with England and with the UK. And it's fun to escape into the world of princes and princesses."
"The Early Show" coverage of the wedding will begin at 7 on Wednesday morning on CBS.
Popular in the Community