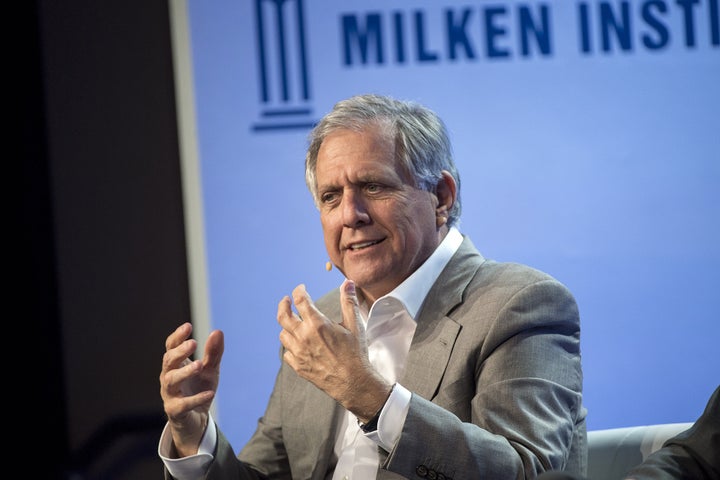 CBS has addressed the ongoing conversation about diversity on TV by introducing eight new shows to its 2017-2018 schedule that are led by men who are majority white.
After a reporter reportedly asked about the lineup at a press breakfast on Wednesday morning, CBS Corp. CEO Leslie Moonves defended the network's diversity. "We think our track record is OK," Moonves said.
Moments before the comment, Moonves moved the conversation from its newer shows by noting that many of its older ones had women leads.
"I don't think we've ever had to apologize for having 'Madam Secretary' and Lucy Liu [on 'Elementary' with Jonny Lee Miller as Sherlock Holmes], and 'The Good Fight' [on the digital-only platform CBS All Access] and 'The Good Wife' [which ended in 2016]," he said.
"Our shows have a lot of female appeal," Moonves said, pointing to the network's high percentage of female viewers.
He added, "The best pilots win at the end of the day."
So far, a lot of the winning pilots have been based around white men. The network's 2017–2018 lineup includes eight new shows: "9JKL" starring Mark Feuerstein, "Me, Myself & I" starring Bobby Moynihan, "Young Sheldon" starring Iain Armitage, "SEAL Team" starring David Boreanaz, "S.W.A.T." starring Shemar Moore, "Wisdom of the Crowd" starring Jeremy Piven, "By the Book" starring Jay R. Ferguson and "Instinct" starring Alan Cumming.
Moore is the only actor of color in that group.
CBS faced similar criticism last year, when the network introduced six new programs, all of which starred white male actors and two of which have since been canceled. At the time, Glenn Geller, president of the entertainment division, addressed the criticism by touting the number of female and minority actors joining its shows outside lead roles.
"I know they're not leads, but 11 are diverse and that is our commitment to diversity and those just aren't words. That is real action," Geller said in August 2016, per Entertainment Weekly. Geller is currently on leave after a heart attack.
Compared to other networks' fall 2017 offerings, however, CBS appears to be lagging behind in its commitment to diversity. NBC plans to bring back "Will & Grace" and a "Homeland"-adjacent drama, ABC brings a new Shondaland series and a comedy about a young rapper, and Fox adds a Craig-Robinson-led comedy and an Angela-Bassett-led drama from Ryan Murphy.
Asked whether CBS was "facing the wrong direction" in 2017 with its choice of greenlit series, Moonves said he does not "think that's the case" when all other CBS Corp. networks are included in the equation.
"When you look at the totality of that, I think we're fine in terms of the amount of women who are behind the camera and in front of the camera," he said. "I think we're doing a very good job. I don't think we're looking in the wrong direction. On the contrary."
Popular in the Community