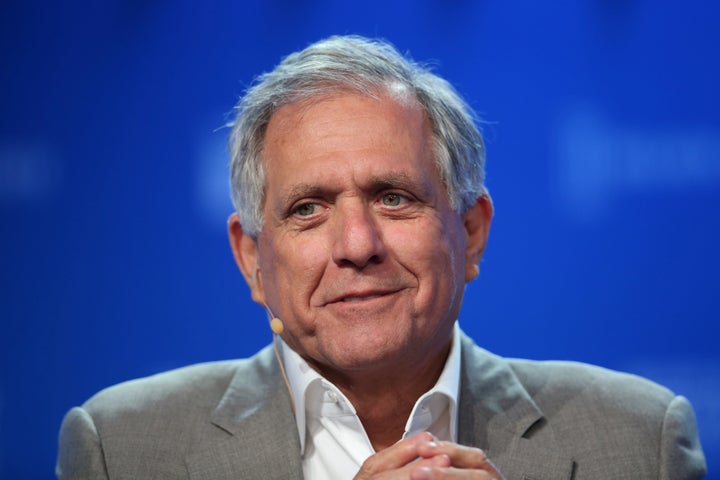 Leslie Moonves, chairman and CEO of the CBS Corporation, has been accused of sexual harassment by six women, according to journalist Ronan Farrow, whose reporting on sexual misconduct last year helped launch the Me Too movement.
In a new story for The New Yorker, Farrow reports that Moonves is facing accusations of unwanted kissing and touching that happened more than 20 years ago, along with more recent allegations — all of which Moonves denied later Friday.
Four of the six women told Farrow that Moonves attempted to forcibly touch or kiss them during business meetings, and two others said he physically intimidated them or threatened their careers.
When his advances were rejected, Moonves allegedly became hostile to the women, who said their careers suffered as a result.
In one instance, actress and writer Illeana Douglas said when she had a meeting with Moonves in 1997, the media mogul asked if he could kiss her.
"It'll just be between you and me," Moonves allegedly told her. "Come on, you're not some nubile virgin."
When she rejected his advances, Moonves pinned her and started "violently kissing" her, Douglas said.
"What it feels like to have someone hold you down — you can't breathe, you can't move," she said. "The physicality of it was horrendous."
Moonves firmly denies the allegations in the story. In a statement, he said:
Throughout my time at CBS, we have promoted a culture of respect and opportunity for all employees, and have consistently found success elevating women to top executive positions across our Company. I recognize that there were times decades ago when I may have made some women uncomfortable by making advances. Those were mistakes, and I regret them immensely. But I always understood and respected ― and abided by the principle ― that 'no' means 'no,' and I have never misused my position to harm or hinder anyone's career.
"All allegations of personal misconduct are to be taken seriously," the company said in a statement. "The Independent Directors of CBS have committed to investigating claims that violate the Company's clear policies in that regard. Upon the conclusion of that investigation, which involves recently reported allegations that go back several decades, the Board will promptly review the findings and take appropriate action."
In another incident described in the New Yorker report, writer Janet Jones said that in 1985, during a business meeting, Moonves attempted to forcibly kiss her.
"He came around the corner of the table and threw himself on top of me," Jones told Farrow. "It was very fast."
When she rejected his advances, she said, Moonves allegedly replied: "Well, I was hitting on you. I wanted a kiss."
In a November interview with Variety, Moonves called the recent wave of women coming forward about sexual harassment in Hollywood a "watershed moment."
"It's important that a company's culture will not allow for this," he told the outlet, speaking of sexual harassment. "There are a lot of things we're doing ... in terms of making people have the ability to come forward."
When Variety asked if this moment was affecting policy and practices at CBS, he answered: "No question."
The accusation comes amid of time of turmoil for Moonves, who has been battling for control of CBS against vice chairwoman of CBS and Viacom, Shari Redstone. Redstone has been hoping to merge Viacom and CBS, which would likely push Moonves out of his role and make way for Redstone to take over.
She spoke out in support of her husband shortly after Farrow's piece was published.
"He has always been a kind, decent and moral human being," Chen wrote in a statement. "I fully support my husband and stand behind him and his statement."
This story has been updated to include statements from Moonves and Julie Chen.
Calling all HuffPost superfans!
Sign up for membership to become a founding member and help shape HuffPost's next chapter