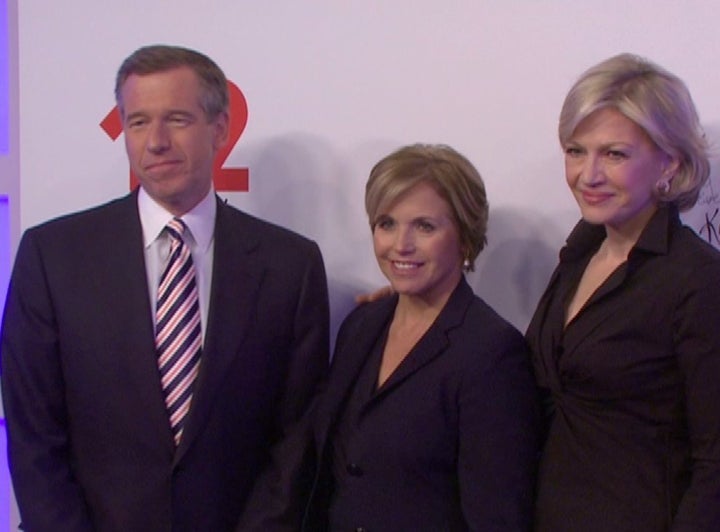 With the drumbeat of rumors that she is heading for the door, Katie Couric was likely looking for better ratings news than what she got Tuesday. Instead, the ratings for the first quarter of 2011 showed that the "CBS Evening News" drew its lowest viewing figures in at least 19 years. Not only that, but CBS' ratings could be the lowest ever, since Nielsen records only go back to 1992.
Over at ABC, the news was rather more cheerful. "World News With Diane Sawyer" was the only one of the three broadcast news shows to gain viewers from a year ago. In fact, "World News" saw its highest ratings in three years, along with its highest demo ratings in two years.
As usual, though, NBC News came out on top. Its ratings fell from 2010, though that could be because they were artificially inflated thanks to the Olympics.
"NBC Nightly News": 9.81 million total viewers; 2.94 million A25-54
"ABC World News": 8.65 million total viewers; 2.43 million A25-54
"CBS Evening News": 6.43 million total viewers; 1.98 million A25-54
Popular in the Community