In a memo sent to staffers Tuesday, CBS News President David Rhodes said the company cut ties with the "This Morning" co-host over the "extremely disturbing and intolerable behavior said to have revolved around his PBS program."
"Despite Charlie's important journalistic contribution to our news division, there is absolutely nothing more important, in this or any organization, than ensuring a safe, professional workplace — a supportive environment where people feel they can do their best work," Rhodes wrote. "We need to be such a place."
PBS, which airs Rose's eponymous interview program, is also ending its relationship with Rose and canceling its distribution of his show.
"PBS expects all the producers we work with to provide a workplace where people feel safe and are treated with dignity and respect," the network said in a statement.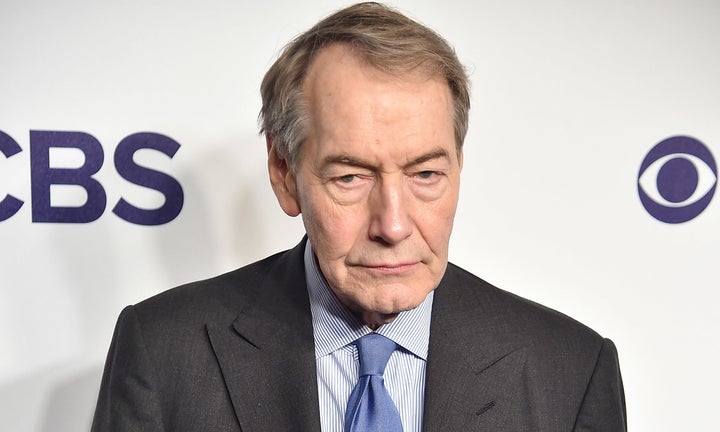 As The Washington Post reported Monday, eight women have accused Rose of making unwanted sexual advances, including groping them and making lewd phone calls, from the late 1990s to 2011. Some of the women accusing Rose of the behavior worked for Rose on his interview show, which aired on PBS and Bloomberg. (Bloomberg TV has suspended distribution of the program.) Other accusers aspired to work for Rose.
Rose has co-hosted the CBS morning talk show since 2012. Rose is also a longtime contributor to "60 Minutes," CBS's popular news magazine program.
Later Tuesday, CBS Evening News reported that three women who work at the network came forward after The Washington Post report to say Rose harassed them as well.
Another woman came forward Wednesday with allegations against Rose. Sarah Gordon, who worked as an intern on Rose's show in 2002, told NBC News the anchor forced her to watch a sexually explicit scene from the film "Secretary" and asked her if the scene made her feel aroused.
The talk show host issued a statement Monday in response to the allegations, apologizing for some of his actions while claiming not all of the accusations in the Washington Post story are "accurate."
"It is essential that these women know I hear them and that I deeply apologize for my inappropriate behavior. I am greatly embarrassed," Rose wrote. "I have behaved insensitively at times, and I accept responsibility for that, though I do not believe that all of these allegations are accurate. I always felt that I was pursuing shared feelings, even though I now realize I was mistaken."
"These allegations are extremely disturbing and we take them very seriously," Norah O'Donnell said. "This is a moment that demands a frank and honest assessment about where we stand and more generally the safety of women."
This story has been updated with more information on the allegations and the responses to them, more allegations, and PBS's decision.
Related
Popular in the Community