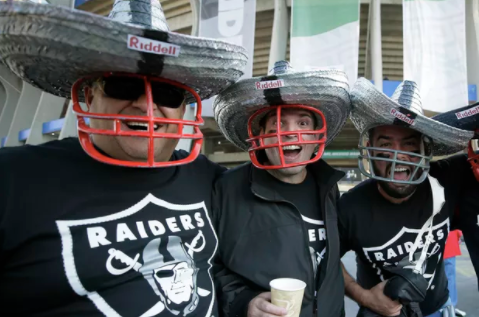 Whether CBS broadcasts these slurs on American airwaves is up to them.
Last year ESPN claimed it was caught flat-footed when Outsports reached a network spokesperson in the first half of the Raiders-Texans game also broadcast from Mexico. We complained that the network's broadcast took no action to mute the chanted slur. During that game, ESPN broadcast in full audio as the crowd chanted the gay slur "puto" on multiple occasions during Houston Texans kick attempts.
This time around, CBS cannot claim to be unaware of the impending actions by Mexico fans.
The NFL has already been working with Estadio Azteca management for the game to curb the slurs. Their plan includes public-address notifications about the slur, despite evidence that these public announcements only serve to fuel to the chants. Still, the league is trying.
Hopefully the stadium management will use human monitors to watch the chants and eject all fans caught using the slur. That is likely the only action that will have any material effect (before organizations like FIFA force matches in Mexico to be played in front of empty stadiums).
Outsports has been in contact with GLAAD this week. The LGBTQ media advocacy organization has made CBS aware of the impending chant.
Now CBS will have to make its choice. Will the network broadcast the slur into every American household on Sunday? Or will the production crew mute the stadium microphones during scrimmage kicks and free kicks by the Patriots (and any other chanting pattern that develops during the game)?
If CBS broadcasts the slurs during the game, they will have done so willfully and with plenty of notice to take corrective actions. Hopefully the executives and production staff with CBS Sports will make the inclusive choice.
For more from OutSports, check out these stories:
Popular in the Community