I've been saying for a long time that media companies and TV networks who are going to participate in the web's real-time revolution need to find a way to stop seeing themselves as authoritarian 'speakers' and begin to re-invent themselves as active listeners.
Lazar gets it -- and she's convinced CBS to join in the fun.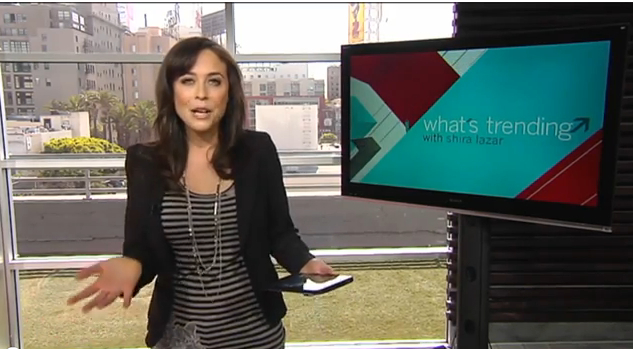 What's Trending is a live show, webcast on Tuesday's 10am PT/ 1pm ET weekly on CBSnews.com
Lazar has teamed up with some smart web analytics folks including WhatTheTrend.com, Buzzfeed.com and Sulia to track trending web stories.
Each episode mixes the data with a live conversation with a panel of expert guests.
But make no mistake about it -- this isn't a boring broadcaster trying to horn in on the web. In fact, for that version of trends, you need only look at Yahoo's What's Trending report -- which somehow managed to make broadcast TV news look exciting in contrast.
Lazar uses the data to spring-board a curated conversation about policies, issues, technology, and events going on in the real world in realtime. She's hardly a visitor to the web, but rather an actual web native who's reporting comes from a beat she knows very, very well. Shira broke interviews with Double Rainbow and 'Bedroom Intruder' Antoine Dodson, and in some ways What's Trending is the next natural step in her fast moving career.
Here's what the episode looks like.
Lazar is able to keep the show energized, mixing good choices about stories that are either launched on the web or fueled by by Twitter and Facebook.
For example, a recent show was able to correlate the surprising box office of The Hangover with impressive social media buzz, and then get guest Chris Sacca to share some interesting data about the correlation between movie title searches and box office he learned during his days at Google.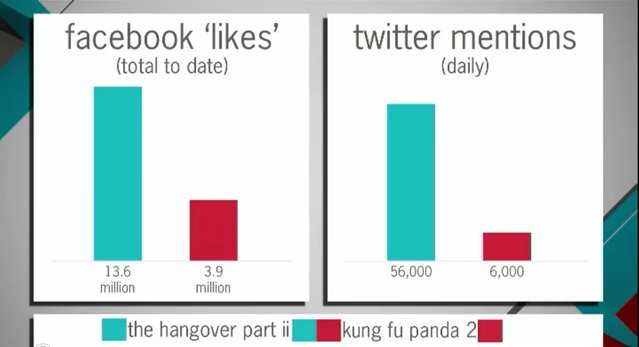 It's clear that CBS is committed to this story -- jumping past the cheesy bluescreen or robo-set and building Lazar and her team a truly 'webified' set that is both high tech and modern. When the network springs for a set, you know they're in it for the long run.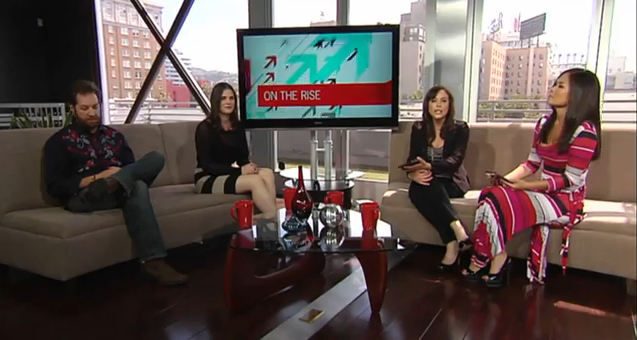 And since the show is live, Lazar is able to invite viewers to tweet-in questions for guests, some of whom are on set, and others via webcam and Skype.
And -- making sure to embrace the audience, the show reaches out to viewers to get story ideas and feedback: "What's Your Story? Got an idea, video, a rant about what's trending or on the rise? Be Heard. Send it our way! Tweet us @whatstrending or email us."
If CBS is paying attention -- there's lots of good learning for the CBS Early Show and CBS Evening News in what they're doing with Lazar and Co over at What's Trending.
REAL LIFE. REAL NEWS. REAL VOICES.
Help us tell more of the stories that matter from voices that too often remain unheard.