CBS News correspondent Clarissa Ward has woken up each morning since Friday in Yemen. She is one of the first foreign reporters to gain access to the country since the Saudi Arabian-led bombing campaign began in March. She spends her days traveling from the city center to hospitals to bomb sites, talking with everyone from local Yemenis to top authorities. Just this week, she landed a rare and important interview with one of Yemen's new leaders, Mohammed Ali al Houthi, as he explained why Yemenis blame the United States for their country's current woes.
She is the only American broadcast network correspondent inside Yemen right now, which has become one of the most dangerous countries in the world.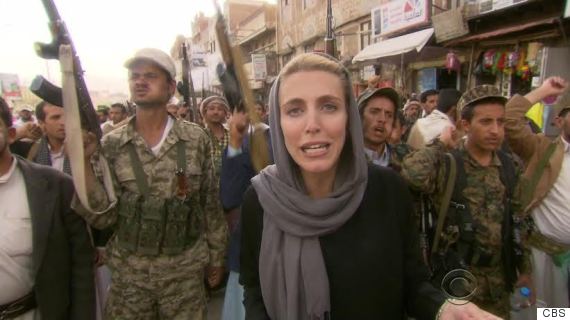 Ward is also part of another special group: the women who lead CBS News' war coverage.
"The days of the boys' club are long gone," Ward told The Huffington Post. "From Syria to here in Yemen, female journalists are doing some of the most important and most impressive work in conflict zones."
For Ward, being a woman has actually turned out to be advantageous to her reporting rather than holding her back, as many might assume.

"We can go to places where our male counterparts can't, talk to 50 percent of the population they often don't have access to and sail through checkpoints unnoticed," she told HuffPost. "I don't even think of gender as really being an issue in this profession anymore."
Holly Williams, Ward's colleague, is another one of CBS News' leading foreign correspondents. She recently traveled to Libya to report from Misrata, just outside of the Islamic State strongholds of Sirte and Derna. Williams also was the first network correspondent to report on the emergence of the extremist group from Iraq, the network said. She has worked alongside local militias, gotten inside a Kurdish prison and come across Islamic State terrorists. She has also reported from Saudi Arabia, and gave an inside look at the country's women challenging its heavily conservative culture.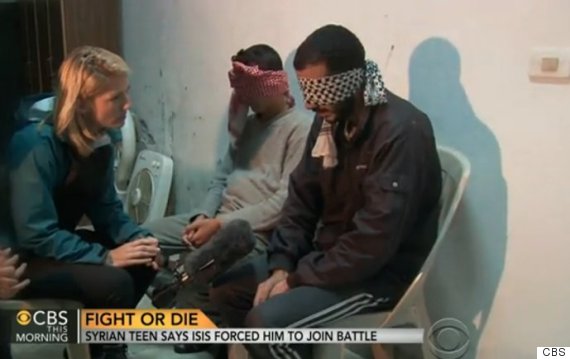 Holly Williams in Syria.
CBS News foreign correspondent Elizabeth Palmer has reported extensively from Iran, where she was covering the trial of detained Washington Post reporter Jason Rezaian. Access to the country is extremely rare, but Palmer is a veteran at reporting in dangerous conflict zones. She was one of the few war reporters to repeatedly go to Syria, and has also covered the MH17 crash, conflict between Russia and Ukraine, and the Charlie Hebdo terror attacks in Paris.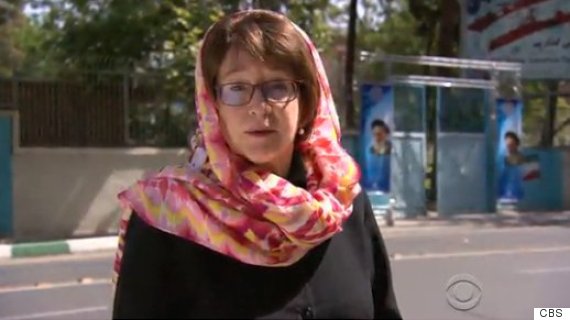 Elizabeth Palmer in Tehran.
The majority of the producers at CBS News covering conflict zones are also women, Ward said, including Erin Lyall, Agnes Reau and Justine Redman.
"I think CBS is unique in that it values international news and good storytelling," she added. "The fact that so many of us are women I'm guessing is really just a fortuitous coincidence."
Ward is one of the lucky ones and has not experienced the sexism, harassment or abuse that so many female foreign correspondents report.
"I'm pretty good at pushing back and standing my ground if I feel that someone is trying to intimidate me," she told HuffPost. "Stereotypes are difficult to get away from ... the trick is to laugh it off and get on with doing great work."
But Ward really doesn't think of it like a male vs. female thing. She says it's all about solid, quality international reporting, and her colleagues are "some of the best in the business."
REAL LIFE. REAL NEWS. REAL VOICES.
Help us tell more of the stories that matter from voices that too often remain unheard.