Don't suggest to CCH Pounder that she's a "mother figure" on NCIS: New Orleans.
"I hate that term," says Pounder, who plays forensic pathologist/medical examiner Dr. Loretta Wade in the hit CBS drama. "Because it sounds like mother is always right, which she isn't."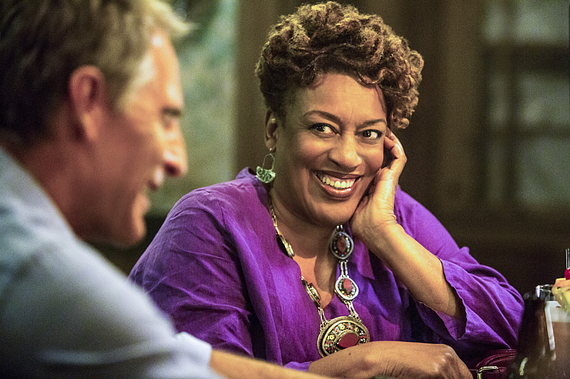 Still, Wade is right more often than not, which is why her findings and analysis are so critical to the team that includes Dwayne Pride (Scott Bakula), Christopher LaSalle (Lucas Black), Meredith Brody (Zoe McLellan) and Sebastian Lund (Rob Kerkovich).
NCIS: New Orleans, the second spinoff from the mighty NCIS mothership, wraps up its second season Tuesday at 9 p.m. ET, firmly established as a hit on its own.
Pounder's Dr. Wade has established herself as a voice of experience, a skilled "I've seen this before" veteran.
That gives her a certain authority, which she says she works hard not to overplay.
"They wanted her to be intellectual, no-nonsense," says Pounder. "I'm sure someone had that in mind when they cast me - 'Let's get CC, she gives you that look and man, it's over.' "
Pounder isn't a big fan of caricature casting, but she says she liked the part and the character, so once she got the role she went to work.
"I think they had a different idea of the character than I did," she says. "I wanted to soften her, be not so sure of herself every now and then.
"For the longevity of the show, you need a person who has room to grow. It's essential that they change if they're going to remain a viable part of where the show is going. The things a character did seven or eight years earlier can't always still apply."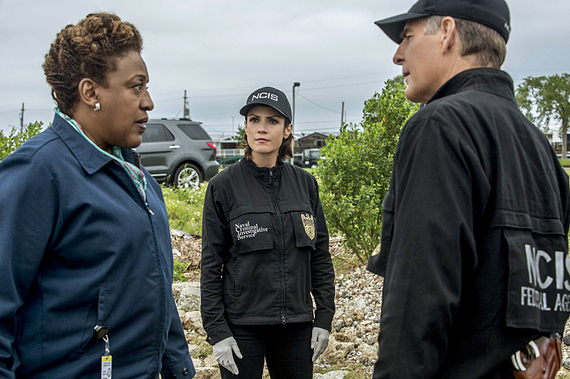 Tweaking a character in progress doesn't mean igniting an insurrection on the set, Pounder explains. It's a process in which everyone is involved.
"Working in a series is very different than doing guest roles," she says. "You always have to be aware what your character is becoming, so you're prepared for it.
"Otherwise you're Lucy with the conveyor belt, the same things just rolling along every time.
"It's in the writing, too. The writers start to find things they didn't realize they were looking for."
For Pounder personally, character progression can even leap from one show to another. She says she felt that when she was playing Claudette Wyms in The Shield.
"I realized I was completing a character I had played in two previous shows," she says, "including Valerie in Full Moon. She hadn't quite gotten to where I felt she was going in those earlier shows, and in The Shield she did, which was really satisfying."
Loretta Wade has a more visceral job than many other characters Pounder has played, and before filming started, she visited the Los Angeles coroner's office.
"I didn't see anything that made me want to run out," she says. "I think I could handle Loretta's job, because I'm not particularly squeamish. Just as long as I didn't see a rat run across the floor."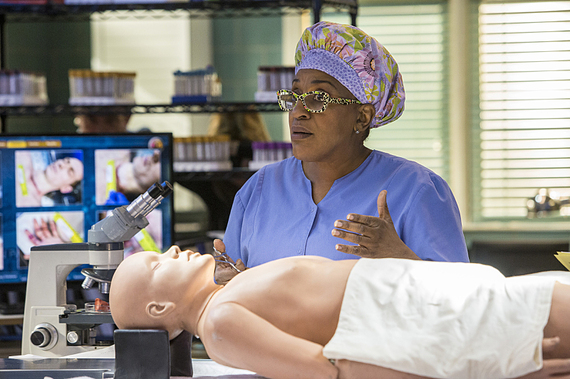 In fact, she says, she's intrigued by the whole concept of forensic pathology.
"There's great mystery in death, but there's also great problem-solving," she says. "It's kind of fascinating that you can look at someone's arteries and organs and see how they lived."
The 52-year-old Guyana-born Pounder attended Ithaca College and started her professional acting career in New York theater. She moved to Los Angeles in 1982 and has built a long resume in movies and on television.
Besides The Shield, that includes long runs on ER, Warehouse 13 and Sons of Anarchy.
She says actors still often get cast based on roles they played in the past, but that "I do see progress."
"Black female characters," she says, "can now be responsible, but not always brilliant. Not always beautiful, but gorgeous."
Gay characters can have shades and nuances, not just be "the gay character."
She attributes some of this to the proliferation of TV channels and new-media platforms.
"Creators now," she says, "can tell producers that if they can't get it done in a traditional way, they'll do it their own way."
Pounder says she takes that same non-traditional approach to the broader arena of art, which encompasses her acting and more.
"I've been dealing in contemporary African art for 22 years," she notes, an involvement that included a museum in her husband Boucabar Kone's native Senegal.
She has also worked with popular art spaces in Los Angeles and New Orleans, and says that one way or another, she will continue to do so.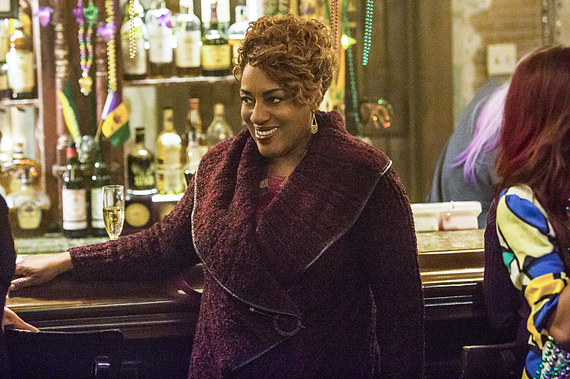 "It would be hard to retire," she says. "I'd always want to be an artist, an actor, an instructor. As long as you have eyes and hands, you can be an artist in some form.
"I feel like I'm in transition. This show could be my swan song - or I could do Avatar 2 when I'm 95."
Just don't expect a mother figure.
Calling all HuffPost superfans!
Sign up for membership to become a founding member and help shape HuffPost's next chapter