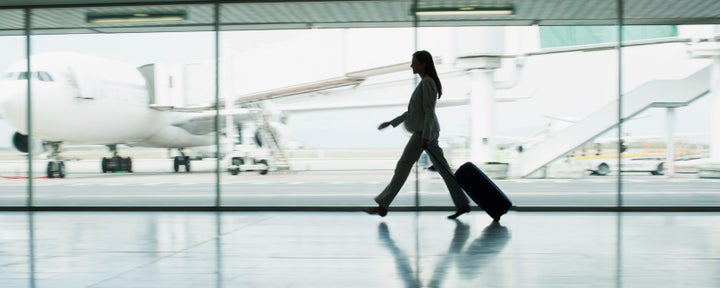 The U.S. Centers for Disease Control and Prevention made one crucial update Friday to its travel warnings for the 37 countries and territories affected by Zika virus. Instead of issuing a blanket warning against entire countries, the CDC is adjusting their health notices to take into account the area's elevation. The Aedes aegypti mosquito, the main mode of Zika virus transmission, does not generally live in areas that are 6,500 feet or more above sea level.
This means women who are pregnant will likely not encounter a mosquito carrying Zika if they stay in high-elevation areas, although the agency notes that the virus can still be transmitted sexually at higher altitudes. Pregnant women are most at risk with Zika virus because it's suspected of causing severe birth defects like microcephaly.
The CDC previously advised pregnant women to postpone all unnecessary travel to areas affected by the epidemic; now, the CDC recommends they postpone travel to areas below the elevation threshold.
Only 16 countries with ongoing Zika virus transmission have areas with these higher, safer elevations: Bolivia, Brazil, Colombia, Costa Rica, Dominican Republic, Ecuador, El Salvador, Guatemala, Guyana, Haiti, Honduras, Jamaica, Mexico, Nicaragua, Panama and Venezuela. No U.S. territories are affected by the health notice adjustment.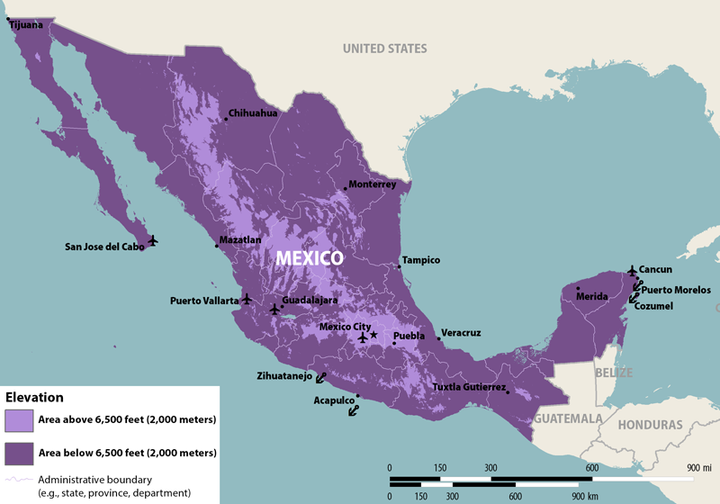 CDC scientists decided to revise the health warnings after acknowledging that mosquitos only thrive in very specific temperatures. But because it's difficult to predict changes in temperature over time, they decided to use elevation as a proxy for temperature. After all, mountain ranges don't fluctuate, and elevation can influence temperature and determine whether or not a habitat is suitable for mosquitos.
After analyzing past data on Aedes aegypti and the historic spread of dengue fever, which is carried by the same mosquito, they found that only 1.1 percent of dengue cases had ever occurred at elevations above 6,500 feet. This led them to believe it will be a similar case for Zika.
However, the agency also notes that the low oxygen levels at high elevations can pose problems for all travelers, and pregnant ones in particular.
"Pregnant women should avoid strenuous activities at high elevations, and some doctors recommend that pregnant women not spend the night at altitudes above 3,650 m (12,000 ft)," the CDC report states. "Pregnant women should also consider whether they will have access to medical care at a high-elevation destination."
All U.S. travelers should protect themselves against mosquito bites, even if they aren't pregnant. The virus is generally mild but also suspected of triggering Guillain-Barrée Syndrome, a neurological disorder that can temporarily paralyze patients. And men who are in relationships with pregnant women should also make sure to guard against bites and wear condoms to prevent sexual transmission of the virus to their partner.
Related
Before You Go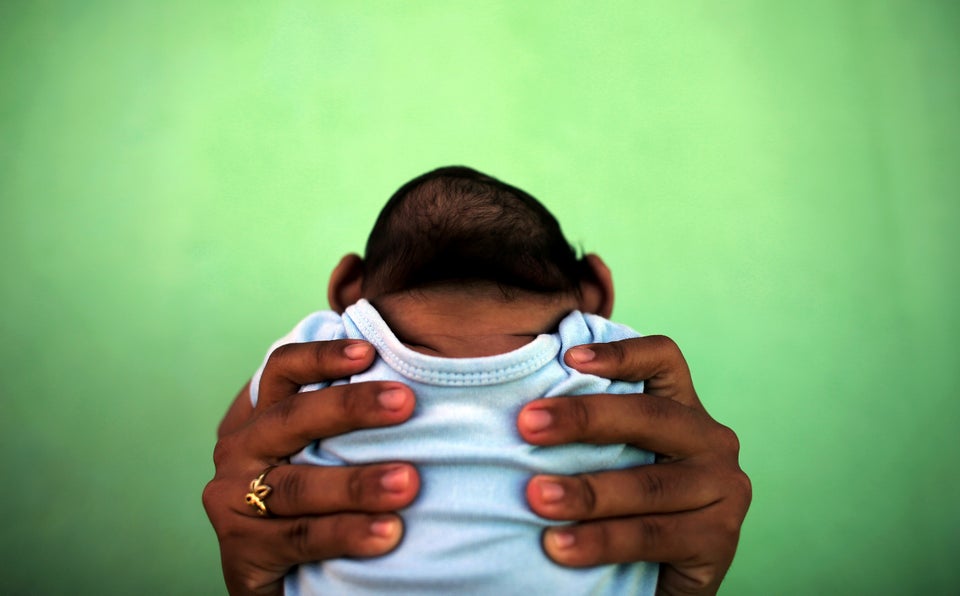 Zika Virus In Brazil