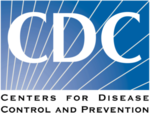 Specific areas of inquiry included what testing is performed on newly-admitted inmates for infectious diseases, cardiovascular risks, and mental health conditions, as well as whether care is furnished on-site, off-site or through telemedicine. The survey started in 2012, seeking data for 2011. Researchers sought interviews with state corrections officials and in some cases sent advance along outlines detailing the topics to be discussed.
Although the researchers contacted every state corrections department, and 45 participated in the NSPHC survey (though the report did note that participation levels varied by state and inquiry topic. Non-participating states were Alaska, Massachusetts, Mississippi, Tennessee, and West Virginia.
Here are some highlights from the NSPHC survey, released July 28:
Health Challenges: It's well-known that prison and jail inmates have higher rates of chronic medical problems, infectious diseases and mental illness than the non-incarcerated population. Less recognized is the aging of inmate populations: the number of prisoners 55 years old or older in 1981 was under 9,000; by 2013, there were 144,500 prisoners aged 55-and-up, with predictions the total may reach 400,000 by 2030.
Screening: Every one of the 45 responding states said it screens prisoners for tuberculosis, mental health conditions, and suicide risk. Other commonly, but not invariably, tested conditions for which state prisons and local jails provide screening include: high blood pressure (44 states), hepatitis C (36 states), hepatitis B (32 states), hepatitis A (30 states), and traumatic brain injury (23 states).
Delivery Methods: All but one participating state delivers outpatient mental health care exclusively on-site. Inpatient mental health care is delivered only on-site in 27 states, and only off-site in three states. For inpatient medical care, 38 states provide it both on-site and off-site, while four are exclusively off-site and two exclusively on-site. The survey also compiled data on how states deliver emergency, chronic, long-term nursing and/or hospice, and varieties of specialty health care services.
Interestingly, without any useful explanation, the report also notes that the Bureau of Prisons did not participate in the survey, despite researchers' interview requests. It could have been, I suppose, that no one at the agency had any time, during the year or so the researchers were conducting their rounds of interviews, to share its insights and data (although research seem to have filled in some basic information from the agency's earlier statistical reports).
But a more likely explanation for this official silence, perhaps, lies in BOP officials' well-known modesty. After all, it might be embarrassing, to the sensitive federal prison bureaucrat, to be seen as bragging about how well things have been going.
Christopher Zoukis is the author of College for Convicts: The Case for Higher Education in American Prisons (McFarland & Co., 2014) and Prison Education Guide (Prison Legal News Publishing, 2016). He can be found online at ChristopherZoukis.com, PrisonEducation.com and PrisonLawBlog.com
Calling all HuffPost superfans!
Sign up for membership to become a founding member and help shape HuffPost's next chapter