For decades the CDC has provided one of the few US governmental oversights of the cruise industry, developing and attempting to implement a comprehensive sanitation program designed primarily to curtail and, ideally, eliminate the spread of gastrointestinal diseases like the Norovirus.
CDC inspections are unannounced, and inspectors look at several key problem sites, such as the ship's medical center, water systems, swimming pools and jacuzzis, kitchens and dining halls, kids' clubs, laundry services, air conditioning and heating systems, and the basic cleanliness of common areas like the atriums.
The CDC then scores each ship on a 100-point scale based on specific published criteria. Following its inspection, the CDC issues and publishes on its website an Inspection Summary Report. A score of 85 or below is considered failing. The Explorer of the Seas scored a dismal 91 points, indicating that quality assurance might be spread too thin and RCCL would be better served to keep its eye on the current fleet.
As recent media reports suggest, neither the CDC nor the major cruise lines--especially RCCL--have been successful at entirely preventing those dangerous conditions, and there are several reasons why:
First, the CDC inspects cruise ships only twice a year, and only while the ships are actually docked at a US port. The typical inspection for a modern mega cruise ship costs US$17,940, which is billed to the cruise line. This may explain why the cruise lines don't want to have their ships inspected too frequently.
Beyond the cost, even when numerous violations are identified--as was the case with the Explorer of the Seas--there is often little to no follow up or accountability by the cruise line to fix the problems. In fact, cruise lines are required to correct all violations and submit a Corrective Action Statement (CAS) that outlines how each violation was corrected. The CDC then publishes the CAS on its website, too. As of today, RCCL has yet to submit its CAS to the CDC.
HEALTH VIOLATIONS FOUND DURING THE CDC INSPECTION
While multiple violations were found, some of the most dangerous and disturbing are the following:

Item No.: 02
Site: Medical-Acute Gastroenteritis logs (AGE)
Violation: On 4 May, a food worker was late reporting to Medical with AGE symptoms. Illness onset time was 0700. The report to Medical was at 1142 with 2 incidents of diarrhea. This person worked during this time and was placed on report. A non food worker also did not report in a timely manner when they started experiencing symptoms at 0830 and reported to Medical at 1114. They ate breakfast and lunch in the crew mess. This individual was not placed on report. Recently, the Medical staff has implemented a new strategy to attach Chronos information directly to the patient chart to track time worked.
Item No.: 19
Site: Buffet-Windjammer Buffet Line #2
Violation: During lunch service, the handles of 4 tongs were inside containers touching the food. These were removed.
Recommendation: During pauses in food preparation or dispensing, ensure food preparation and dispensing utensils are stored: (1) In the food with their handles above the top of the food and the container; (2) In food that is not potentially hazardous with their handles above the top of the food within containers or equipment that can be closed, such as bins of sugar, flour, or cinnamon; (3) On a clean portion of the food preparation table or cooking equipment only if the in-use utensil and the food-contact surface of the food preparation table or cooking equipment are cleaned and sanitized at least every 4 hours; (4) In running water of sufficient velocity to flush particulates to the drain (if used with moist food such as ice cream or mashed potatoes); (5) In a clean, protected location (if the utensils, such as ice scoops, are used only with a food that is not potentially hazardous); or (6) In a container of water (if the water is maintained at a temperature of at least 57°C [135°F] and the container is frequently cleaned and sanitized).

HOW TO PICK YOUR CRUISE SHIP--CAREFULLY
For example, the Explorer of the Seas had scored a 99 just a few months before its dismal 91 inspection. That suggests that you should want to book a cruise only on a ship that has been recently inspected and has submitted a corrective report. Try to book cruises only on ships that have recently scored a perfect 100 points on their CDC inspections.
In addition, it is important to be careful aboard cruise ships to avoid contracting a GI virus. Frequently wash your hands and avoid contact with public door handles and elevator buttons. If you witness someone getting sick, report it to the crew and leave the area immediately.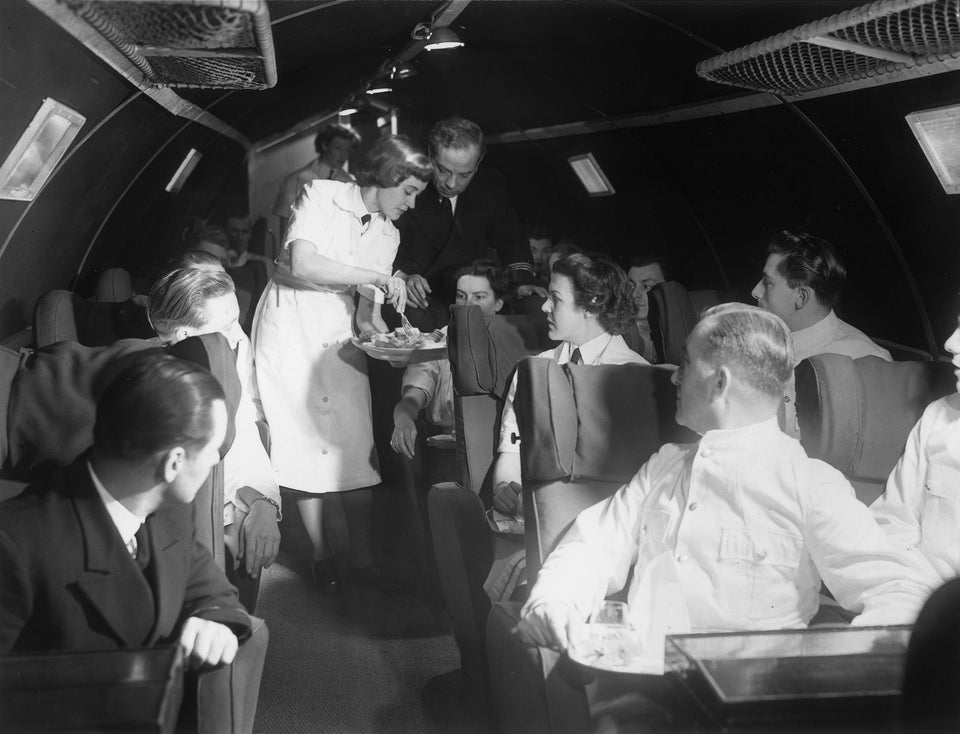 Vintage Air Travel Photos