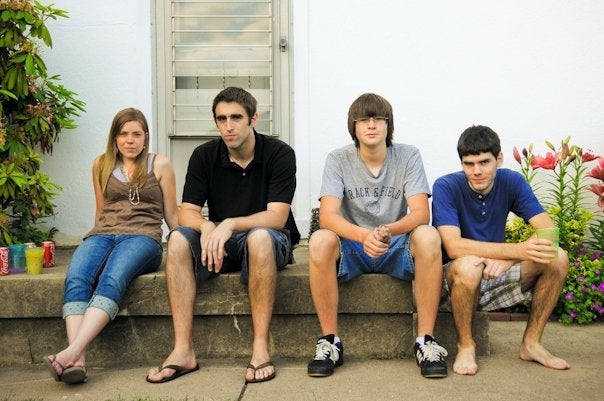 The Centers for Disease Control released a new report, on August 12, 2016, which, for the first time, estimates the number of lesbian, gay, and bisexual high school youth, grades 9-12. It also includes those who are "not sure" what their sexual orientation is, along with the percentage of students who had sexual contact with the same sex or both sexes. While 88.8 percent of students nationwide identified as heterosexual, 2 percent identified as gay or lesbian, 6 percent identified as bisexual and 3.2 percent said they were not sure.
In regards to sexual activity, nationally, 48 percent of the students said they had had sex with the opposite sex, 1.7 percent said they had had sex with the same sex, and 4.6 percent said they had had sex with both sexes. 45.7 percent said they had had no sexual contact with either sex.
But the most startling, and perhaps puzzling numbers are the ones that show "sexual minority students have a higher prevalence of many health-risk behaviors compared with nonsexual minority students," according to the report. The Youth Risk Behavior Surveillance System (YRBSS) was developed by the CDC to monitor six "priority health-related behaviors that contribute to the leading causes of mortality and morbidity among youth and adults in the United States." What they discovered is that lesbian, gay and bisexual students show higher risk factors across the board.
In behaviors that contribute to unintentional injuries, such as wearing a bicycle helmet, getting in a car with someone who has been drinking, or not wearing a seatbelt, LGB and "unsure" kids consistently put themselves at a higher risk for injuries. The report shows that of the "18 violence-related risk behaviors nationwide, the prevalence of 16 was higher among gay, lesbian, and bisexual students than heterosexual students and the prevalence of 15 was higher among students who had sexual contact with only the same sex or with both sexes than students who had sexual contact with only the opposite sex."
Violence, HIV infection, sexually transmitted disease, and pregnancies were found to be more prevalent among sexual minority youth than heterosexual youth. However, some sexual minority youth, also face social rejection, stigma, family disapproval and discrimination.
While 5.1 percent of heterosexual students nationwide had been threatened or injured with a weapon on school property, that number nearly doubled for gay, lesbian and bisexual students at 10 percent, and 12.6 percent of "not sure" students. While 21.7 percent of heterosexual students said they had gotten into physical altercations, 28.4 percent of LGB kids and 34.5 percent of "not sure" kids had gotten into fights. 2.5 percent of heterosexuals said they were injured from physical fights, compared to 4.9 percent of LGB students and 8.7 percent of "not sure" students.
In spite of the risk factors, the report stated, most sexual minority youth transition to adulthood "successfully." What's important is addressing the disparities in health-risk behaviors among those sexual minority students and raising awareness of the problem. Not surprisingly, higher rates of STD's and HIV are found among populations where education is lower and poverty is higher. The CDC recommends facilitating "access to education, health care, and evidence-based interventions designed to address priority health-risk behaviors among sexual minority youth."
REAL LIFE. REAL NEWS. REAL VOICES.
Help us tell more of the stories that matter from voices that too often remain unheard.