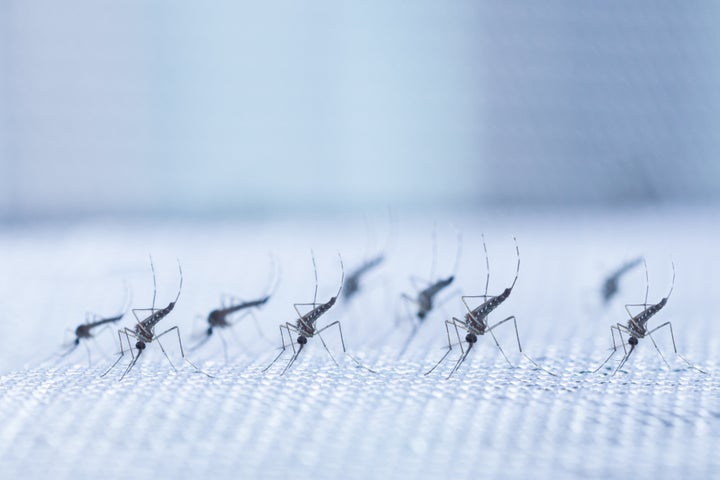 Don't be surprised if the mosquito-borne Zika virus making its way through Latin America and the Caribbean spreads within the U.S., national health officials warned Thursday.
The virus, which has been making international headlines for months due to its suspected role in serious birth defects and rare neurological disorders, has been a growing concern in the U.S. since since Oct. 2015. That's when Brazil, which is experiencing an outbreak of Zika, first reported an unusual increase in babies born with microcephaly, a birth defect in which the brain is underdeveloped and the head is abnormally small.
Thirty-one people in the U.S. have so far been diagnosed with Zika and a microcephalic baby was born in Hawaii, but none of the cases were contracted on U.S. soil. Each involved a person who traveled to a Zika-affected country, where they acquired the virus via local transmission -- when a mosquito picks up the virus from an infected person and transmits it to someone else through a bite.
This same scenario is "likely" to happen in the U.S., according to Dr. Anne Schuchat, principal deputy director of the federal Centers of Disease Control and Prevention. In a press conference Thursday, she cited recent outbreaks in the U.S. of dengue fever and chikungunya, two other mosquito-borne diseases active in American thanks to the same host that's currently spreading Zika: the Aedes aegypti mosquito.
"These types of mosquitoes are common in parts of the United States, particularly southern states," said Schuchat. "So it's possible, even likely, that we will see limited Zika outbreaks in the United States.
"We do expect that we are at risk for local transmission, and I think we're not going to be surprised to report that," she added.
In one sense, it's possible Zika virus has already been locally transmitted in the U.S. via the territories of Puerto Rico, which has 19 lab-confirmed cases, and the U.S. Virgin Islands, which has one. The CDC lists both territories as experiencing "ongoing transmission."
Where Zika virus could spread in the U.S.
If past outbreak patterns of dengue fever and chikungunya are a guide, any outbreak of Zika is likely to be contained to specific regions. These other two diseases have been mostly confined to the southern tips of Florida and Texas, so Zika virus will probably not spread far beyond that.
"That's not going to be an unexpected phenomenon, to see a little cluster very likely in the southeastern part of the country along the gulf coast of Florida, the way we saw it with dengue and with chikungunya," said Dr. Anthony Fauci, director of the National Institute of Allergy and Infectious Diseases.
Zika prevention starts with mosquito control
Schuchat pointed out infrastructural advantages that should help contain Zika in the U.S. Our urban neighborhoods aren't as dense as the areas where the virus is spreading easily in other countries, and our existing mosquito control measures and widespread use of air conditioning -- as opposed to relying on unscreened, open-air windows -- lead American health authorities to think Zika virus' appearance in the U.S. will be small and short-lived.
Despite these assurances, Schuchat admitted that community mosquito control may be "difficult" in the U.S., and that the current methods employed by local health authorities have shortcomings.
Currently, mosquito control methods include eliminating breeding sites, treating water with pesticides to destroy mosquito eggs, and fogging outdoors to kill adult mosquitos. But despite these strategies to fight mosquitos at every stage of their life cycle, mosquitos are hardy insects, and the aedes aegypti in particular is an aggressive daytime biter. It wouldn't take very many of them to start infecting people with Zika virus, said Schuchat.
What we know about Zika virus
Zika is a tropical disease with mild symptoms like fever, rash, joint pain and conjunctivitis (red, itchy eyes) that last for up to a week. Not everyone infected with the virus even experiences them. But in Oct. 2015, during the widespread outbreak in Brazil, health authorities there noticed that the epidemic coincided with a dramatic increase in microcephaly cases. From 2010 to 2014, Brazil recorded an average of only 156 microcephaly cases per year. But from Oct. 2015 to date -- a mere four months -- there have been over 4,000 cases.
While it isn't confirmed whether or not Zika virus is causing these serious and potentially fatal birth defects, a handful of health authorities in various countries, including Brazil, are now advising women to delay pregnancy if possible while Zika virus continues to spread. Zika may also be implicated in an uptick in Guillian-Barre syndrome, which prompts a body's immune system to attack its nerves, resulting in temporary paralysis and, in rare cases, death.
The best way Americans can protect themselves from Zika virus
Schuchat emphasized that the best way Americans can protect themselves against Zika is to not travel to areas with ongoing Zika virus transmission, especially if they are pregnant. There are at present so many unknowns about how Zika virus could affect an ongoing pregnancy, Schuchat said, that postponing travel would be "prudent."
"For the average American who is not traveling, this is not something they need to worry about," she concluded. "For people who are pregnant and considering travel to the affected areas, please take this seriously."
Zika virus is currently spreading in 24 countries and territories in Central and South America, as well as the Caribbean. The CDC has issued a level two health warning about these countries, advising pregnant travelers to postpone visits to these destinations if possible. And if they absolutely can't put off travel, pregnant women and all American travelers in general should follow the strictest mosquito bite prevention protocol, including wearing long sleeves and pants, using products with active ingredients like DEET, picaridin or IR3535.
Read more Zika virus coverage: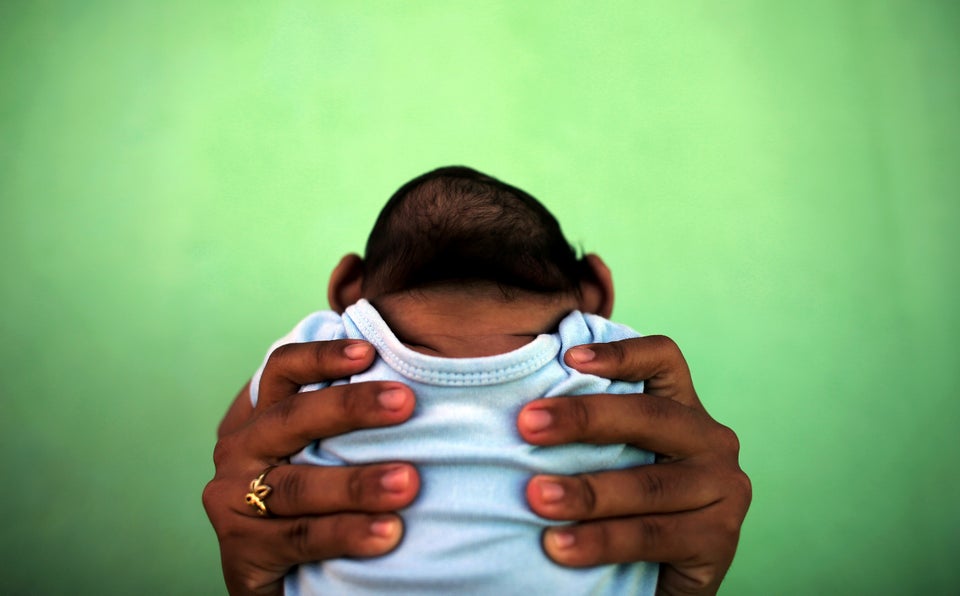 Zika Virus In Brazil
Support HuffPost
A No-B.S. Guide To Life
Related
Popular in the Community