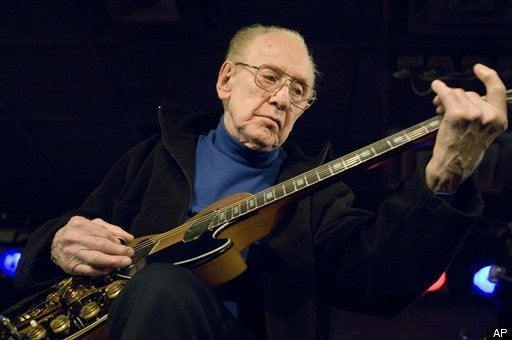 Some of my favorite albums of all time were recorded by artists well past their "prime" because great singers continue to learn and grow. Frank Sinatra had a voice so creamy and pure he was known simply as The Voice in his youth. But he was a better singer in the Capitol years when Sinatra's voice deepened and gained a swaggering confidence. That was the sweet spot of his career: the period when he had the most vocal elasticity AND a growing understanding of how to sing. And yet, I love to hear late period Sinatra on Reprise. His voice was a shadow of its former self, but Sinatra knew so much more about the lyrics he was singing and how to sing them that the shortened breath, the loss of range, the age in his voice simply added to the beauty of his singing. When he sang "Send in the Clowns, " a song I had no interest in hearing anyone sing, frankly, and he snapped off the line, "Isn't it RICH?" it had more power and emotion than all the vocal pyrotechnics of Celine Dion and Mariah Carey (and even Charisse) combined. Peggy Lee's Miss Peggy Sings The Blues. Muddy Waters' Hard Again. Roy Orbison's triumphant live concert Black and White are just a few other examples of this phenomenon.
And now, Willie Nelson's American Classic can be added to the list.
This is being touted as the first official follow-up to Stardust, the landmark Willie Nelson album that stayed on the country charts literally forever, just like Pink Floyd's Dark Side Of The Moon took up permanent residence on the pop charts. It's not true, of course. Nelson has recorded a number of albums containing standards, such as What A Wonderful World and Over The Rainbow. And if you broaden the meaning of a standard, just last year he delivered one of the best albums of his career, a de facto tribute to Louis Armstrong with Wynton Marsalis called Two Men With The Blues. (In fact, I named it the best album of 2008.)
But who cares? American Classic is clearly an intentional, formal sequel to Stardust and it succeeds beautifully. It's easy to forget how strange Stardust was when it came out. The arrangements sounded loose, even awkward. Nelson rambled through songs like "Blue Skies" and "Don't Get Around Much Anymore" and it was over almost before it began. But that was the first listen. When you lived with it for a while, the mellow mood, Willie's seemingly casual vocals and the low-key backing coalesced into perfection. Suddenly, every note seemed exactly where it needed to be. Every vocal inflection carried a wealth of meaning. And the album as a whole revealed itself as a classic. No wonder it was an immediate success, hitting #1 on the Country charts and earning Nelson a Grammy for his vocals on "Georgia On My Mind." Now Rolling Stone ranks Stardust as one of the 500 Best Albums Of All Time and it's sold more than 5 million copies. But at the time, his record label thought Nelson had lost his mind.
Of course, Blue Note is a lot more comfortable with albums of standards. And Willie Nelson has become an American classic himself, beloved by all even as he travels around on his bus, seemingly showered with marijuana by fans, extolling the virtues of alternative fuel and singing and recording with his usual alacrity. In 1978, Nelson released three albums including Stardust. In 2009 he's releasing at least three albums -- the OK Naked Willie, the solid Willie and the Wheel (a collaboration with Asleep At The Wheel), American Classic -- and a DVD of his Lincoln Center concert with Wynton Marsalis that was a tribute to Ray Charles.
His voice is cracked and quiet now. Nelson always had a conversational style of singing, a deceptively simple approach that masked his playful sense of the beat and his insightful way with lyrics. But his craggy, lean style is as much a nod to age as it is a choice. He simply can't sing the way he could 30 years ago. But he doesn't need to anymore. Because Nelson is a better, savvier singer now. Yes, Nelson brings a wealth of good feeling and love to any song he sings: you can't help but smile when you hear his voice. But even if you'd never heard him before, you could put on one of his best albums and it would stop you in your tracks. He's not just beloved and we're not just giving him applause for past accomplishments. He's good.
American Classic begins with an atypical number. "The Nearness Of You" is the longest song on the album and contains the fullest string arrangement. It's like a formal introduction, with Nelson walking out in a tuxedo and showing he can play it straight just like anyone else.
It's followed by the shortest song on the album, "Fly Me To The Moon," which was swung to the limit by Frank Sinatra with Count Basie and is an a cappella showcase for Tony Bennett. The electric organ and keyboards immediately set a jaunty, far more casual tone that will be maintained throughout the CD. Nelson has already unloosened his bow-tie and unbuttoned his shirt. The loping tone suits his singing, which is quiet and fragile and the music ends almost abruptly in a way that catches you short. The accompaniment throughout will be sensitive and telling, as this shows.
Next is "Come Rain Or Come Shine," which starts with a gospel-tinged piano intro. Often it's performed as a defiant, just-try-and-stop-me declaration of love (such as Dinah Washington's marvelous take on her essential Dinah Jams). But here Nelson is confident and matter-of-fact. "You're gonna love me like nobody's loved me" he says simply and you don't doubt it for a moment.
"If I Had You" is the first of two duets, this one featuring Diana Krall. (She's having a great year, too, thanks to one of her best CDs -- Quiet Nights -- as well as overseeing Barbra Streisand's new album.) Krall's smoky, relaxed approach to singing fits perfectly with Nelson and they trade lines seamlessly. As he's done throughout his career, Nelson plays with the melody -- rushing in before the beginning of some lines in a rush of words, teasing them out on others. Their styles might be too similar to do an entire album, actually, but for one number it works perfectly.
"Ain't Misbehavin" is next. And here again, the musical accompaniment is key. It's a playful silly song -- at least that's how it's usually performed. But after a casual beginning, the tune grows insistent. "Like Jack Horner/ in the corner/ don't go nowhere/ what do I care/ your kisses are worth waiting for" becomes bold and beautiful, coming hard on the heels of an excellent keyboard solo that reveals the emotion churning just below the surface.
It's hard to talk about Nelson's singing without hearing it. On "I Miss You So," the way his voice wavers on "after glow" can warm you. On "Because Of You" he throws off the opening phrase almost before the song seems to start, mirroring the way everything is shadowed by the object of his affection. The heartfelt "Since I Fell For You" also contains vulnerability: listen to the way "love brings such misery and pain" is echoed by the descending harmonica solo. And the sheer bliss of Nelson strolling through "On The Street Where You Live" accompanied by marvelous guitar and piano is accomplished with a vocal that barely rises above a conversational whisper. (The video can be found on the Amazon page selling the album.)
Initially, "Baby, It's Cold Outside" was my least favorite track, even though it's a duet with Norah Jones. It just seemed too obvious a choice for a duet. Then I remembered Joni Mitchell's tart response when someone described her brilliant tune "River" as being used way too often on holiday CDs that wanted to be cool. Mitchell said -- quite rightly -- that a song that was so good that everyone wanted to be recorded USED to be called a standard and that was supposed to be a good thing. Indeed. And after a few plays, their interplay didn't just remind me of the zillion other renditions of that song but took on its own sweet character.
"Angel Eyes" is the closest to the opening track, with its elaborate string arrangement at the beginning. But some more harmonica brings it back down to earth, just in time for Nelson to give a master class in understatement. "Try to think that love's not around/ but it's uncomfortably near" is the first line and the way he allows his voice to crack while reaching for the high note on "uncomfortably" (and later on "unbearably" and "uncommonly") is exactly the sort of stroke only an artist with a lifetime of experience can deliver.
It ends with a new rendition of one of the many songs Nelson has made famous on his own: "Always On My Mind." Stripped of the choral background singers and declaimed by Nelson in masterful manner, he sings, "Maybe I didn't love you, quite as often as I could have" and the line descends gently into the regret of lower notes and suddenly the song is fresh and new again.
Almost none of this struck me on my first listen. But I've lived with this album for weeks and it's grown inestimably in my eyes during that time, just as Stardust did all those many years.
I'd love to talk to Nelson about how he approaches singing these songs. Does he just run through them a few times and then record them, letting his natural gift for phrasing and playing with the beat take over? Does he let the arrangements guide him? Does he study the lyrics? He's recorded so many albums over so many years, Nelson may not always realize he's hit one out of the park until others point it out. I imagine last year's Two Men With The Blues was just a fun night at Lincoln Center until the acclaim started rolling in. But sometimes you know. And that's why this CD is called American Classic.
REAL LIFE. REAL NEWS. REAL VOICES.
Help us tell more of the stories that matter from voices that too often remain unheard.