Xanda, a 6-year-old lion, was fatally shot by a big game hunter outside Hwange National Park, The Telegraph reports. Oxford University researchers who monitor the lion population in the park identified Xanda due to a tracking collar that they had fitted him with.
Oxford zoologist Andrew Loveridge, who is part of the monitoring team, confirmed to HuffPost that the reports were accurate.
"As researchers we are saddened at the death of a well-known study animal we have monitored since birth," he said in a statement. Xanda left behind a pride of three females and seven cubs.
The hunter was acting legally when he killed Xanda. Richard Cooke, the Zimbabwean professional hunter who accompanied the man who shot Xanda, returned the collar to researchers. Cooke's client, the shooter, has not been identified.
"[Cooke] is ethical and he returned the collar and communicated what had happened," Loveridge told the Telegraph. "His hunt was legal and Xanda was over 6 years old so it is all within the stipulated regulations."
Hunting is prohibited inside Hwange National Park, which is a protected area, but animals like Xanda and Cecil are at risk if they wander outside the boundaries.
Lions of Hwange National Park, a Facebook group that reports on the lions at the park, posted about the death on Thursday, noting that Xanda was killed "a few days ago."
Dr. Luke Hunter, president and chief conservation officer of global big cat conservation group Panthera, told HuffPost that Xanda's death leaves his cubs vulnerable.
"The role of the male lion in lion society is really to provide security," Hunter said. Male lions protect the females and cubs in their pride from threats like other aggressive males who may try to take over the group. If an outsider male does take over, the first thing they do is kill the cubs to make way for their own progeny.
While this process happens naturally, hunting "accelerates" the process and leads to young, strong males in their prime being killed ― rather than the older, weak males who would be ousted by natural mechanisms, Hunter said.
He added that Xanda's loss would have significant consequences for the Oxford conservation program.
"He's a collared lion, [which provides] high resolution data which is just gold to these scientists," he said. "You need this information to be able to make informed recommendations to the authorities and the decision makers."
Hunter said it's "problematic" to allow hunting right next to the border of protected areas like national parks. He'd like to see a "buffer zone" outside the park boundaries, to make sure that areas like parks ― which contain ideal habitats for animals like lions ― are as protected as possible.
The killing of Xanda's father Cecil, a 13-year-old lion who was well known at Hwange National Park and part of the Oxford study, sparked public outrage around the world and brought increased scrutiny on trophy hunting.
Trophy hunting, which typically involves tourists paying money for permits to hunt big game like lions, is a lucrative industry in Zimbabwe. Hunting lions — with some stipulations — is legal in the country if a person has the proper paperwork. Palmer reportedly paid $54,000 for his hunting trip that led to killing Cecil.
This story has been updated with comments from Luke Hunter and Andrew Loveridge.
Related
Before You Go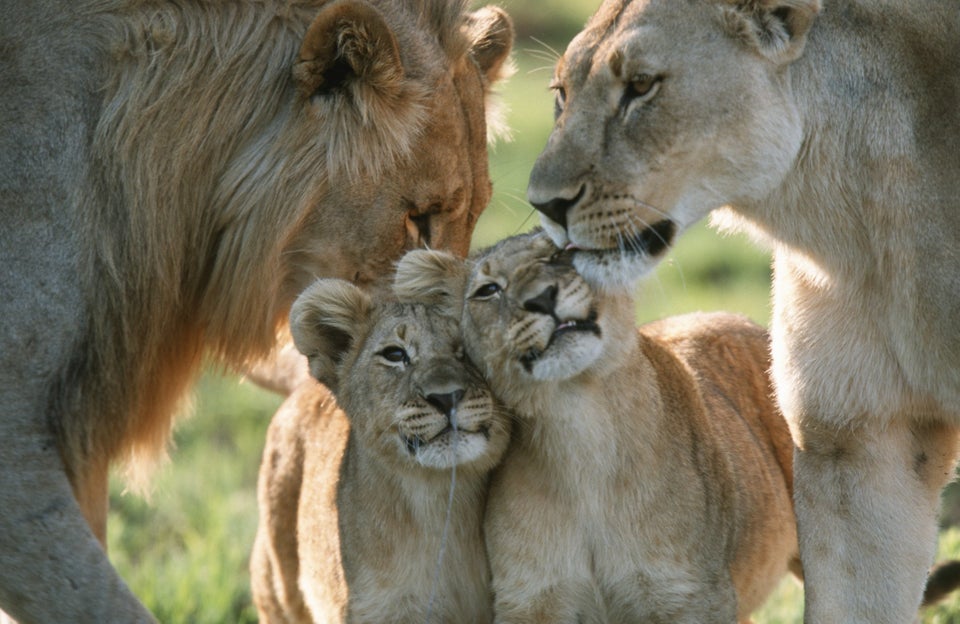 Regal Lions
Popular in the Community