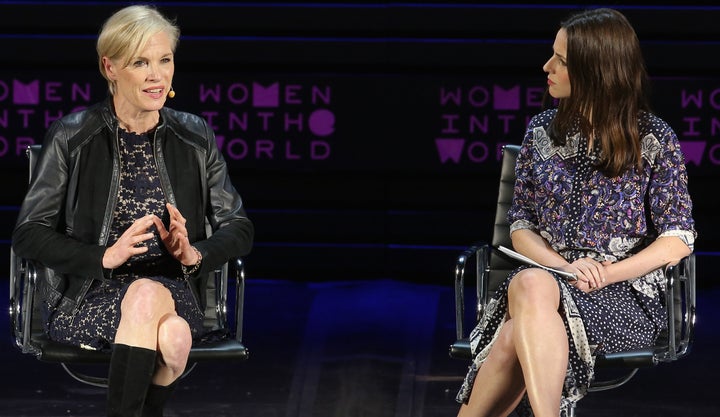 "The people of America don't like it when politicians put their own personal politics ahead of the health and lives of women," she said, throwing shade at the current crop of GOP presidential hopefuls.
When Menendez asked about Donald Trump's recent statement that women who have abortions should face "some form of punishment," Richards responded perfectly.
"I'm just honestly so sick of men telling us what to do with our bodies," she said, to rousing cheers in the packed Lincoln Center theater. She also laid out why Trump's rhetoric wasn't actually so out of step from that of his GOP colleagues:
[Trump's] comments were, one, outrageous and dangerous. I also though think it opened up a whole line of conversation which is important. Ted Cruz wants to ban all abortions in this country. John Kasich, the supposed moderate in this race, has signed 18 different bills in Ohio to end access to health care for women, including reproductive health care. So I think it is really important that people begin to face the logical conclusion, which is, if you make abortion illegal again in this country, then women who have abortions will be criminals, as will doctors and clinicians who provide them. And so I actually think Donald Trump unwittingly opened up a very important line of conversation.
"Roe v. Wade is the law of the land, is a constitutional right. But I believe very firmly that it's not a right if you can't access it. What is really before the court is, can the state write bills and laws that are so extreme that it effectively ends this constitutional right for women."
And as Menendez pointed out, SCOTUS rulings and new legislation have real, lasting impact on real women, most of whom are far removed from the country's political apparatus. She asked Richards what impact she's seen HB-2 have on the women of Texas.
"I was in Fort Worth the other day and a young woman stopped me," said Richards. "She said, 'Thank you for opening up [a Planned Parenthood in Fort Worth]. I live in Midland and I had to drive 400 miles to access abortion services.' So that's actually the impact. But it's far beyond abortion!... The majority of people who come to Planned Parenthood come for birth control or come for cancer screening."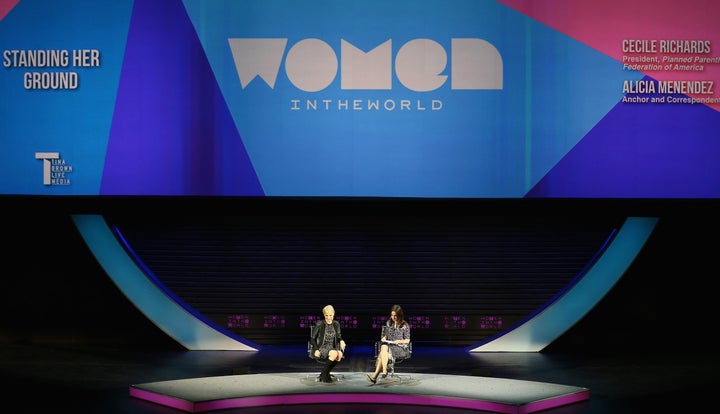 But Richards and Menendez both stressed that it wasn't all bad news. Despite the regressive movement we've seen when it comes to legislation surrounding abortion care, pop culture representations of women who have abortions have vastly improved over the last few years. (Oh hey there, Olivia Pope.)
"It's really important that we take away the stigma that's been put on women for making important personal decisions about our reproductive care," Richards said. "And I do think there's a culture shift that's happening in this country."
To no one's surprise, she got a standing ovation.
Watch the full interview below:
Related
Before You Go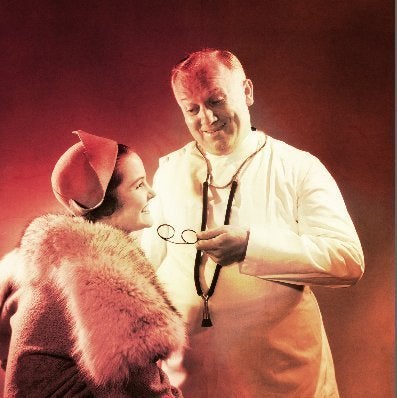 Myths About Abortion That Need To Be Busted
Popular in the Community