In true Richards fashion, she reminded Amanpour and the entire country that American women will not go down without a fight when it comes to their right to access basic health care.
"It's really a problem when politicians put their politics ahead of women's health care in America," Richards said in the segment, later adding: "The access to not only to Planned Parenthood services but to women's health care is very much at risk."
Richards explained to Amanpour:
What we're talking about now, in fact, and what Paul Ryan — Speak Ryan — said the other day is now they're going to end access to Planned Parenthood preventive care. That means birth control services, cancer screenings, well-woman visits... As a result of the work [Planned Parenthood] has done, we're at a 30-year low for unintended pregnancy in America. The crazy thing is, Christiane, about this new effort to end that access to family planning at Planned Parenthood, it is the very thing that is reducing unintended pregnancy and the need for abortion in the United States.
Richards added that the women's health organization has seen a 900 percent increase in women trying to get IUDs because they are concerned they might lose access to birth control coverage if the GOP repeals Obamacare. "Women in this country are absolutely not going without a fight and the majority is with us," she said.
She ended the segment by making it clear that access to health care should not be about political party: "This is not a partisan issue, the women who come to Planned Parenthood for breast cancer screenings or family planning services — they're of all political parties, they're of every walk of life."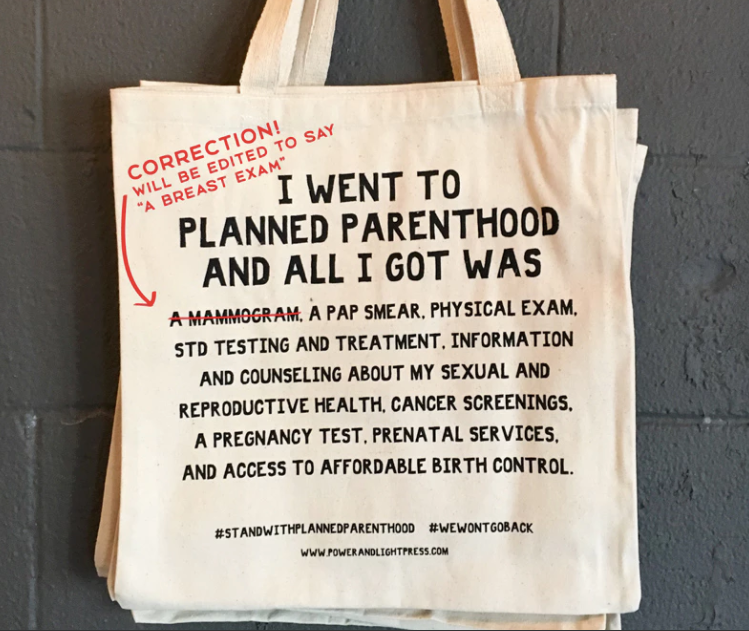 Swag That Gives Back To Planned Parenthood
Popular in the Community