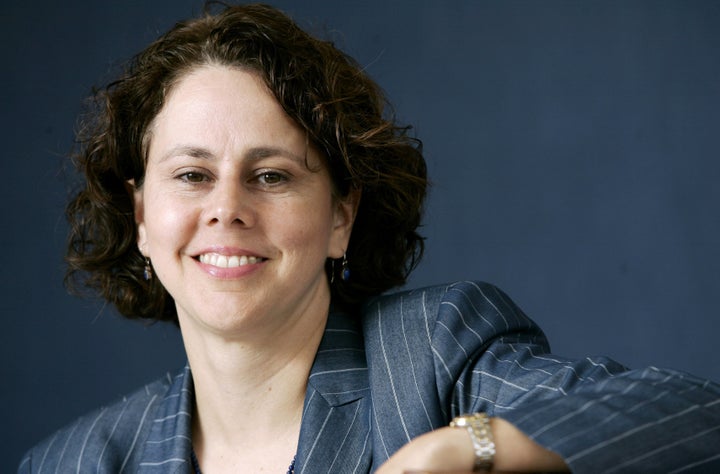 WASHINGTON -- Longtime immigration reform advocate Cecilia Muñoz will serve as the director of the Domestic Policy Council, the White House announced on Tuesday.
Muñoz is currently serving as the head of intergovernmental affairs and worked for decades in the immigration advocacy community, most recently for the National Council of la Raza. In her new position, she will deal with a variety of domestic policy issues, including education and social programs.
The White House specifically referenced Muñoz's work on immigration reform, as well as her past work outside the government on the issue. She "leads the Administration's efforts to fix the broken immigration system," according to the White House press release.
"Over the past three years, Cecilia has been a trusted advisor who has demonstrated sound judgment day in and day out," President Barack Obama said in the release. "Cecilia has done an extraordinary job working on behalf of middle class families, and I'm confident she'll bring the same unwavering dedication to her new position."
Immigration reform supporters applauded the move, which they say will give Muñoz more opportunities to push for policy changes on the issue.
"Her promotion is good for the White House and good for advocates of immigration reform," Frank Sharry of America's Voice said. "The White House senior staff will benefit from a 'wise Latina' who understands a community most of them clearly don't. And her understanding of immigration reform and her career as a lifelong advocate for it will surely elevate this issue within the White House."
Angela Kelley of the Center for American Progress also praised the decision.
"I can say for certain that the White House hit a triple today in its selection of Cecilia as the new head of the Domestic Policy Council," Kelley said in a statement.
In the past, though, Muñoz has been criticized for her role in the Obama White House, which deported a record number of undocumented immigrants in the last fiscal year, ending in September, and which failed to push immigration reform of any kind through Congress. Although immigration advocates speak highly of Muñoz personally and professionally, some said they were disappointed in her rhetoric on immigration as a White House official.
"She's the face of the Obama administration to the Latino community," one critic, Roberto Lovato of the pro-immigration reform of Presente.org, said in October. "So if they're going to put her out there to criminalize immigrants, then they shouldn't be surprised when the community starts fighting back to combat the lies."
Muñoz's move comes at a time when the Obama administration is reaching out to Latino voters ahead of the 2012 election. Though Latino voters prefer Obama to all members of the current Republican presidential field, some strategists say turnout among Latinos may be lower than it was in 2008, when Obama won with huge margins of support from the group over then presidential candidate Sen. John McCain (R-Ariz.).
Calling all HuffPost superfans!
Sign up for membership to become a founding member and help shape HuffPost's next chapter