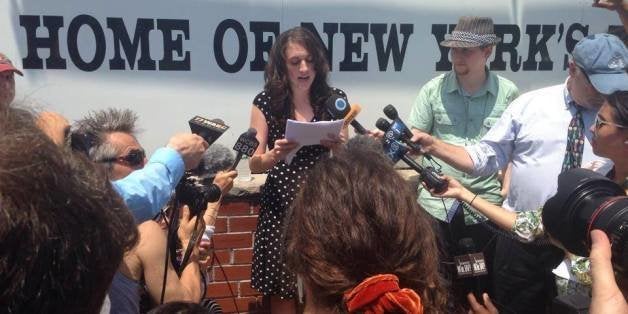 McMillan, who was earlier this month released from Rikers Island -- one of the country's most notoriously violent jails -- explained that although she was free, she no longer felt safe in New York "because I was sexually assaulted and then put in jail for it," according to the Voice. McMillan has alleged from the start that the officer involved in her assault case forcibly grabbed her breast from behind during the protest; after elbowing him, she was promptly arrested and put in jail.
The interactions resulted in a blatantly sexist portrayal of McMillan sprinkled with mocking details about her fashion choices -- all of which fail to mention that she was asked such questions by the press.
McMillan has been using her newfound freedom to speak out against the treatment of inmates at Rikers -- a cause that is essentially being buried for more important notes on her outfit choices. Well done, New York media!
Support HuffPost
The Stakes Have Never Been Higher
Related
Popular in the Community