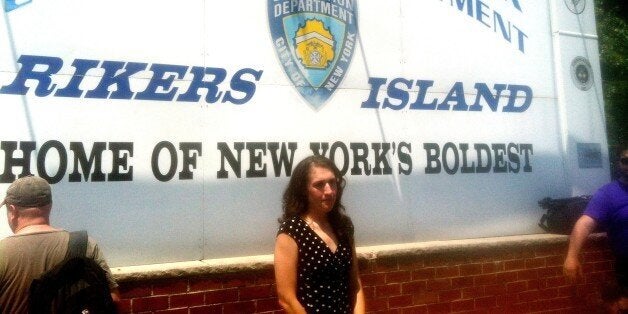 NEW YORK -- Occupy Wall Street cause célèbre Cecily McMillan was released from Rikers Island on Wednesday and immediately used her freedom to denounce the "medical malpractice" that she alleges contributed to a prisoner's death last week.
McMillan told reporters that a woman in her unit with Hepatitis C and liver cancer was given excessive amounts of the painkiller methadone and prevented from seeking appropriate health care. She described how the woman, whose name she said was Judith, was "coughing up blood accompanied with what we believe were chunks of her liver."
Authorities ignored inmates' requests for help until it was too late, McMillan alleged, and Judith died in a hospital. A New York City Department of Corrections spokesperson did not immediately respond to a request for comment. (See UPDATE below.)
McMillan has been in jail since May 5 after being convicted by a Manhattan jury of second degree felony assault of NYPD Officer Grantley Bovell. She said serving time gave her a new appreciation for the challenges women face while incarcerated.
"I am inspired by the incredible resilience of incarcerated woman that I have encountered," she said.
Her trial and conviction turned into a rallying point for some Occupy Wall Street supporters, who claimed that she was reacting to being groped by the officer when she elbowed him in the face.
Assistant District Attorney Shanda Strain told the judge in the case that McMillan's story was "a fabrication clearly designed to manipulate the system and once again to assault Officer Bovell, although this time to assault his character."
Standing outside of the bridge to Rikers Island -- in the same spot where Pussy Riot posed in a May photo to support her -- McMillan read a list of demands. She said they were collectively drafted by the women in her unit at the jail complex's Rose M. Singer Center. She said they wanted better access to medical treatment, greater opportunities for education while inside the system, and more rigorously enforced rules for corrections officers.
McMillan also said she was disturbed by the way in which she was set free -- she said she was dropped off from a dark van in an unfamiliar neighborhood in Queens. "Quite frankly, I was terrified that it was another setup," she said.
Her release does not spell the end of her legal struggles: McMillan still faces another trial over a separate incident in which she allegedly pretended to be a lawyer to prevent a friend's arrest in December 2013.
But for now, she seems to be enjoying her freedom to speak out, as she did in a pointed sentencing statement in May.
Asked if she had any regrets, she responded, "I wish I had gone to the beach more before the trial."
UPDATE: 11 p.m. -- The Department of Corrections said in a statement it attributed to an unnamed "DOC spokesperson": "The Department of Correction and its partners at the Department of Health and Mental Hygiene are committed to providing high quality care for all inmates, who enter the jail system with significantly higher rates of disease, including HIV, hepatitis C, asthma, hypertension and substance use, than the general population."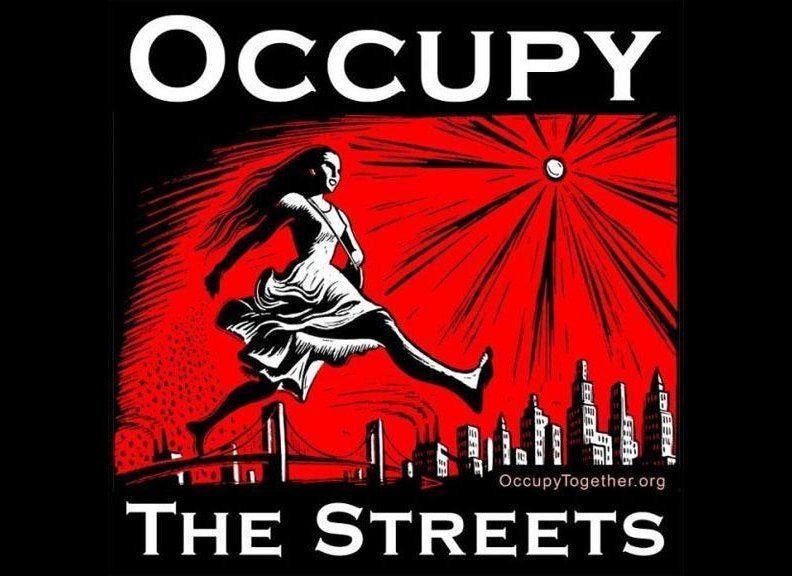 Occupy Wall Street Posters
Popular in the Community