Cedar Point Amusement Park is coming under fire after excluding two men in a same-sex relationship from a wedding contest that would allow 13 couples to get married on the park grounds and then reportedly canceling the contest in order to avoid a backlash.
The reasoning cited by park officials? Same-sex marriage isn't legal in the state of Ohio.
According to the Sandusky Register, the theme park planned to allow the 13 winning couples to wed at Cedar Point on Friday the 13th of September for the opening of Halloweekend, an opportunity that Scott Kenimond and Eric Morrison called their dream wedding.
"We both have a love of roller coasters," said Kenimond to WKYC . The two bonded over a shared love of thrill rides after meeting for the first time and had considered celebrating their nuptials with a Cedar Point wedding prior to the announcement of the theme park's contest. "It was just kind of cool because we both love Halloween, we both love roller coasters, we both love Cedar Point, so I just thought it was like, the dream thing."
However, their hopes were dashed when the engaged couple read the fine print on the advertisement: Due to marriage laws in Ohio, weddings are limited to male-female couples only.
In response, Morrison and Kenimond started an Internet-based campaign, largely through Twitter and Reddit, in hopes of getting the company to allow them to enter the contest. "Vow renewals are not legal weddings so I don't understand why they were excluding commitment ceremonies," said Kenimond to WKYC. "So we just set out to raise some awareness and maybe get them to open it up as opposed to keeping it shut."
In response, Cedar Point cancelled the contest. "There was no negative intent. When the promotion logistics started to take on political undertones... it was decided that now is not the best time for this event," a representative of the theme park communicated in a statement via WKYC.
A polarizing issue in Ohio, same-sex marriage advocates in the state have seen small-scale victories as of late, but still have a long road before reaching the prospect of legalization. Recently, a judge ruled that the state must recognize the marriage of one terminally-ill man and his husband, in order for their union to be legally sanctioned on the former's death certificate. This ruling has activists speculating if more lawsuits regarding same-sex marriage will come forward in Ohio, similar to legal battles currently taking place in New Jersey, Illinois, Pennsylvania, and Nevada.
"It doesn't matter if it's legal or not," said Morrison to the Sandusky Register about Cedar Point's decision to cancel the wedding contest. "You should be able to have a commitment ceremony. For God's sakes, you're getting married by a zombie."
Support HuffPost
Every Voice Matters
Before You Go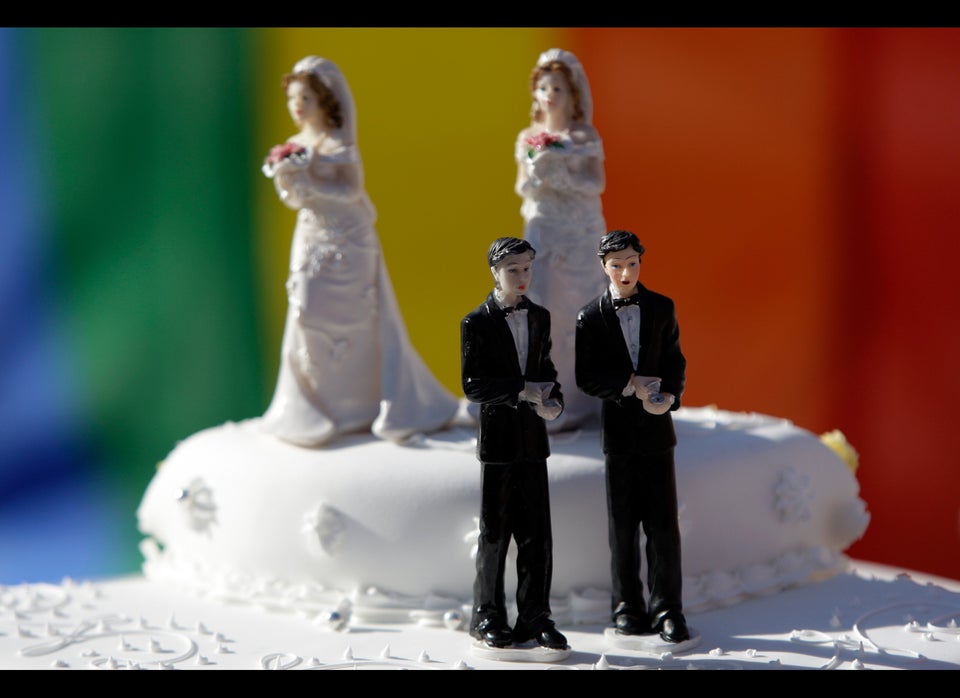 LBGT Service Cases
Popular in the Community