People who battle stage 4 cancer are familiar with words like chemotherapy, radiation and metastasize. But words they may not hear at a hospital as often are existentialism, mindfulness, legacy and humor.
Dr. Arash Asher at Cedars-Sinai Medical Center in Los Angeles is dedicating his life to changing that.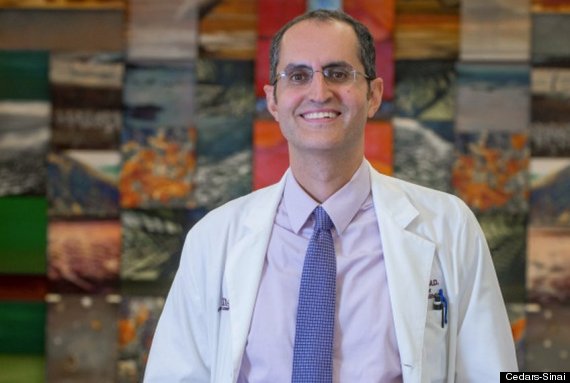 Asher, 38, is a physiatrist -- a rehab doctor. Before his new program, Asher focused his training on the physical aspects of cancer treatment -- things like cognitive rehab, and the management of pain and nausea. But a good number of patients kept coming back to him to talk about their deep and persistent fears. "We can treat someone's physical pain, but I just felt like we weren't doing enough as a system," Asher says. "An antidepressant will not solve the issue."
So Asher decided to create a rehabilitation program that focuses on the emotional fallout of cancer treatment. He recruited patients for the first course that began in mid-July and is currently in the fourth cycle of the program, called Growing Resiliency and Courage with Cancer, or GRACE.
Two hours a week, for five weeks, seven to nine patients meet in a conference room at Cedars-Sinai with Asher and Jeffrey Wertheimer, a neuropsychologist who co-developed the program. The group focuses discussions on themes or lessons -- like wisdom, gratitude, humor, courage and legacy-creation. Patients are assigned homework reading, learn meditation techniques and conclude class with a piece on mindfulness.
The emphasis on mindfulness has a basis in research: it lowers the stress hormone cortisol and helps the brain control pain and emotions. That makes mindfulness a perfect tool for sick patients. Gratitude, a hallmark pillar of any mindfulness practice, has even been said to make us feel happier. Much of the GRACE programming is experimental, based on Asher's instinct and clinical experience.
A book Asher read at age 17, by Austrian neurologist and psychiatrist Viktor Frankl, who also was a Holocaust survivor, has been a guiding inspiration for the Cedars-Sinai program.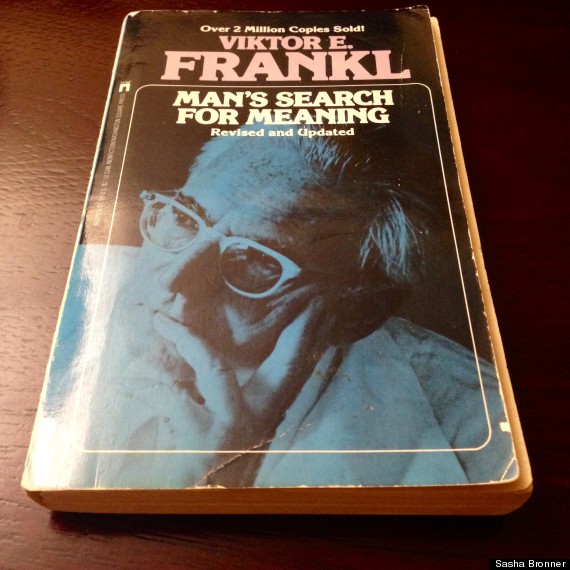 Asher holds up an old copy of the book he's kept since he was a teenager, the pages dog-eared and the edges frayed. "Frankl noticed that the people who survived the Holocaust weren't necessarily the strongest or the most physical. They had this capacity to say, 'I'm going to endure this pain and endure this humiliation because I have to write my book or I have to tell my story or I have to go back to my art.'"
Asher says his greatest lesson from Frankl's memoir was this: "Nobody can take away the last of the human freedoms -- which is one's ability to choose his or her attitude in any given set of circumstances."
This is the premise of Asher's work -- helping people cope with the inevitable and often painful conclusion of their lives. There are certain things you can't treat with medications, Asher explains bluntly.
"When people come to you with fear -- and these aren't psychologically abnormal fears -- these are people with stage 4 cancer and they are facing their own mortality, there's a deep sense of loss of control," Asher says. "Because you have no control over what your next CT scan will show or your next tumor marker."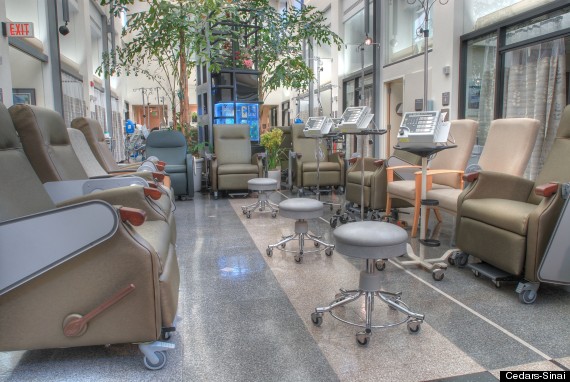 Instead of relying solely on anxiety medications, Asher uses tools like meditation and mindfulness, looking at how to find gratitude as a way to regain perspective.
"We're never trying to be Pollyannaish, like, 'Thank goodness for cancer because now you're not materialistic.' Or, 'Thank goodness for cancer because now you know who your friends are,'" Asher says. "That's just crap. But to say, 'Okay, cancer is here. We are making the best of our circumstances. Are there things that we could gain that you were not really focusing on before?'"
So far, 22 patients have participated in the program. By early November, the total will be 31. Asher is keeping the groups small so that everyone gets attention and all voices are heard.
"We are used to prescribing meds and ordering tests and having control. But human nature is unpredictable and these are perceivably cheesy, non-scientific topics that we are covering," he says.
For that very reason, Asher wasn't always so convinced the program would be a hit. It took him nearly five years just to present the idea to colleagues.
"These are people with advanced-stage illnesses and my worst fear was wasting someone's time when they don't have a lot of time," he says.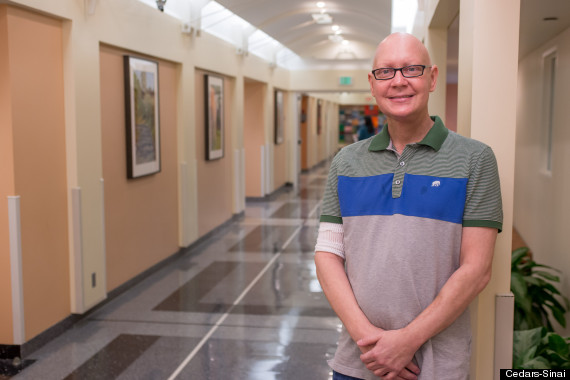 Matthew Morgan, 51, recently completed the GRACE program with Asher. After being diagnosed with head and neck cancer at the end of 2012, Morgan, a former television producer for shows like "Saved By The Bell" and "California Dreams," had surgery to remove a portion of his tongue where a tumor was found. Despite a successful surgery, the cancer metastasized to his lungs, which made him a stage 4 cancer patient.
"Cancer is such a big umbrella. It covers a lot of different illnesses, different symptoms, different treatments, different prognoses," Morgan explained in a quiet corner of the expansive waiting room at the Samuel Oschin Comprehensive Cancer Institute at Cedars-Sinai. "But there's [always] something existential about it that is frightening."
Morgan has a little trouble speaking, but manages well considering his surgery, which involved partial reconstruction of his tongue. "Over time, you learn how to work with what you have," he says. "I had no idea that the surgery was going to be as dramatic as it was."
Morgan has been through surgery, radiation and chemotherapy, facing the unknown at every stage. As he spoke to HuffPost, he awaited new scans that would help show his prognosis. "I think it's helpful to do more than just sit at home and scratch your head about it," he says.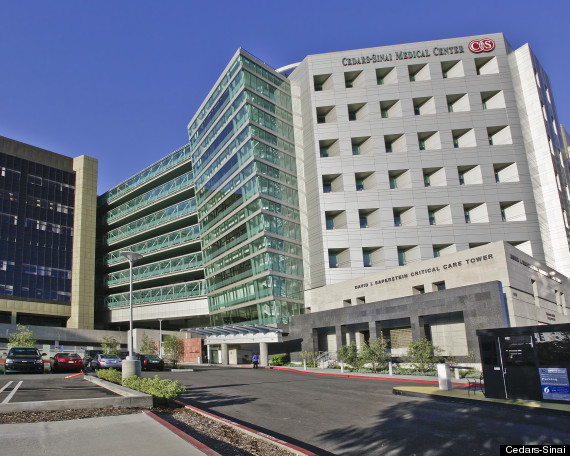 Morgan was an eager recruit when he first heard of the GRACE program in its nascent stage from Asher. He claims to have had no expectations, but was excited to participate.
GRACE is not a just a support group. It's more than a venue for patients to share experiences with cancer. In fact, Asher asked GRACE patients if they would have participated if he had billed it as a support group. Almost no one said yes. "Most of these patients are tired of being in a situation where everyone is just kind of bitching," he says.
The group discusses assigned poems and essays, watches "Seinfeld" clips to facilitate a conversation about humor, and learns meditation methods. With a lesson plan and structured discussion, the program is more college course than group therapy.
One of Asher's favorite lessons is on legacy creation. He observes that people often have the idea that a legacy is something tangible to be handed down to children.
"But we really reframe it as, 'What do you want to be known for?' 'What is your identity?' Because if you know where you want to go, you can live your life now working towards those goals," Asher says.
The GRACE program also is shorter than a support group -- just five weeks. For some participants, that's about all the time they have left.
"Several people who have done the class have already passed," Asher says. "I think it gave them something to focus on and think about. It gave them a sense of control."
Morgan says he identified most deeply with the concept that he can choose his response to his situation. "This can be a very powerful tool for dealing with something like cancer," he says. "The notion that you're not responsible for it, but you're response-able to deal with it."
The sense of ownership has larger implications for the larger conversation about cancer. When asked what he feels is missing from the national dialogue about cancer, Asher doesn't hesitate. "The idea that it's possible to heal even if you can't be cured," he says.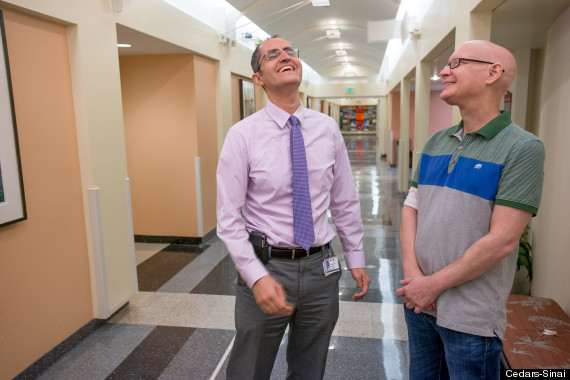 That feeling was echoed in a recent email from one of Asher's patients who had reached the end of his treatment options. Asher was eager to share the note, albeit anonymously. It read:
As someone expressed at our last class 'we are as one.' However anyone else responded to treatment, I responded differently. To hear 'me too,' from everyone in the group was unbelievably bonding.
"So much of the focus tends to be on the cure. And our patients identify themselves with that: cured or not cured," Asher says.
He recalls his original inspiration in Frankl, who was able to keep his full identity in mind, despite his circumstances in the concentration camp. This ability, Asher believes, allowed Frankl to persevere, cope -- and find solace in others.
"For the first time in many years," the dying patient concluded his email. "I did not feel alone."