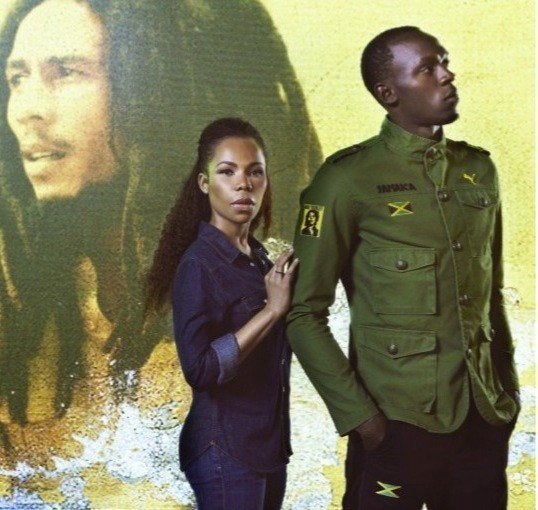 Jamaica's top athletes will be stepping out in style when they land in London for the 2012 Summer Olympic Games thanks to their fabulous new uniforms designed by Cedella Marley.
Cedella, daughter of the late music icon Bob Marley and designer behind the label Catch A Fire, was tapped by Puma to create the collection of wears that Team Jamaica will don on the world's biggest athletic stage.
The collection is a fashionable reflection of the Caribbean nation's culture, history and style -- vibrant, upbeat and hopefully unbeatable as the Jamaican team competes for gold.
Jamaica's track and field star Usain Bolt, aka the fastest man in the world, was on hand in London last week for the collection's unveiling -- and to do a bit of modelling (see pics below).
And while the sleek uniforms were created with optimal performance and comfort in mind, they are super stylish to boot. We're loving the flashy prints, flattering silhouettes and saturated Jamaican flag colors represented in every piece.
The collection is sure to make a "we mean business" impression at the opening ceremony and throughout the games.
"It's not even a dream come true because it's something I never dreamed would be possible. I ran track in high school in Jamaica and I'm still a huge fan of Jamaican Athletics, so to have a role in creating the outfits for our Olympians is a thrill," Cedella told Caribbean Media Vision. "I admire what Puma has been doing in Jamaica over the years and the Marley family has the same type of give-back philosophy. I think this partnership is going to be legendary."
It certainly will be if Usain matches his record-breaking performance from the 2008 Summer Olympics in Beijing. We'll have to wait and see what happens. Either way, we know he'll look good trying!
Check out team Jamaica's 2012 Summer Olympic uniforms in the slideshow below.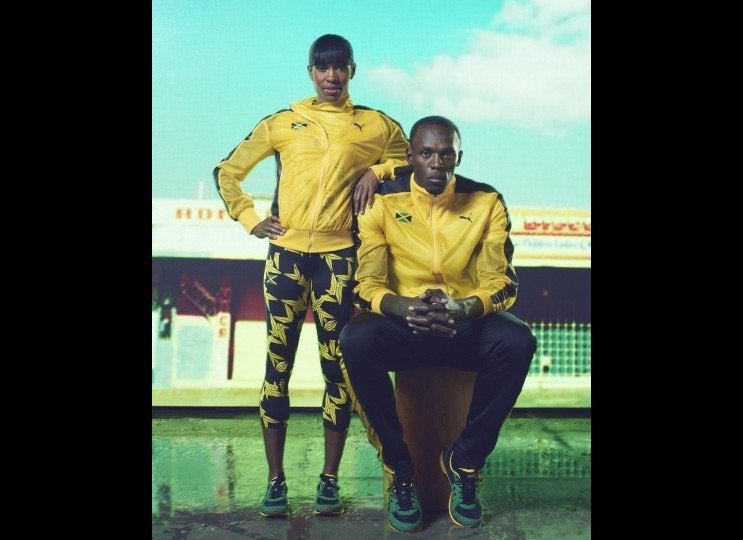 Team Jamaica 2012 Summer Olympic Uniforms
Popular in the Community