The first I do when I look at a home that we are remodeling is to investigate whether I can open or raise the ceiling or even change the roof design all together. Sometimes the roof design is changed and we are left with a new interesting ceiling to work with. In most cases, I am able to raise or vault the ceiling by simply removing that typical 8 ft. ceiling and going up into the available space above.
To add interest to a ceiling is adding coffers, beams or tongue and groove wood. It's sometimes simply a matter of using crown molding effectively. In new modern designs, all detail is strict and ceilings are raised and clean so they disappear. In more vintage or cottage looks, detail is added for interest and style.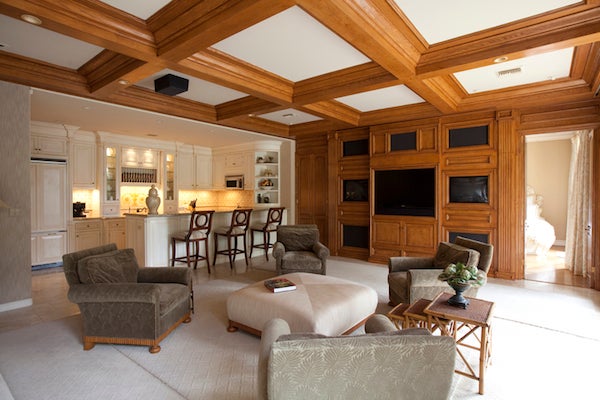 This spacious family room off the kitchen is located in a cabana off the pool of an estate in Pasadena. The ceiling of this entertainment room is custom designed with maple hardwood beams and crown molding. It was coffered to add interest and volume and also separate sections of the ceiling for speakers, surround sound, lighting and a hidden drop down movie screen.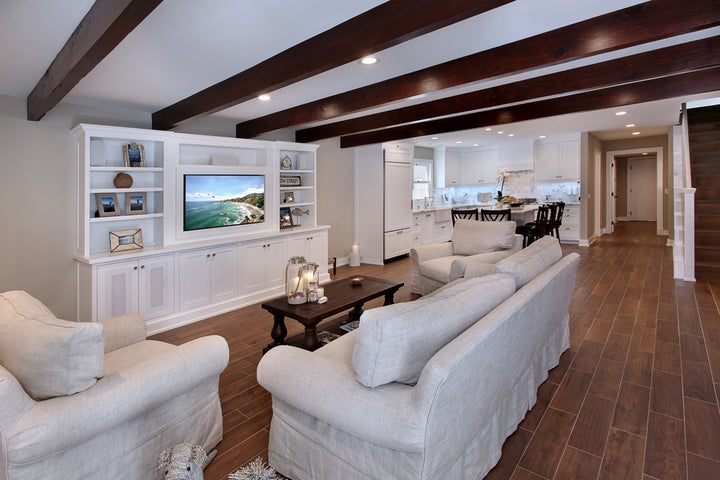 This beach house has stain grade walnut beams to compliment walnut colored flooring and traditional furniture accents. The overall look of the beach house is light linen and sand colors, but the richness of the walnut beams brings a classic timeless feel. The upscale look is achieved in the ceiling without causing interruption to the casual livability of the home.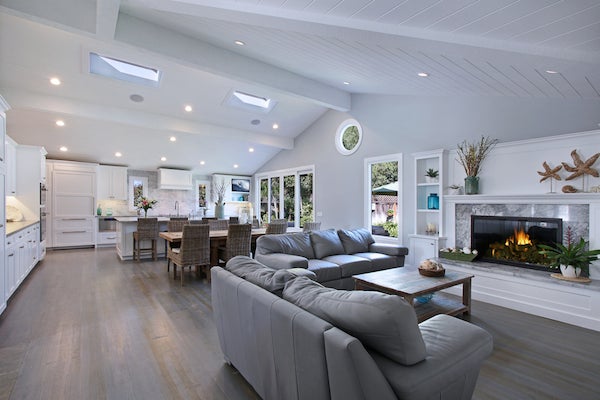 Wood Beams And Tongue And Groove Ceiling
Opening up this kitchen to the dining room and the family room involved moving many walls. The beamed ceiling with the tongue and groove wood painted white creates a beautiful dynamic open feel. The beams in this case were wrapped in wood to not only be decorative, but also hide the steel structure that was necessary and enabled me to remove all of the walls.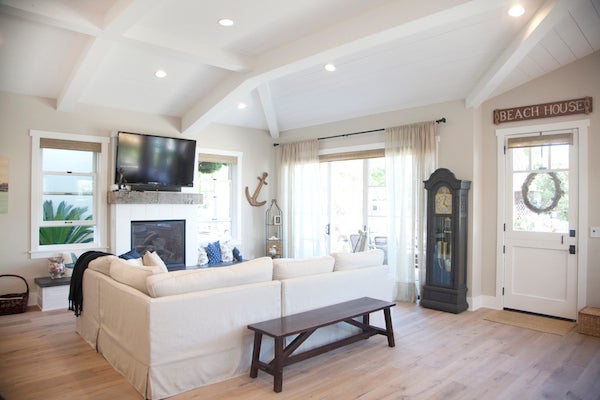 Drop Beams And Planked Ceiling
This particular ceiling was vaulted 12 feet to give the illusion of grandeur to a long open space. The style of the ceiling was different than what's normally done because we used wood planks like old floorboards separated slightly to create a vintage look of an old farm house floor painted white. The ultimate feel was grand, but yet casual in its elegance.
Related
Popular in the Community