Celebs – they're just like us, right? All I can say is that, while I won't be walking down the aisle in a dress that costs more than my car, celebrities do tend to have impeccable style. Although the average person's credit card would surely disintegrate at just the thought of purchasing a celebrity's wedding gown for one day, there are plenty of similar styles that will have you looking stunning for a percentage of the cost.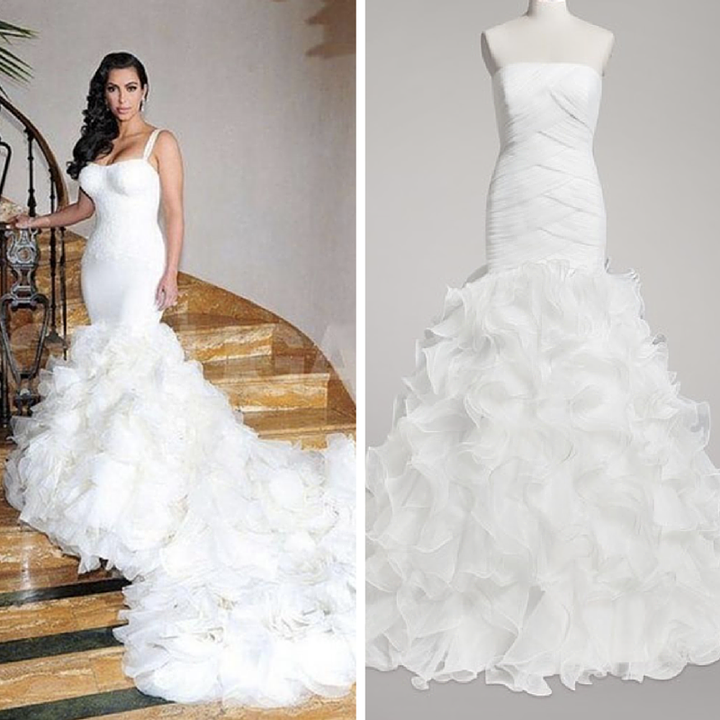 Whether you love her or hate her, one must admit that Kim K's Vera Wang dress is pretty swoon-worthy. Those ruffles! However, the half-a-million-dollar price tag is not so pretty. Luckily, her style can be stolen for literally less than 0.06% of the price – the organza look-alike comes in at a mere $350. Can't argue with that price!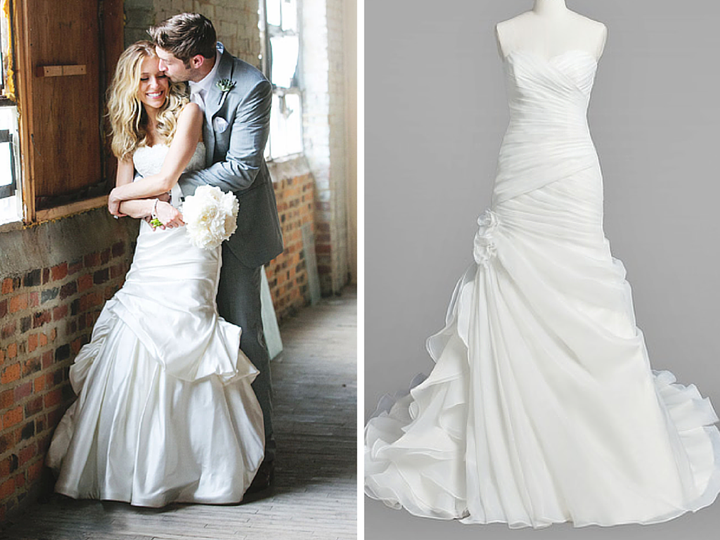 Team KC or Team Lo – it doesn't matter. There's no denying that Kristen Cavallari shined in her Monique Lhuillier gown at her wedding to NFL quarterback Jay Cutler. The organza twin on the right is also $350 and boasts a lace-up bodice and handmade flower applique. Done deal.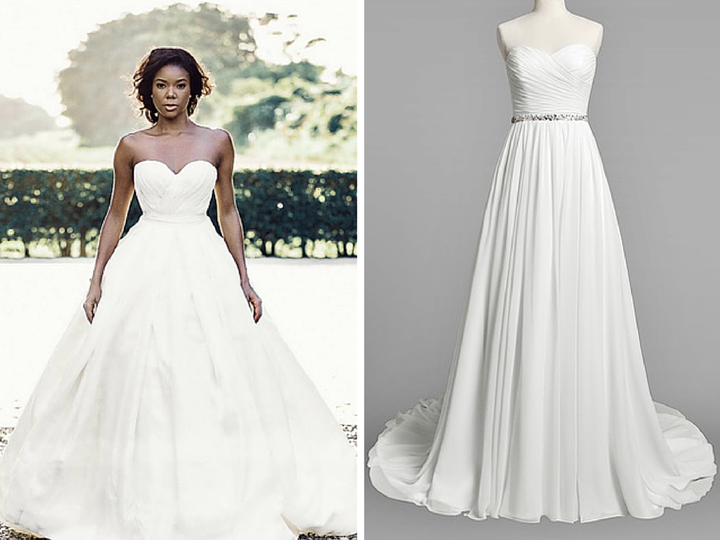 Can we talk about that silhouette for a second? The empire waistline paired with a fuller skirt is huge these days and with good reason. Gabrielle Union looked breathtaking in her Dennis Basso dress. Steal her look with the gorgeous chiffon A-line gown with princess skirt – the beaded skirt is just an added bonus!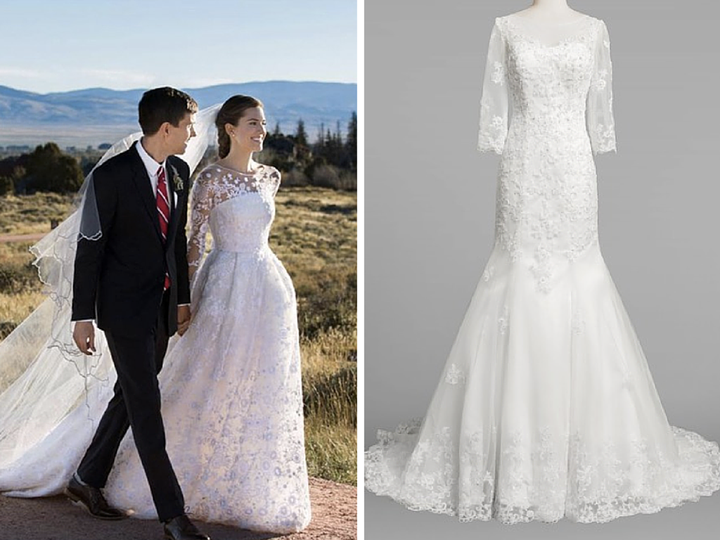 Lace dresses pair traditionalism with romance – just look at Allison Williams' darling Oscar de la Renta lace gown from her wedding last year. The delicate tulle lookalike on the right carries a price tag of $400 – a deep discount from its designer counterpart. Although Williams shares that her illusion neckline and sleeves were a choice because she's "always cold," the gown is also a great option for those who want a more modest style.
It just goes to show that you don't need the runway to look chic and sophisticated on the Big Day! There's no reason you can't have your dream dress – find inspiration from celebrity weddings and then hunt for their look for less.
Amanda Zack is a proud millennial and wedding PR specialist with OFD Consulting, based in Richmond, VA. She also serves as a Public Relations adjunct professor at her alma mater, Virginia Commonwealth University. Inspired by the power of words, she is an avid storyteller with a love for animals, weddings, and anything else that elicits a smile.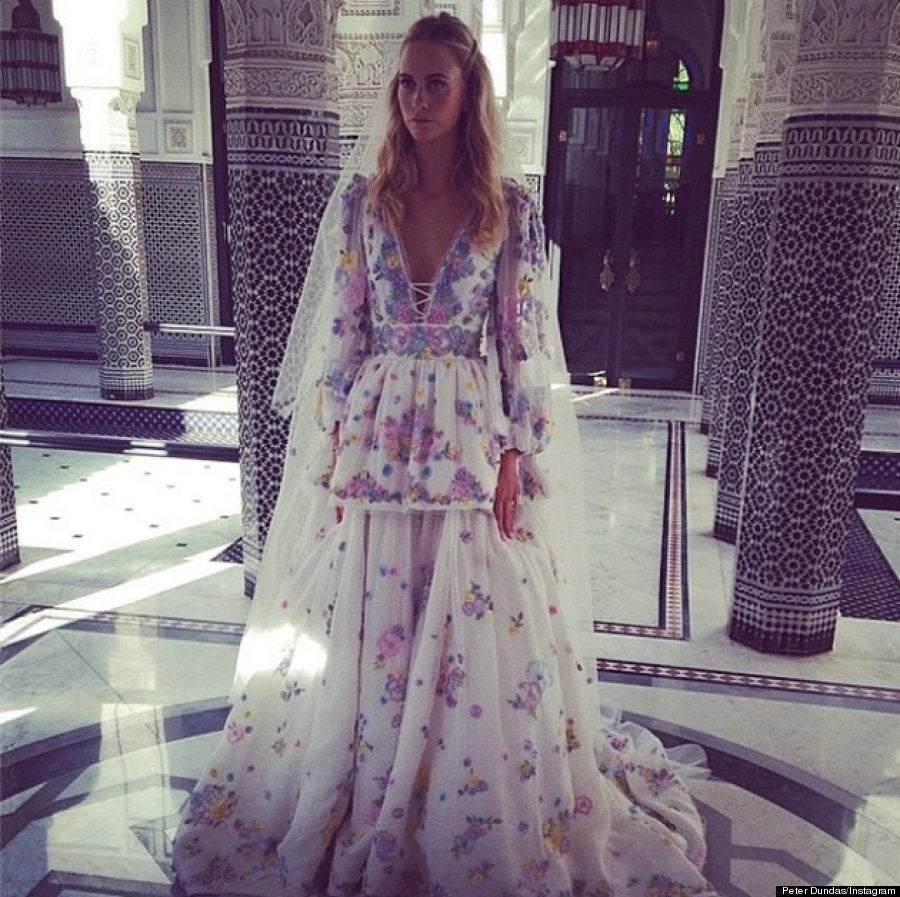 Celebrity Wedding Dresses