One of the highlights of the 88th Academy Awards was watching a number of pregnant celebrities rule the red carpet in high fashion fit for two. With many of them expecting soon, we can imagine they kicked off their shoes after the show and dove into some intense nesting the minute the eveningwear came off.
Looking at these five expecting stars below who've each styled their celeb-bumpities uniquely -- Chrissy Tiegen, Emily Blunt, Liv Tyler, Ivanka Trump and Anne Hathaway -- I've distilled the essence of their maternity style and made the following nursery-inspired recommendations. As they prep for their bundles of joy to arrive, perhaps you too can find inspiration.
CHRISSY TEIGEN: THE LUXE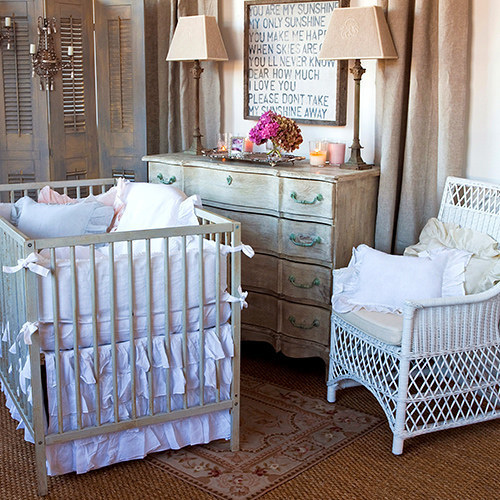 Only a fashion-forward nursery will do for supermodel Chrissy, who throughout her pregnancy has donned body-con dresses and stylish ensembles that have put her bump front and center. A cozy room complete with chandeliers like you'd find from Trend Lab, pink touches for her expected baby girl and music-inspired art like "You are My Sunshine" for daddy John Legend will be perfect for the soon-to-be styled mini-me. (I just want to be a fly on the wall to hear the lullabies!)
EMILY BLUNT: THE FEMININE TOUCH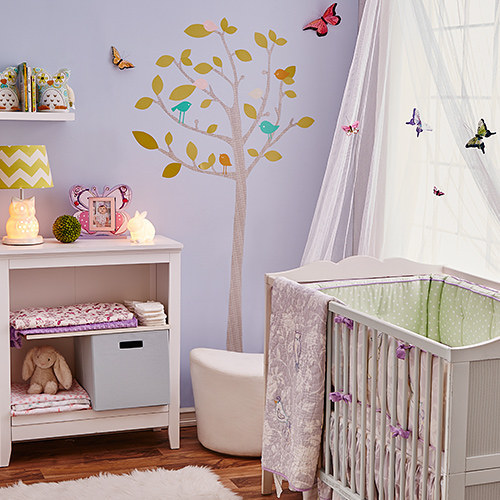 Already a mama to daughter Hazel, Emily is known for her impeccable red-carpet looks, and she didn't disappoint while pregnant with her second at the recent Oscars in an embellished Prada gown. Was the blush hue a hint to the baby's gender within? She isn't spilling! But a nursery embracing soft pastels, Sweet Melody Designs artwork, floating butterflies and bird motifs and a faux-fur rug will speak to Emily's sweet side.
LIV TYLER: THE FOREST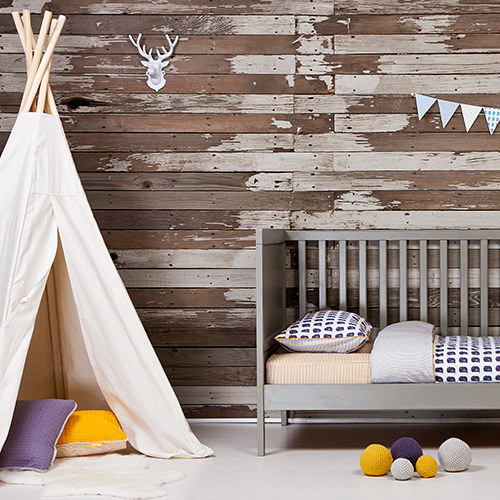 In her third pregnancy, Liv Tyler knows how to rock an effortlessly elegant, bohemian look that features drape and flow. With her sons Milo and Sailor to teach the baby the ropes, a forest-themed nursery with bedding from brands like Lolly Gags and rustic charm for child number three will speak to mom's laid-back style (as well as her role as Arwen in Lord of the Rings), and give the brood a fun place in a teepee to play...when the baby is, of course, awake! (The toddler bed pictured converts to a crib.)
IVANKA TRUMP: THE TRADITIONAL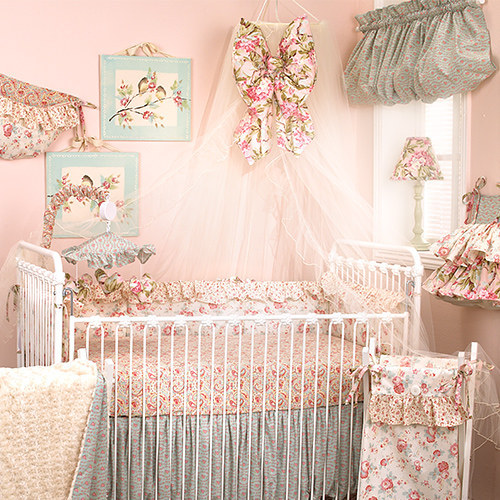 This real estate mogul has spent the entirety of her pregnancy on the campaign trail and shown her timeless taste in business chic attire. Having grown up in the gilded halls of the Trump empire, a classic shabby chic nursery done in traditional furnishings with all the frills by a vendor like Rockingham Road for Ivanka's third child will hopefully inspire the next generation's Midas Touch!
ANNE HATHAWAY: THE MOD CONTEMPORARY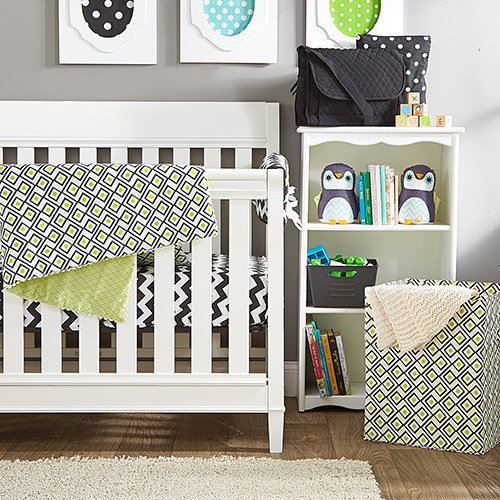 This expectant mama has been playful with her blossoming bump in wearing everything from a sequined, mod mini-dress to a high-shine, Naeem Khan gold-and-black dress to the Oscars. A geo-print nursery with crisp zigzags, polka dots and a diamond pattern would go along with the actress' love of clean lines, with gender neutral colors of black, white and green -- a hot trend.
Photos courtesy of retailers.