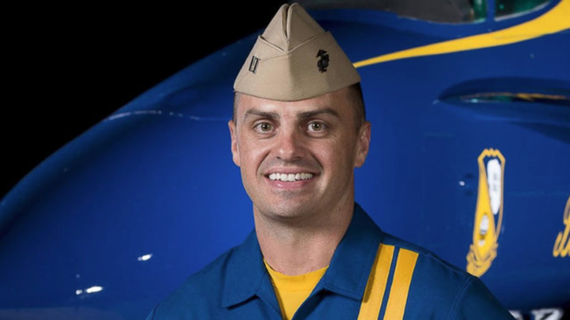 "Continue to work towards that goal with a positive attitude and hard work, I'm telling you, you can make whatever you want happen in your life," ~ Capt. Jeff Kuss, just 2 months ago
NAVY BLUE ANGEL PILOT PURPOSEFULLY DID NOT EJECT SO THAT HE WOULD NOT CRASH INTO APARTMENT COMPLEX ~American Military News
Pilot Marine Capt. Jeff Kuss died Thursday afternoon after maneuvering his aircraft away from an apartment building before it crashed.
Imagine.... You can eject and save yourself, living another day to see your wife and kids. Yet you don't. You stay with the plane in order to save others. You follow your training. You take the selfless route.
Capt. Kuss obviously had incredible mental toughness. Add to that his very high moral and physical strength.
He grew up a "normal kid" in Durango and went to Ft. Lewis. He always dreamed of being a pilot, and followed his passion. He learned to fly before he even earned his driver's license.
Captain Kuss is proof yet again that people are capable of anything.
Celebrate this man, he's the best of all of us.
"Life is a Gift", and Captain Kuss lived it to the fullest.