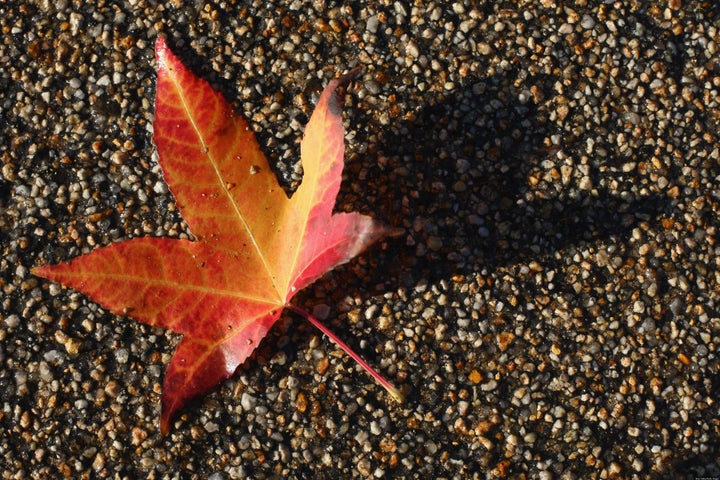 Each September, once Labor Day has passed and we've put away our white shoes for the season; there's a noticeable crisp change in the air and a mellowing of the sunlight guiding our thoughts to turn toward the season of fall. In some parts of the U.S., the landscapes are ablaze with vibrant colors of red, yellow and orange as the trees put on a dazzling show for several months.
Other areas experience a few blasts of refreshingly cool air before icy winter roars in quickly behind, and the more tropical areas notice the change in season with cooler nights dropping a few degrees in temperature. Wherever you live, fall is a time of back to school and the herald of the holiday season with Halloween, Thanksgiving, Christmas and many other celebrations on their way. We place pumpkins on the porch, mums in planters and in general enjoy the break from hot weather as summer blows out her final blast of warm air.
The official marker of the fall season is the fall equinox, which arrives this year on Sept. 23, 2011 at 5:05 AM EDT. In ancient civilizations, where agriculture was the focus of activities in the village community, the fall equinox was often celebrated in a variety of rituals and festivals, which portrayed the bounty of the harvest through abundance, gratitude and reflection.
In this modern age, we are not as directly connected with the earth and the harvest season. But, it is still possible to observe this passage of time in order to express an appreciation and awareness of our connection and relationship with nature.
Here are three ways to recognize and acknowledge the special attributes that the season brings to our consciousness on the mind, body and spirit level.
Step one: Recognize the gift of abundance in life. Abundance is the process of gathering the proverbial harvest, which we can do when we look back at the year and see what has been bountiful in our lives. Through this review, we can reflect upon what gifts we have received and appreciate what we have reaped this year through our efforts and hard work.
As the autumnal season signifies the final harvest from the fields, it's also time to review how well the seeds of our thoughts and dreams planted in the spring have flourished into an abundant harvest this fall for us personally.
Step two: Adopt the attitude of gratitude. Gratitude is offering thanks for the bounty received, being appreciative for the fruits of our labor and appreciating the unexpected assistance that we have received along the way.
In this spirit of harvest and contemplation, take the time to offer gratitude to each person met this year, whether the encounter appeared to have been positive or not. By doing so, each person who created an impact on our journey is honored at the soul level. Even from the most unwelcome situations experienced this year, we have learned and grown from having lived through them.
Each relationship strengthens us and allows us to stretch beyond our boundaries in ways that we may not have imagined. Whether or not we are aware of these connections when they occur, the ripple effect from the thoughts, emotions and actions from that moment forward become part of who we are and shape our lives.
Step three: Make time for reflection. It is important to recognize what actions we took this year, and how they affected our life and the lives of those around us. Reflection allows us to review the results from the growing season. It is advantageous to reflect upon the undertakings of the year, using the opportunity to transform each experience into wisdom and restore balance if needed.
In life, all people are simultaneously teachers and students. It is difficult to fully understand what has not been experienced. Thus, the journey of life is one of seeking experience. From experience comes knowledge and applied knowledge ripens into wisdom. By honoring the experience, each moment becomes sacred with personal and divine value representing that all encounters present the opportunity to learn and grow.
These cumulative actions create an auspicious window to release excess baggage and stagnant energy, in which to begin the New Year with a clean slate. Letting go of limiting thoughts and actions (what has been reaped and sown), changes the future by manifesting an open, positive and receptive atmosphere to bring new ideas to fruition.
Of great importance to remember during this time is that the only constant in life is change; events will occur, choices are made and actions are generated. While the past cannot be altered, the bountiful harvest of wisdom gained from each experience is a gift. Life can present us with great tragedy and tremendous joy. With a discerning mind, we can locate the grains of wisdom and insight to plant as seeds for the future.
Three tips on how to celebrate the fall equinox:
The fall equinox is a wonderful time to celebrate abundance, gratitude and reflection with family and friends.
• Celebrate this occasion by hosting a special dinner. Decorate your home and table using leaves, berries, cornucopias (symbolizing plenty and abundance) and the colors of autumn; orange, brown, red and gold. Pumpkins, apples, seeds, bread and gourds are traditional items to display and include in the dinner.
• To connect each guest with the celebration, ask them to bring an item to share that signifies what they harvested this year, whether from their garden or in their life. For example, one could bring a jar of honey to signify how they have learned how to appreciate sweetness in life.
• At the dinner party, ask each person to share what they have learned this year regarding gratitude, abundance, reflection, growth or creativity and then offer a toast to each experience with red wine or apple or grape juice. As a group, say a prayer of thanks for all the bountiful good in life.
Enjoying the fall equinox with good friends and family can lead to empowering conversations, facilitating the opportunity for each guest to reflect upon the good in their lives and reaffirm their commitment to go forth and create their dreams.