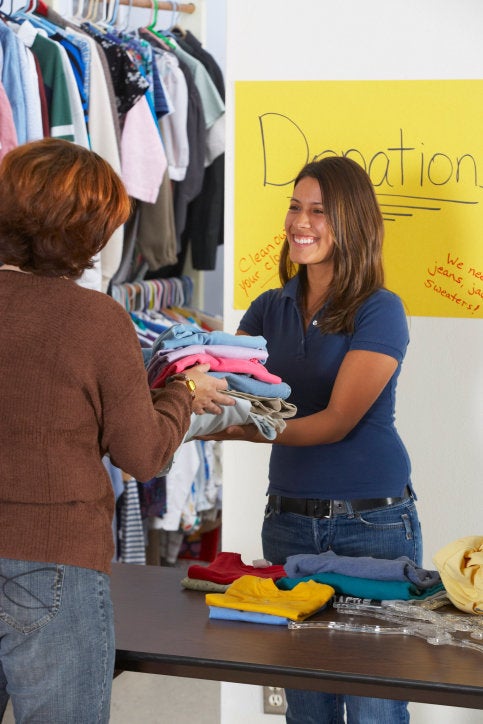 Good Deeds Day
by Shari Arison, author of Birth -- When the Spiritual and the Material Come Together
How easy it is to do a good deed! Every one of us can do a good deed, almost anytime and anyplace. When an elderly woman gets on the bus, in hospitals that are crying out for the help of volunteers, in nursing homes where lonely older people are desperately in need of a smile and a listening ear. Even when we simply flash a smile at a passer-by on the street.
A good deed can change the world -- yet even so, we don't always have the energy to do one. Our everyday cares, making a living, the crazy rat race of life often make us forget the value of a good deed. Thus, the goodness that exists within each and every one of us is covered with layer upon layer of indifference and unawareness. In fact, we almost have to be reminded of the fact that goodness is there inside us.
Four years ago, just before the Passover holiday, I initiated Good Deeds Day in Israel, as part of my worldview that every person, no matter who they are, can return something to the community and give something of themselves for the sake of others. We are not speaking of money but, first and foremost, good will. Every person -- with his or her own skills, abilities and uniqueness -- can contribute to others and bring great joy to those that fortune has not smiled upon.
A good deed is not just a duty, but above all, a privilege. The Good Deeds Day project, which this year for the first time crosses Israel's borders to operate also in the United States, Britain and Ukraine, will enable tens of thousands of people throughout Israel and the world to experience the privilege and pleasure of doing a good deed for someone else. I very much hope that in the near future, the project will cross more borders and oceans to reach everyplace on the face of the Earth, in order to create a global effect of change on the way to a better world.
There is nothing more exciting than seeing volunteers who come to organizations and nonprofit associations every year to contribute their skills and talents -- every person in his or her field, to the best of their ability. They do this by helping the elderly, children, people with special needs and people whose smiles make all the effort worthwhile.
There is nothing more uplifting than seeing the sparkling eyes of children with special needs who, for a short while -- with the help of volunteers who come to them with animals to touch -- can detach themselves from their frustrating and difficult daily struggle to cope.
No one can remain indifferent when an orchestra of Palestinian children comes to play for Holocaust survivors and to bring delight to the old people, who are moved to tears by the gesture.
This year, Good Deeds Day will be held on March 16, before Passover, the holiday of freedom. In many workplaces, in organizations large and small, this year again, many workers will answer the call to volunteer as much as they can for the community and the environment. In groups and as individuals, they will paint, build parks and playgrounds, and run activities for children and old people. Our experience from previous years shows that many of these volunteers will go on volunteering long after Good Deeds Day is over, making it part of their routine and thus adding happiness to the lives of others as well as to their own.
So as March 16 approaches, pause for a moment and think of a good deed, a deed that each one of us can do to make things better for someone else, to transform the world into a better place, for us and for our children.
Further information about Good Deeds Day and the ability to volunteer can be found at: www.ruachtova.org.il
-----------------------------------------------------------------------------------------------------------
Businesswoman and philanthropist Shari Arison upholds the idea that each one of us can bring about change for the future and for our children's future. Her book Birth: When the Spiritual and the Material Come Together, was recently published in Israel and the United States. It will also be published soon in Indonesia.
http://www.arison.com